Region: Manali / Bir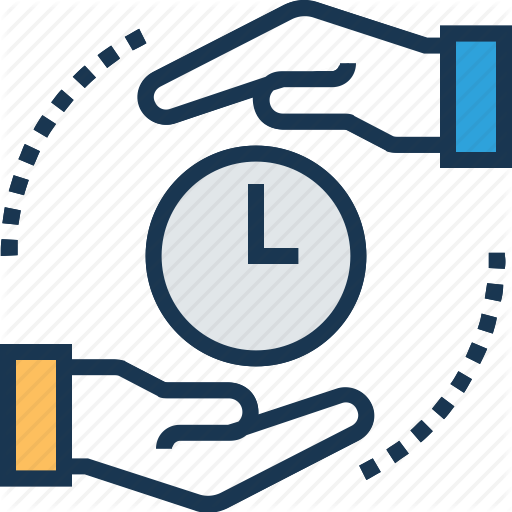 Total Duration – 09 Nights / 10 Days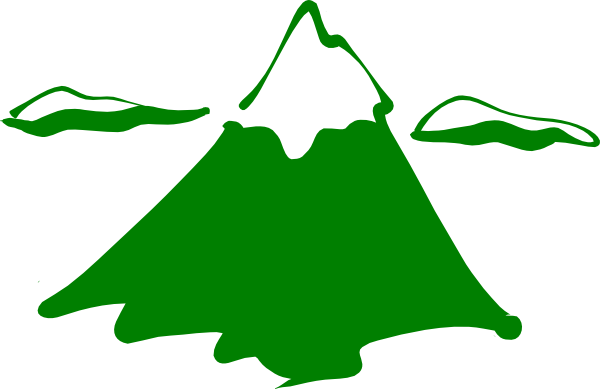 Maximum Altitude – 4900 m/ 16000 ft.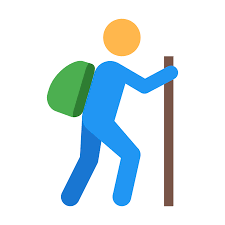 Grade – Challenging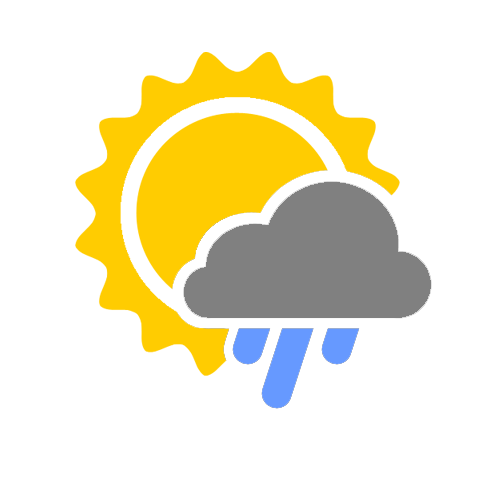 Best Season – June to October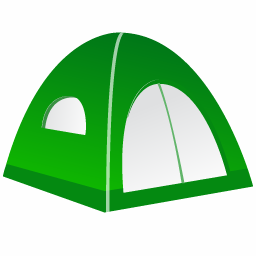 Accommodation – Hotel/Guesthouse in Manali; Organized Campsite

 Food – On trek – All meals included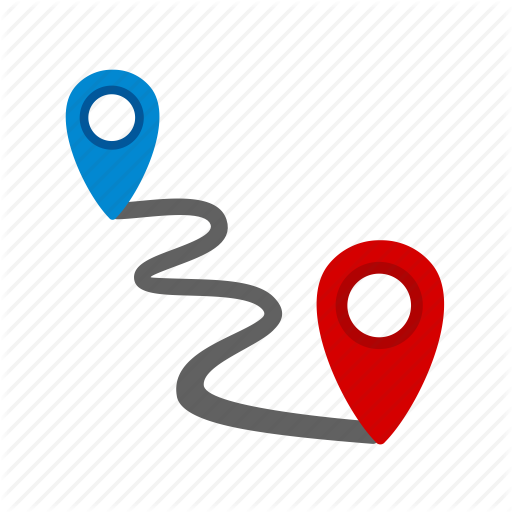 Distance – 80 KM.
Bada Bhangal Trek
Bada Bhangal trek is a shepherds trail from Kullu to Kangra Valley, frequently used by the shepherds even today. It was the nearest approach to the adjoining valleys through dangerous passes and terrains.  Bada Bhangal trek is the most adventurous, strenuous, far -stretched trek in the Kullu Manali valley, which stretches from Manali to the far Kangra valley. The trek hikes up from 2050m to near 5000m passing through one of the most challenging routes of all treks done in the region. As this trek is arduous and difficult, one should have enough trekking experience in the Himalayas. This trek is not for the neophytes because the terrain encountered en route comes with sheer steep inclines, vertical descends, extensive scree, never ending moraine patches and vast glaciers. The altitude gained through the trek is considerable of 5000m. There are multiple mountains, streams, passes to cross through the whole trek, which creates a varying effect of altitude levels and atmosphere. Climbing sheer ascends offer wonderful vistas of endless Himalayan ranges and peaks like Indrasan, Deo Tibba, Hanuman Tibba and descending down gives a perfect view of high altitude meadows valleys below. It is not only hardships are found in this trek there are mesmerizing moments of passing lush green valleys and meadows of colorful wild flowers, trails through the dense forests, gushing torrents and varied species of Himalayan birds and animals.
The trek starts from Loma Dugh which is 4-5 hours far from Manali. The trail is moderate till Lomadugh then turns sheer climb till Riyali Thach. Then from Riyali Thach the trail goes to the Kalihani Base. It is most difficult route with tricky glacier terrain to negotiate. One needs to be careful walking on the glacier that it can be slippery and fatal. Then we will cross the pass and descend down a vertical section of snow and glaciers to the Donku Thach. After Donku Thach the trail slants along the Kalihani river then enters into the wild forests till Dev ki Marhi. From this point the forest accompanies with wild flora and fauna until we reach our next campsite at Dal Marhi. Next morning we will head towards our first encounter with the civilization after days of climbing at Bada Bhangal. Bada Bhangal is the only big village in this correlated region. Further we will reach Marh then another challenging pass to cross the Thamsar pass. Negotiating the Thamsar pass will reach us at the last part of the trek at Plachak. Next morning trek the easiest routes of the whole trek to Billing through beautiful forests. From Billing take taxi to Dharamshala and depart to your preferred destinations.  
Things to Pack: 
Rucksack, cotton clothes, good trekking shoes, a warm jacket,warmer, woollen or monkey cap covering head and ears, UV rays protected sunglasses, raincoat, extra socks, water bottle, torch, cold cream, sunscreen, toilet soap, towel, walking Stick and medicines that you usually use.
How To Reach Manali
Distance by road:-
Manali is well connected to Delhi. Take an overnight bus from Delhi and you will reach Manali in 12 ‐ 14 hours(approx 540 KMS). Tickets can be booked online at www.redbus.in or www.hrtc.gov.in Tip : Since Delhi Manali is a long journey most Volvo private buses leave Delhi between 5 pm and 6 pm. The last govt bus leaves at 8.30 pm from ISBT Kashmere Gate. Volvo buses charge between Rs.1,000 to 1,400 per sector from Delhi to Manali and vice versa. Manali to Delhi: Like the onward journey, buses leave from Manali to Delhi between 4 and 5 p.m. Your tentative arrival at Delhi may be anywhere between 6 a.m and 10 a.m. Plan your onward journeys only post noon giving enough buffer for bus delay.
Nearest Railway Station:-
Nearest Railway station is Ambala (350 kms) and Chandigarh (310 kms). Tip: Regular Volvo and Buses are available from Chandigarh to Manali in the evening. Volvo buses charge between Rs.800 to Rs.1,200 per sector from Chandigarh to Manali and vice versa.
Nearest Airport :-
Nearest Airport is Bhuntar is 60 Kms. ​Bhuntar, which is 52 km away from Manali, is the nearest airport. Taxi services are available from Bhuntar to Manali, which costs about Rs.1000‐ Rs.2,000. Bhuntar is well connected to Delhi by air. The airliners that take you to this Airport are Indian Airlines, Kingfisher airlines, MDLR Airlines and Jagson Airlines, operating flights from Delhi and Chandigarh to Kullu.
9 Nights 10 Days
Available on request
Himachal Pradesh
Fix Departure tariff 25,999/- excluding GST of 5%
Departure Dates : 08th August 2019
Day 1: Arrive Manali (2050m.)
Day 2 : Manali – Loma Dugh (3017m.) (3-4hrs)
Day 3: Loma Dugh – Riyali Thach (3400m.) (3-4hrs)
Day 4: Riyali Thach – Kalihani Base (4010m.) (5-7hrs)
​Day 5: Kalihani Base – Kalihani Pass(4800m.) - Donku Thach (4725m) (7-9hrs)
Day 6: Donku Thach – Dev ki Marhi (3850m) (5-6hrs)Day 6: Donku Thach – Dev ki Marhi (3850m) (5-6hrs)
Day 7: Dev ki Marhi – Dal Marhi (3900m.) (5-6hrs)
Day 8: Dal Marhi – Bara Bhangal (2882m.) (5-6hrs)
Day 9: Bara Bhangal – Marh (3830m.) (4-5hrs)
Day 10: Marh – Thamsar Pass(4878m.) – Plachak (2721m.) (6-8hrs)
Day 11: Plachak – Billing (2310m.) – Dharamshala (1457m.) (5-7hrs)
Detailed Itinerary
Day 1: Arrive Manali (2050m.)
Arrive Manali, you will be received by our management and will be transferred to hotel/ camps. All the remaining documentation will be fulfilled on this day. In the afternoon one can visit Old Manali, Hadimba Temple and Mall road.
Day 2 : Manali – Loma Dugh (3017m.) (3-4hrs)
We will begin our trek after breakfast towards Loma Dugh. The trek starts through dense forests of deodar and pine to lush green valleys of Manali. en route one will encounter the sunlight coming through the forest creating a magical light and shade scene. As climbing upward steep ascend will be waiting for us to negotiate.  After climbing this section majestic Deo Tibba, Indrasan are visible to one's sight. After this strenuous incline the trail goes to the right direction of a ridge, following slant trail to the campsite. Soon we reach the broad alpine meadow surrounded with blossoming foliage and wild forests. After 4-5 hours trek we reach at the Loma Dugh. It is a beautiful site to spend a night amidst peaceful surroundings.  
Day 3: Loma Dugh – Riyali Thach (3400m.) (3-4hrs)
Today we will trek about 3- 4 hours to Riyali Thach. We will proceed through straight uphill below Khand Pari Tibba (4000m). Steep trail on vertical ridge could be tiring to one's thought but the scenic beauty that is offered during the climb is mesmerizing. Later negotiating the strenuous patch we arrive at the campsite at Riyali Thach. One can delight the town of Manali and the entire Kullu Valley located alongside of river Beas from this campsite. The place offers spectacular visuals in the evening when twilight sun paints the sky. We will halt a night at Riyali Thach.
Day 4: Riyali Thach – Kalihani Base (4010m.) (5-7hrs)
Start early after having wholesome breakfast towards the base of Kalihani base. The trail is incredibly fascinating as we tread on the vast open meadows. The foliage adorning the alpine slopes is a sight to see. Following the trail will lead to an arduous descend to a stream, hence crossing the freezing water will refresh one with new energy and acclimatization. Then trail will ascend with a steep incline for 3-4 hours strenuously climbing toward the base of Kalihani. Once approached at the campsite one can enjoy hot cup of tea amidst the captivating atmosphere and mighty peaks, surrounding the dwell. From here the majestic Deo Tibba and Indrasan peaks are at their pinnacle. One can have a glance over the snow caped ranges and grand peaks standing fiercely in front of us. In the evening watch the twilight coloring the sky and at night start gazing at the sparkling stars with a lucid night sky. Spend a beautiful cold night at Kalihani Base.
Day 5: Kalihani Base – Kalihani Pass(4800m.) - Donku Thach (4725m) (7-9hrs)
Today have a wholesome breakfast then start trekking towards Donku Thach through Kalihani pass. The day is long with vertical climb at initial along with far stretched scree, moraines and the extensive Kalihani Glacier till the pass. After reaching at the top of the pass we will spend some time gazing the vista of the massive glaciers and the mighty ranges of Dhauladhar and Pir Panjal. Beyond the pass is the steep downhill descends. We will pass multiple glacial lakes as approaching towards the campsite at Donku Thach. Enjoy overnight stay in the tents at this lovely campsite.
Day 6: Donku Thach – Dev ki Marhi (3850m) (5-6hrs)
Leave early as prior days after having sumptuous breakfast. On this days trek the trail goes slantwise along the Kalihani river for a while then the trail descends down into the dense forest of Birch, Fir and Oak. Following the trail forward becomes moderate with few ups and downs. It will take about 6-7 hours to reach the campsite at Dev Ki Marhi. The only stretch is a bit difficult is a steep incline just before the campsite. As reached at the campsite at Dev ki Marhi have some tea and cherish the nature at your own leisure. Spend a night in the wonderful surroundings.
Day 7: Dev ki Marhi – Dal Marhi (3900m.) (5-6hrs)
Have a healthy breakfast then start trailing forward to Dal Marhi. It is about 6-7 hours treading through forests and rivers. At initial traverse the mountain ridge alongside the Kalihani Stream. After this slant start descending into the wild forest of birch, oak and fir. The trail is fascinating as it passes through the wild flora and fauna and reminds of a hinterland. The trail further comes with few ups and downs to negotiate. Finally the moderate trail ends with a sheer climb before the Dal Marhi. A vertical hike could distress one as getting near to the campsite but it is just a matter of time to overcome and tread down the route. After reaching at camp have a delight of being in between the splendid and exclusive surrounding. Stay a night at Dal Marhi in the tents.
Day 8: Dal Marhi – Bara Bhangal (2882m.) (5-6hrs)
Start with an early rise, have breakfast and get started for the trek to Bara Bhangal. It is the one and only big village in the correlated valley. The trail initiates with downhill climb and continues till the river Ravi. Then the path enters into the dense forest of Conifers which will go along until the village. The canopy en route jungle could be a moment of capturing. Going onwards we approach at the village of Bara Bhangal. Here we will set up our campsite and halt for the night. Visit the village and peoples if time allows.
Day 9: Bara Bhangal – Marh (3830m.) (4-5hrs)
An early start is needed because the day is long and trek is hard. We will trek towards colossal Thamsar pass. The trail offers captivating sceneries today through verdant meadows to wild Himalayan forests. The trail is obstructed by several mountain streams, which breaks the monotony of the trail. Diverse species Himalayan herbs and trees of deodar, pine, oak and birch can be seen while walking through the route. The trail will lead us to the campsite at Marh, which is just near to the Thamsar Glacier. Once approached at campsite, experience the freezing gusts of wind snow packed peaks and aw- inspiring vista around you. Enjoy spending a night at freezing campsite.   
Day 10: Marh – Thamsar Pass(4878m.) – Plachak (2721m.) (6-8hrs)
Today make an early move after having breakfast, as the day is full of challenges. Move ahead following the trail towards Thamsar Pass. The route is mixed of everything that is supposed to be at high altitude climbing. The moraines will be first to tackle then trail will follow through scree and finally the Glaciers will occur to obstruct our treading. The climb is sheer toiling till the Thamsar Pass. It is a steep ascend elevating 4878m. The air is thinner at such heights and high altitude problems would occur. So be careful and conscious about the situation or tell the guides the situation. After negotiating the arduous climb we reach at the top of pass. From here one can have a look on the marvelous Kangra Valley. The other side of the pass is again steep descend until we reach at the campsite. Then trail is long and tiring, thence walking downhill makes one to effort more. After hours of grueling effort we reach at Plachak. Stay a night at beautiful campsite of Plachak.
Day 11: Plachak – Billing (2310m.) – Dharamshala (1457m.) (5-7hrs)
The day is easiest of the whole trek. Initially we will commence to Rajgundha then to Billing, an international paragliding sport site. The trail goes moderate through lush green forests with multiple streams across and vast meadows. Going further the valley opens up and widens vast view of marvelous Kangra valley. Today we just have to approach the road head at Billing, from here our trek will end and drive to Dharamshala will commence.  
What is included in the tour
Local transport during Trek.
Highly Advanced and qualified Guide from Himalaya Destination.
Skilled Local Guide who has ample knowledge of the route
Vegetarian meals on the trek (Breakfast/Lunch/Dinner)
Cooks/Helper and other requisite staff.
Porters/mules for carrying common equipments (like rations/tents/utensils)
Equipment's – Tents on sharing basis / Sleeping bags / Sleeping Mattress/ Sleeping bag Inner.
While on trek all meals will be provided. Meals will be freshly prepared and will be a mix of Indian, Chinese & Continental.
Basic First aid Kit with portal oxygen.
Forest Permits and camping charges.
What is NOT included in the tour
Personal Porters for carrying trekker's backpacks.
Personal trekking equipments – like trekking poles or sleeping bag liners.
Personal insurance or cost of emergency evacuation.
Purchases of personal natures (like mineral water bottles/bottled or canned beverages/chocolates/dry fruits etc)
Food to/from the trail head.
 Any charges for carrying still/video cameras etc. 
Monument entry fee if any.
Any meals/services not mentioned above.
Any costs arising out of unforeseen circumstances like landslides, road blocks, bad weather, etc. 
Travel insurance.