Region: Kullu Valley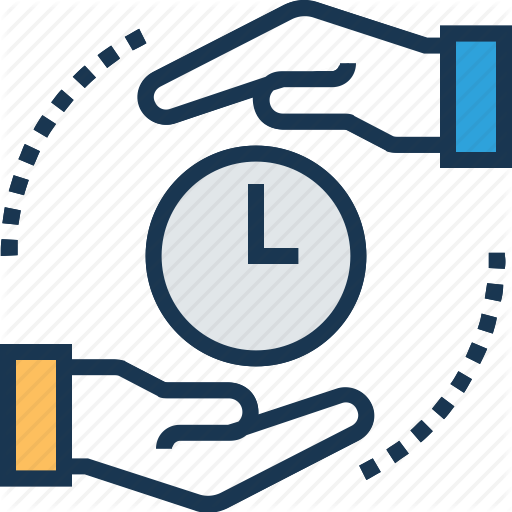 Total Duration – 5 Nights / 6 Days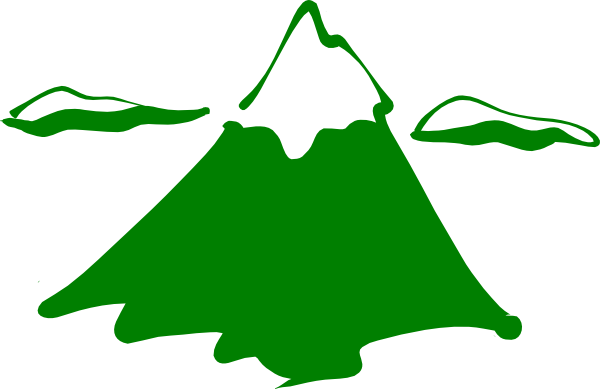 Maximum Altitude – 3596 m./ 11800 ft.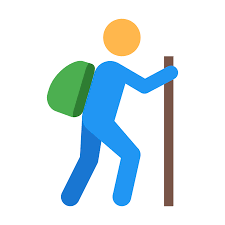 Grade – Moderate.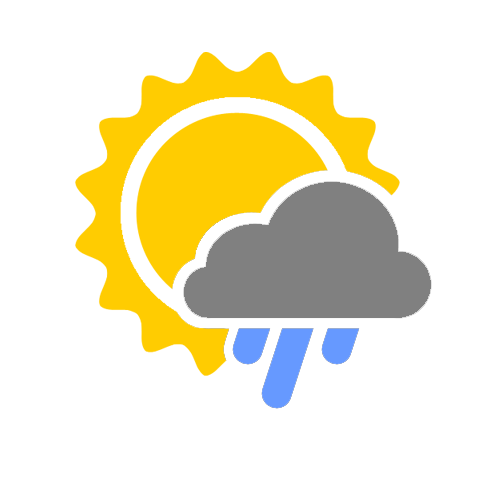 Best Season – May  to September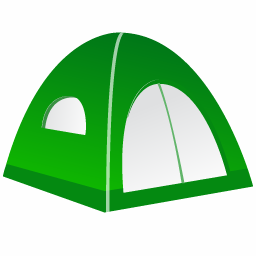 Accommodation – Hotel/Guesthouse; Organized Campsite

  Food – On trek – All meals included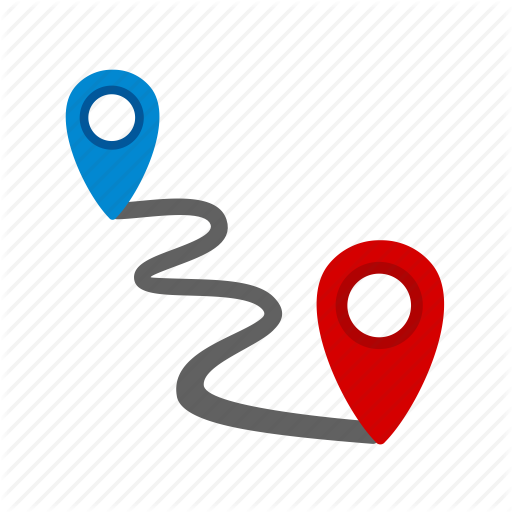 Distance – 52 KM.
Dhana Kunnu Pass trek
Dhana Kunnu Pass trek is one of the mysterious treks of magnificent valley of Kullu Manali. It is amongst the most unfrequented trek of the region, yet immaculate and jubilant. The trek is preferred by the ardent trekkers, those who want to see the Nature real close. The trek brings out the wide range of Himalayan flora and fauna, meandering streams vast open grasslands to a spectacular heightened pass elevating 11,800ft. Dhana Kunnu Pass trek lies in backdrops of Kullu valley making its approach a bit demanding. The trek starts from the ancient village of Naggar, treading on a rough road to a beautiful setting at Matakochadi, an attractive place of broad vista and impressive surroundings. The immaculate canopies seen through the dense forests en route, cool breeze hitting at ones face and streams flowing ominously are the incredible site to be. The route gives one a pure chance to observe and understand the diversity of Himalayan Ranges, Himalayan flora and fauna. The trek takes one from lower dwellings to wild forests to alpine pastures, which becomes shorter as one hikes up the altitude. Finally the route opens up, where there is only miniature foliage with vast landscape and gushing winds around. The top of the pass is full with ecstasy and is splendid with enormous Himalayan ranges and landscapes. Here one can see distant ranges of Pir Panjal and Dhauladhar. After attaining the top a different route is taken backwards towards the point of start. We trek back to the Chandrakhani Pass trail, where we reach at a point called Naya Tapru, an attractive place of highland meadows surrounded by wild trees. Returning down would not be a big deal as the trail is reasonable and impressive.  The trek will fulfill all the aspirations of one's thoughts of being in the Himalayas and will coincide with expected experience. So one should take a break and get into the unsophisticated incident of excitement.   
Things to Pack: 
Rucksack, cotton clothes, good trekking shoes, a warm jacket,warmer, woolen or monkey cap covering head and ears, UV rays protected sunglasses, raincoat, extra socks, water bottle, torch, cold cream, sunscreen, toilet soap, towel, walking Stick and medicines that you usually use.
How to Reach Manali
Distance by road:-
Manali is well connected to Delhi. Take an overnight bus from Delhi and you will reach Manali in 12 ‐ 14 hours(approx 540 KMS). Tickets can be booked online at www.redbus.in or www.hrtc.gov.in Tip : Since Delhi Manali is a long journey most Volvo private buses leave Delhi between 5 pm and 6 pm. The last govt bus leaves at 8.30 pm from ISBT Kashmere Gate. Volvo buses charge between Rs.1,000 to 1,400 per sector from Delhi to Manali and vice versa. Manali to Delhi: Like the onward journey, buses leave from Manali to Delhi between 4 and 5 p.m. Your tentative arrival at Delhi may be anywhere between 6 a.m and 10 a.m. Plan your onward journeys only post noon giving enough buffer for bus delay.
How to reach Naggar:
From Manali, Naggar is 18 km. far and there are multiple buses running in every 15 minutes or one can get off at Patlikuhal which is 5 km. far from Naggar on the right bank highway. Patlikuhal lies in between of Kullu Manali. You can club a taxi or travel by a local transport from Manali or Patlikuhal to approach Naggar.
Nearest Railway Station:-
Nearest Railway station is Ambala (350 kms) and Chandigarh (310 kms). Tip: Regular Volvo and Buses are available from Chandigarh to Manali in the evening. Volvo buses charge between Rs.800 to Rs.1,200 per sector from Chandigarh to Manali and vice versa.
Nearest Airport :-
Nearest Airport is Bhuntar is 60 Kms. ​Bhuntar, which is 52 km away from Manali, is the nearest airport. Taxi services are available from Bhuntar to Manali, which costs about Rs.1000‐ Rs.2,000. Bhuntar is well connected to Delhi by air. The airliners that take you to this Airport are Indian Airlines, Kingfisher airlines, MDLR Airlines and Jagson Airlines, operating flights from Delhi and Chandigarh to Kullu.
5 Nights 6 Days
Available on request
Himachal Pradesh
Tariff:
Fix Departure tariff 8,000/- excluding GST of 5%
Tariff For Customized Group Per Person
8,000/- (above 15 Participant)
9,500/- (11 – 15 Participants)
10,000/- (8 – 10 Participants)
14,500/- (4 – 7 Participants)
18,990/- (2 – 3 Participants)
Trek Line up:
Day 1: Reporting at Naggar in Journey Casa. (1700m.)
Day 02: Naggar – Jana – Matikochar (7210 ft.)
Day 03: Matikochar – Phutasor (9,240 ft.).
Day 04: Phutasor – Dohra Nala. (10,200 ft.)
Day 05: Dohra nala -Rumtu (9180 ft.)– Dhanakunu (11800 ft.)– Naya Tapru. (9000 ft.)
Day 06: Naya Tapru – Naggar. (5900 ft.)
Detailed Itinerary:
Day 1: Reporting at Naggar in Journey Casa (1800 m.)
Reporting – Acclimatization – Orientation & Briefing of the trek – Trek Preparation & window shopping.
(Sufficient time would be given for visiting market and nearby places).
Day 02: Naggar – Jana – Matikochar (2100m./7210 ft.)
Rise up early, have tea, breakfast, then start the day by driving till Jana village. From this picturesque settling we start our trekking initially trailing into the dense forests of conifers. After Jana there is rough road, which we will follow passing some of the tiny villages located high in the valley. En route one will get a chance to see the far stretched dwellings, river Beas meandering serenely and an open location offering grand vistas. The forest will keep continuing along but will also broaden up the views in between. The route comes with moderate trailing, which doesn't need any special effort yet a beautiful way to get familiar with the atmosphere. Soon we will reach our destination of the day at Matakochar, a site of eye-catching panorama. Once reached get acquainted with a cup of hot tea and have a glimpse of beautiful sunsets painting the sky. One can also see the town of Kullu located below along the river sides. As the light gets dimmer the sparkling artificial lights come to the view. At night one have a gaze on the stars in the crystal clear sky. Halt a night at this impressive campsite.
Day 03: Matikochar – Phutasor (2800m./9,240 ft.)
Start your day having a hot cup of tea and a sumptuous breakfast to negotiate the uphills waiting eagerly for you. Initially the route comes with gradual incline of the gradients followed by the wild forests of conifers, Oak, Rhododendron. The thick canopies can be seen on a bright sunny day as if the weather remains in favour. The route is full of lush green vegetation which will get shorter as we go high up in the mountains. The trail is steep at some points but this will not stop one because of the immaculate surroundings, instead encouraging one to look forward to another challenge. The perfect meadows will keep appearing at intervals and finally will lead to small natural Lake at Phutasor. We will fix our camp and have some refreshment then explore around the campsite. Night halt will be in the tents.   
Day 04: Phutasor – Dohra Nala (3100m./10,200 ft.)
Today the route will bring the most beautiful scenes of the trek, meadows adorned with highland foliage surrounded by the snow clad Peaks and ranges. So wake up early and start your day with a healthy breakfast. Commence towards Dohra Nala, a rivulet located far below the Pass. Trailing high up in the meadows gets as astonishing as it could foster one's aspirations. In summer the plant life comes alive ornamenting these meadows with multiple colors offering the experience that one could have never had. Following the hike we will reach the rivulet at Dohra Nala by the afternoon. Relax at your own leisure and sleep tight for the most awaited day ahead. 
Day 05: Dohra nala – Rumtu - Dhanakunu (3600m/11800 ft.) – Naya Tapru. (2740m./9000 ft.)
An early start is must on this day of trekking as the day is long and strenuous. We will pass the flat grounds of Rumtu, a holy place, then the trail brings gradual hike followed by the sheer climbs till the top of the pass. Once completed the hard part we get a promising outlook of the surroundings ready to be captured. At the top of Dhana Kunnu Pass one can have the panoramic glimpses of extensive Pir Panjal, Dhauladhar ranges and the Parvati valley. Spend some quality time if the ceaseless winds allow us to stand then start traversing towards Naya Tapru. Here on the steep climbs are over but the downhills may distress one. Never the less these slopes are reasonable and will attribute only the delights out of you. As approached at Naya Tapru one can relax in the lush green setting. In the evening we will make Bon fire and spend the time chatting about the moments of ecstasy. Spend a night at this beautiful site in the tents.
Day 06: Naya Tapru – Naggar. (1800m./5900 ft.)
The final day of trek has arrived, start it with the same schedules and leave the camp. The day's trek is moderate with just few steep descends. Follow the trail through lush green forests to the road head at Rumsu. We will reach the Rumsu village mostly by the afternoon. From here we will take a vehicle to Naggar. Once approached Naggar get your belongings and one is free to depart.
What is included in the tour
Local transport during Trek.
Highly Advanced and qualified Guide from Himalaya Destination.
Skilled Local Guide who has ample knowledge of the route.
Vegetarian meals on the trek (Breakfast/Lunch/Dinner)
Meals will be freshly prepared and will be a mix of Indian, Chinese & Continental.
Cooks/Helper and other requisite staff.
Porters/mules for carrying common Equipment's (like rations/tents/utensils)
Equipment's – Tents on sharing basis / Sleeping bags / Sleeping Mattress/ Sleeping bag Inner
Basic First aid Kit with portal oxygen.
Forest Permits and camping charges.
What is NOT included in the tour
Personal Porters for carrying trekker's backpacks.
Personal trekking Equipment's – like trekking poles or sleeping bag liners.
Personal insurance or cost of emergency evacuation.
Purchases of personal natures (like mineral water bottles/bottled or canned beverages/chocolates/dry fruits etc)
Food to/from the trail head.