Region: Chamoli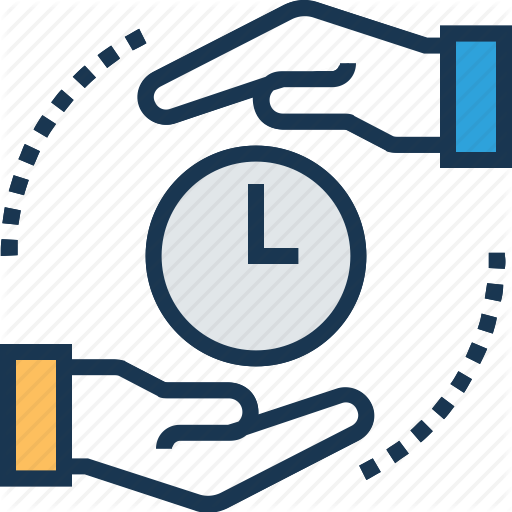 Total Duration – 7 Nights / 8 Days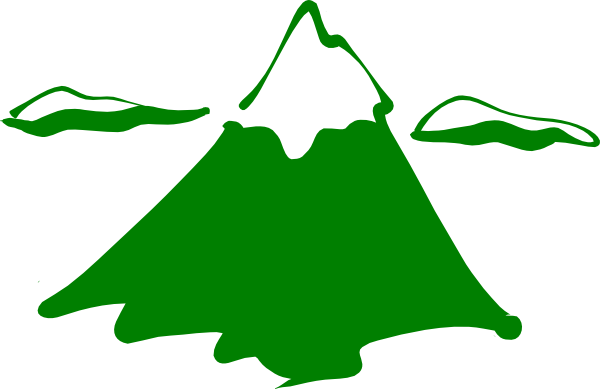 Maximum Altitude – 5029 m/ 16590 ft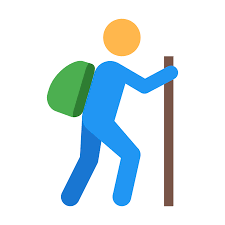 Grade – Moderate.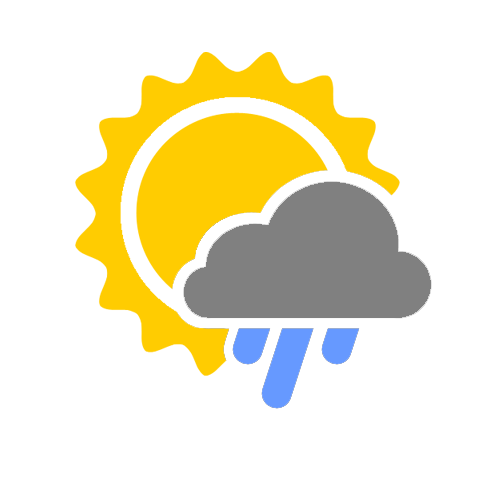 Best Season – June  to October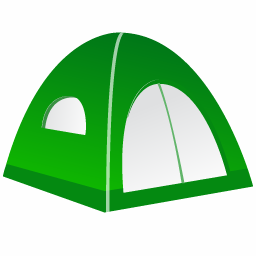 Accommodation – Hotel/Guesthouse; Organized Campsite

 Food – On trek – All meals included
   
There are so many unsolved mysteries in the world we live in.One such mystic entity is a lake at a height of 15,696 ft known as Skeletal Lake or The Mystery Lake. A magical lake where remains of mass scattered human skeletons were found. Multiple theories have been told and retold time and again but a pair of teeth, bones and slippers tell you stories that no Wikipedia can. Roopkund; is a religious glacial lake nestled in the high mountains of our Mighty  Himalayas in Uttarkhand. This one is listed in the top 10 high altitude treks to be done by every experienced adventurist. The lake is surrounded by snow clad mountains and remains covered in snow for the whole winter.Roopkund Trek gives one an opportunity to witness the high altitude 7000 mts; Mt. Trishul& Mt. Nanda Devi and also beautiful 6000 mts, peaks of Mt. Nanda Ghunti, Nilkantha and Maiktoli Peak.
Things to Pack: Rucksack, cotton clothes, good trekking shoes, a warm jacket, Gloves, warmer, woolen or monkey cap covering head and ears, UV rays protected sunglasses, raincoat, extra socks, water bottle, torch, cold cream, sunscreen, toilet soap, towel, Walking Stick medicines that you usually use.
7 Nights 8 Days
Available on request
Uttarakhand
Tariff
Fix Departure tariff 11,999/- excluding GST of 5%
Day 1 - Pick up at 7.00am from Kathgodam Railway Station. Drive to Lohajung (7,700 ft); 11 hrs.
Delhi is well connected from all the cities in India. You can fly to Delhi or Pantnagar directly. Many overnight buses run between Delhi and Kathgodam. The day is dedicated for orientation and acclimatization. You can go around sightseeing and have a relaxed day.
Pick up from Kathgodam Railway station at 7.00 am. Drive to Lohajung base camp. Approximate arrival time at Lohajung 6-7 pm.
En-route Lohajung from Kathgodam, you will see enchanting views of what is in store for the next 5 days.
Day 02: Lohajung to Bedni Bugyal - Drive from Lohajung to Wan 1 hr. Wan to Bedini 14kms, 8 hrs 12,200 ft.
After a lump sump breakfast and packed lunch, we will board our cab to the trekking point. The drive is 8kms which will take approximately 1 hour.
Today is a gradual ascent to the first camp. The aroma of the lush pine grooves and the enchanting narrow trail through the oak & deodar forest is something to look forward to.The blooming rhododendrons in pinkish-white and blood red re-iterates the freshness of the mountains. We will find a nice spot and have lunch by afternoon.
You will know you have reached Bedini Bugyal when you see hundreds of bleating sheep herds grazing from one pasture to another. Bedini is the most beautiful meadow which will remind you of the cartoon Heidi we all loved so much. This meadow encloses a lake and a sacred temple. By sunset you will reach your first camp. Take a nice seat on the green carpet and enjoy the red ball of fire go down.
Day 03:BedniBugyal toPatarNachauni. 8 kms, 7-8 hours, 12,700 ft.
As the sun rises, you will be served with hot coffee/tea. We will start to our next camp after breakfast. The trail includes both ascent and descent. We will cross to the other side of the ridge giving way to a whole other magnificent view. Keep your eyes open to witness the beauty on the trail. The never-ending stretch of valleys, the rocky path and the clouds passing through touching your face is something that you will want to remember forever.Legend has it that the fateful King who was on a pilgrimage to Roopkund brought with him dancers to utter vexation of Goddess Nanda.The female dancers were turned to stone by the Goddess as a punishment for not heeding to her laws.The place where the dancers turned to stone is known as PatharNachauni. You can see three huge holes where the dancers were buried.
Day 04:PatarNachaunito Bhagwabhasa, 8kms 8 hours total, 14,100 ft
Once you are properly acclimatized, we will continue our journey to Bhagwabhasa. After walking for an hour and a half, we will reach Kalu Vinayak, a small temple of lord Ganesh. The trail is very well defined and zig zag. In monsoon, it is a pleasant but gradual ascent when there has not been snowfall. In summers the entire area is covered in snow, sometimes knee deep. As you go higher the weather might instantly change, so be well prepared and cautious.
Bhagwabhasahas extreme temperatureand high wind conditions. It is situated just below the ridge at the base of Roopkund. At times the camp is white as it is covered in fresh snow. Surrounded by mighty mountains, this camp is mesmerizing, you can literally touch the clouds here. The campsite has canteen huts, where you can get maggi, coffee and egg omlet. The land is a bit rocky with boulders and in good weather condition, it is one amazing view.
Day 05:Bhagwabhasa to Roopkund toBediniBugyal, 23 kms 14 hours total. 14,100 ft to 15,750 ft to 16,000 ft (at Junargali) and down to 12,200 ft
Today is going to be a long day. We will wake up at 2.00 am, have tea and breakfast. We will pack our lunch and depart by 3.00 am, the sooner the better as the weather is unpredictable. Only carry water, lunch, torch and poncho to the summit, we will leave behind the rucksack in the tents. Depending on the snow, the path will be either difficult to follow or visible. When we start the climb, notice the beautiful stars in the sky.
Roopkund trek is one of the places in India where star gazing is recommended. If you pace your walk, you can reach Roopkund for sunrise, the sight of which should not be missed. The last 20 minutes is an extremely steep climb to the lake. At Roopkund, you can see the lake and the left over human skeletons. Junargali is another 20 min, 500 mts above Roopkund. The knife-like edges and steep stretching slopes on either side gets your adrenaline pumping. The view from Junargali has Thrishul, Nandaghunti and Chanyakot mountains staring at you.
After the summit, we will descend to Bhagvabhasa, have hot lunch and walked down to BediniBugyal, where we will pitch our last camp.
Day 06:BediniBugyal to Lohajung via Ali Bugyal 14 kms 10 hours
We will start our descent towards Ali Bugyal. The walk is easy and straight. Ali Bugyal is similar to Bedini and is beautiful in its own way. Said to be arguably the largest meadow in India, Ali has often remained forgotten. Retracing our steps to Wan, we will descend in about 8 hours. At Wan there will be a cab waiting to take us back to Lohajung. Thus, ending one of the most difficult treks in India.
Day 07:Lohajung to Kathgodam – 11 hours
On the last day, we will leave after breakfast. The route back to Kathgodam will take you through Gwaldam, Baijnath, Kausani, Almora, Nainital and many more hill stations.
The group will disperse at Kathgodam.
What is included in the tour
Tariff Inclusions
Transport required in the trek
Highly advanced & certified mountaineering guide from Himalaya Destination
Skilled Guide who has ample knowledge of the route.
Vegetarian meals on the trek (Breakfast/Lunch/Dinner)
Cooks/Helper and other requisite staff.
Porters/mules for carrying common equipments (like rations/tents/utensils/)
Equipments – Tents on sharing basis / Sleeping bags / Sleeping Mats
Basic First aid Kit.
Forest Permits and camping charges.
---
What is NOT included in the tour
Tariff Excludes
Personal Porters for carrying trekker's backpacks
Personal trekking equipments – like trekking poles or sleeping bag liners
Personal insurance or cost of emergency evacuation
Purchases of personal natures (like mineral water bottles/bottled or canned beverages/chocolates/dry fruits etc)
Food to/from the trail head.
Any costs arising out of unforeseen circumstances like landslides, road blocks, bad weather, etc.
Travel insurance.