Region- Kumaon Himalayas, Uttarakhand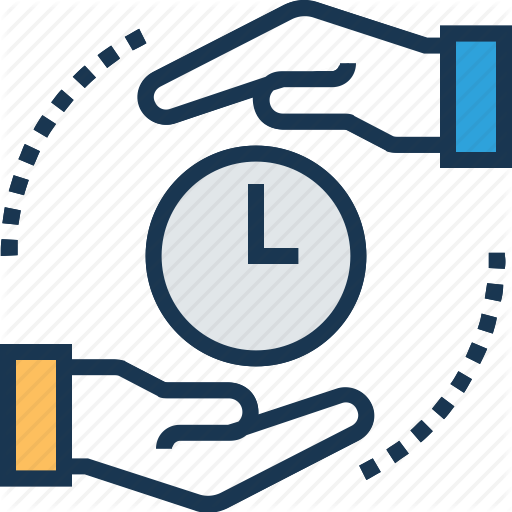 Total Duration - 5 Nights / 6 Days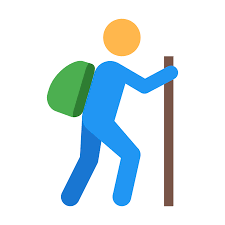 Grade - Easy to Moderate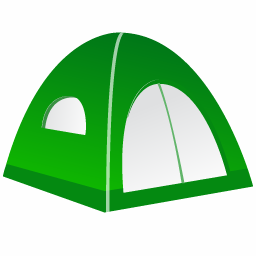 Accommodation - Lohajung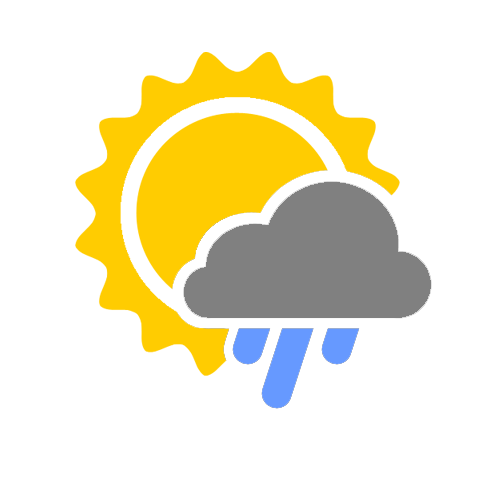 Best Season - November to April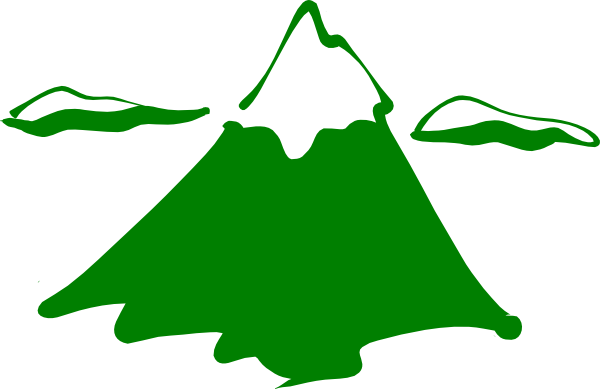 Maximum Altitude –12,250 feet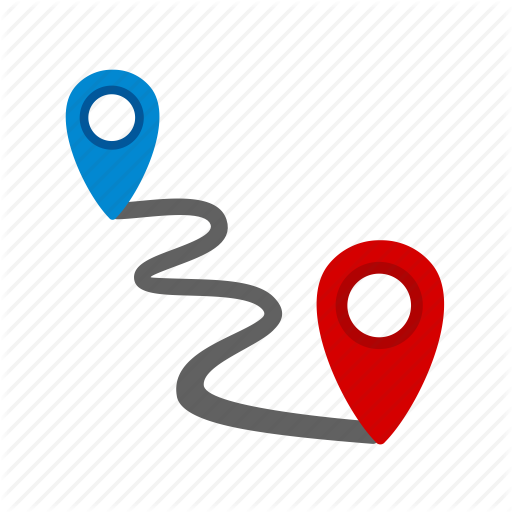 Distance-30 km
Adventurous yet soothing, easy yet challenging, picturesque yet moderate; Brahmatal trek is a perfect blend that offers an easy terrain for amateurs and also treacherous trails to adventure junkies seeking an element of thrill.
This enchanting trek takes you to a staggering altitude of 12,250 feet through a trekking distance of 30 km. The trek commences at Lohajung, which is at a distance of 210 km. from Kathgodam. It takes 10 hours from Kathgodham to reach Lohajung. The next lap of the trek traverses from Lohajung to Bekaltal and then to Brahmatal. Your onward journey traverses through treacherous trails at Chota Jhandidar and Bada Jhandidar and brings you to Brahmatal summit which flatters you with a front-seat view of grandiose Himalayan peaks which rise above 7,000 metres.
In addition, this trek also treats you to a beautiful vista of the Roopkund trek trail including views of Ali Bugyal, Bedni Bugyal, and Junargali.
5 Nights 6 Days
Available on request
Uttarakhand
 Tariff -  6,750 /-
(5% GST Applicable)
Health and Safety
For any Himalayan Trek, Ideal BMI for a trekker should be 18.5 to 24.9
To keep a check of this please calculate BMIhere
Below given Safety checks should be done to get prepared for any Himalayan Trek.

Balance : As well said a balanced mind and body gives out best in every condition and that too works in Himalayan treks as well.
Legs Strength : Body and Legs Strength is required to carry body weight as well as the backpack while trekking in uneven multi terrains. Generally, a good strength on legs works out good in any Trek. One can gain legs strength by doing simple Squats.
Muscle Flexibility : While trekking in Trans Himalayan region with a flexible body one can easily achieve full range of movement and this can be really helpful for trekkers as well as trek leads. A good flexible will be an advantage while walking on trails, climbing and river crossing etc. Flexibility can be achieved by simple stretching, yoga etc.
Cardiovascular Endurance : Cardiovascular endurance is defined as the ability of lungs and heart to transmit oxygen to the body muscles. All Himalayan treks are basically ascending descending the slopes and for this trekkers should be having a good cardiovascular endurance. Anyone planning for a Himalayan trek can attain this capacity by doing any cardio exercise like running, swimming, cycling etc.
Day 1: Kathgodam to Lohajung (7,600 feet)
Start from Kathgodam to Lohajung, distance 210 km.
8-10 hours long drive from Kathgodam to Lohajung.
Explore the local market, know the culture at Lohajung.
Overnight stay at a guesthouse in Lohajung.
Lohajung serves as the starting point and the base camp for the Brahmatal trek. From Kathgodam, it is a 10-hour scenic drive from the foothills of Himalayas to Lohajung with a changing vista of mountains and stunning views of high altitude peaks of Mt. Trishul, Maiktoli, Nanda Devi, Ghori Parvat, Nanda Khat, Hathi Parvat, and Ghori Parvat.
Enroute, picturesque hill stations of Bhimtal, Almora, Baijnath, and Kausani enthrall you with their scenic panorama. A halt at Kausani for refreshments makes for a perfect jaunt to capture some stunning views with your camera. You check-in at the guesthouse for an overnight stay at Lohajung.
Day 2: Lohajung to Bekaltal (9,885 feet)
Trekking distance of 6 km.
Trekking time around 4.5-5 hours.
Trek through villages and dense forests of oak and rhododendrons.
Moderate ascent.
Overnight stay in tents at Bekaltal campsite.
Wake up fresh and rejuvenated for an early start in the morning. Treat yourself to a hearty breakfast and hit the trail with a new zest. Next lap of trek covers a distance of 6 km. in 4-5 hours. En route, you come across quaint villages, wooden bridges over fresh mountain streams and some startling views of Nandaghunti Peak.
The ascending man-made stone trail after Lohajung journeys through beautiful rhododendron trees and dense jungles of cedar, oak, and fir.
It brings you to the picturesque Bekaltal Lake surrounded by mighty oak trees. The lake gleams fresh in summer and is partially frozen in winters. The quiet ambiance of the place strikes a chord with you. Overnight stay at Bekaltal campsite is organized in tents.
Day 3: Bekaltal to Brahmatal (10,440 feet)
Trekking distance of 7 km.
Trekking time around 6 hours.
Steep ascent and gradual descent through oak forests, rhododendron groves and expansive meadows leading to Brahmatal Lake.
Indulge in bird watching, star-gazing or simply soak in the surreal ambiance of the scenic lake.
Overnight stay in tents at campsite.
The third day of your trek takes you around 6 hours to reach Brahmatal. You pass through thickets of oak trees and rhododendron groves; the oak and rhododendron forests are home to Monal, a rare Himalayan bird, also the state bird of Uttarakhand. Traversing your way over steep slopes you are led to a meadow called Telindi top.
Enjoy some scintillating views of mighty Himalayas from here and then proceed to Brahmatal or Khabekhal Lake, to be precise. In summers, sunlight displaying a gleaming reflection of yellow and golden on clear waters makes for a picture-perfect shot. Winter casts its magical spell on the lake when icy waters look luminous under the incandescent glow of moonlight.
Overnight stay at campsite in a tent. You get a tantalising view of a star-lit sky against the backdrop of grandiose mountain peaks shimmering in the moonlight.
Day 4: Brahmatal to Brahmatal Top (12,250 feet) and on to Khorurai (9,160 feet)
Total trekking distance (to and fro) of 8 km.
Trekking time around 7-8 hours.
Moderate ascent and easy descent through rhododendron groves and oak forests.
360-degree view of colossal Himalayan peaks from the top; magical and alluring.
Overnight stay in tents at the campsite.
Today is an important day. Feast on a delectable breakfast and energize your spirit to climb to the top of Brahmatal. Along the way, you manoeuvre through some treacherous trails at Chota Jhandidar and Bada Jhandidar. The trek to the top requires around 2.5 hours of a steep climb. The trail goes through a mountain ridge with breathtaking valleys on both sides and flatters you with exotic close-up views of Mt.Trishul and Nandaghunti. At the top, you are treated to exotic 360-degree views of the snow-covered Himalayan Ranges. First 180 degree angle encompasses Chaukhambha, Nilgiri, Neelkanth, Maituli, Mana, Mt.Trishul, Nandaghunti covering Panchauli ranges to Shivalik Himalayas.
Soak in the surreal beauty of the summit, inhale some crisp fresh air, make some unforgettable memories and head to the campsite at Khorurai. After you reach the campsite, call it a day and rest overnight.
Day 5: Khorurai to Lohajung (7,600 feet)
Total trekking distance of 3 km.
Trekking time around 3-4 hours.
Gradual descent to Lohajung.
Build rapport with locals and learn about their simple life, explore Lohajung, try the local cuisine.
Overnight stay in the guesthouse.
Day 5 takes you back to the starting point, Lohajung. The path goes through thick Oak forest. Once at Lohajung, you can spend your time exploring the small town, interacting with the locals and learning about the mythology of the place. Check-in at your guesthouse later and retire for the night.
Day 6: Lohajung to Kathgodam
Head back to Kathgodam, 210 km.
Around 8-10 hours long drive.
You can buy herbal tea at Kausani.
Explore Kathgodam, indulge in local shopping, buy some souvenirs.
After soaking in the lap of grandeur views for 5 days you head back to Kathgodam on day 6. Driving back along the same breathtaking locales gives a feeling of deja vu. The trip officially ends here but you can still make the most of the day by indulging in some shopping, eating and exploring Kathgodam. Enroute you can take a short halt at Kausani to pack a few bags of herbal tea.
What is included in the tour
Mountain course certified and experienced Trek Leader.
Supporting staff.
All meals on scheduled time(Vegetarion and Delicious Only )
Quality equipments for Trekking.
Fully equipped medical kit and safety equipments.
All kind of permits and camping charges.
What is NOT included in the tour
Personal expenses done by the trekkers while on the trek.
Food items purchased by trekkers during the trek at local canteens or during the drive.
Mules or porters to carry personal luggage.
Anything not mentioned in Inclusions.