Region: Manali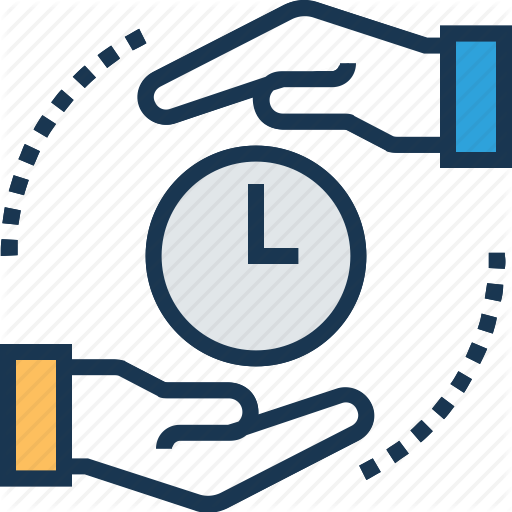 Total Duration – 6 Nights / 7 Days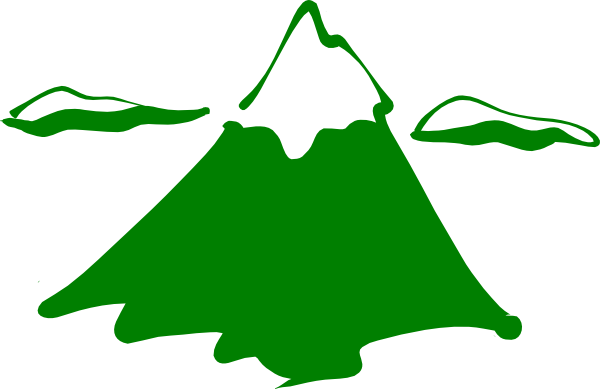 Maximum Altitude – 4480 m/ 14700 ft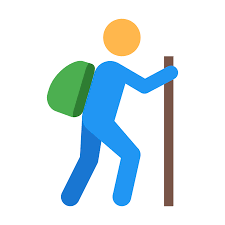 Grade - Moderate to strenuous.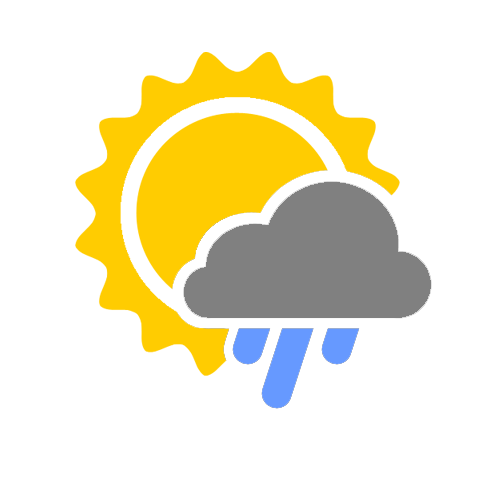 Best Season – May  to October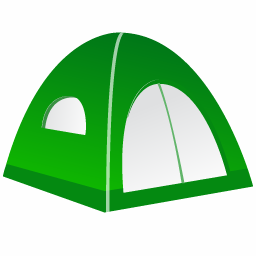 Accommodation – Hotel/Guesthouse; Organized Campsite

  Food – On trek – All meals included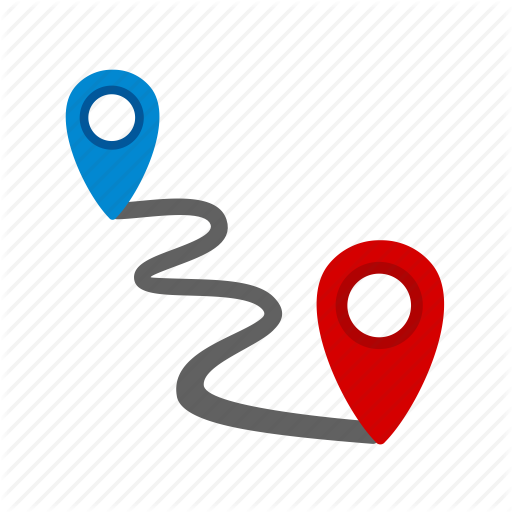 Distance – 72 KM.
---
Deo Tibba Base Camp Trek
Deo Tibba is a beautiful 6001 m. high peak situated in the Pir Panjal range of mountains in the Manali valley of Himachal Pradesh. It is located at Duhangan Nalla and Malana glacier. Deo Tibba consists of an extensive ice cap the actual climb being a snow hump accessible once the edge of the ice plateau is reached. It also has the beauty of being just over the 6000 m. high mark which is a great achievement for any climber. Trekking to the base of mighty peak is an ultimate experience. The base of this peak is about 4500m. At this height one can feel the low level of oxygen in the air, which can cause dizziness and distress while climbing to the base camp. The base is near to a lake called Chota Chandertal. Above the small lake there is located another lake similarly called Chandertal but with larger magnitude. One can have a sight of the Highest Peak in the Pir panjal rage. The atmosphere up here is incredible and unpredictable. You will feel like floating on the clouds as the fog come across the camp and pass above the valley below. The conditions are harsh with freezing temperature at such height realizing one with the effects of altitude and adverse weather. The further route can be seen from this point, mostly the Duhangan col. which is clearly visible from the Chota Chandertal, is the toughest test for the climbers at initial climb after the base camp. The route to base camp is magnificent. One would be splendid by the views that site across the trek. The waterfalls, beautiful meadows, big vast fields of pastures, meandering streams and the lush green wild forests on the trail are unmatchable experience.
This astonishing trek starts from Khanool village just 6 kms far from Jagatsukh. From  Jagatsukh to Khanol by taxi and then trek starts from Chhika. In couple of hours we reach at Chhika, a holy place for the locals where one can see the Nag devta (Snake deity) engraved naturally on the stone lying near to the place. The figure of the Nag Devta on the stone seems as it is actually climbing up to the forest. After all rest of the area offers great atmosphere.  After Chhika we hike up leaving treeline behind treading over the moraines till Pandu ropa. The Pandu ropa is also meant as a holy place. According to Hindu Mythology that Pandavas used to grow paddy at this point, as the name Pandu Ropa Suggests.  One can see paddy field on the way to the base camp. After Pandu ropa we reach Seri in 4-5 hours. Seri is a huge pasture ground surrounded by the peaks and waterfalls. Seri is a magical place where one will forget all the fatigue felt earlier on the trek. The vast green field has torrents and streams flowing along to it, creating a spectacular meandering landscape. The sunsets and the sunrises are often colorful here.  Seri to Tenta is about 3-4 hours. As climbing up to Tenta one has to cross the stream once and follow the stream on the left till Tenta , a grassy field below the lake. The scenery of valley below reminds one that how high they had come. After climbing hours one would feel less oxygen as approaching to the Tenta. The air gets thinner as we get near to Chota Chandertal.   It is a 3 or 4 day approach walk to base camp, till now one would have become well acclimatized to the atmosphere . The base camp is located near a glacier lake called "Chandra Tal" close to the main glacier that falls off the south-east face of Deo Tibba. This is at an altitude of 4500m/14850ft. It is quite a high base camp with the mighty Deo Tibba peak in the north and the Duhangan col. in front from the base. It is a decent trekking experience reaching up to the 4000m. altitude without any special efforts made. So one should do this trek and have a glimpse of the highest peak located in the Pir Panjal range.   
Things to Pack:
Rucksack, cotton clothes, good trekking shoes, a warm jacket, Gloves, warmer, woolen or monkey cap covering head and ears, UV rays protected sunglasses, raincoat, extra socks, water bottle, torch, cold cream, sunscreen, toilet soap, towel, Walking Stick and medicines that you usually use.
How To Reach Manali
Distance by road:-
Manali is well connected to Delhi. Take an overnight bus from Delhi and you will reach Manali in 12 ‐ 14 hours(approx 540 KMS). Tickets can be booked online at www.redbus.in or www.hrtc.gov.in Tip : Since Delhi Manali is a long journey most Volvo private buses leave Delhi between 5 pm and 6 pm. The last govt bus leaves at 8.30 pm from ISBT Kashmere Gate. Volvo buses charge between Rs.1,000 to 1,400 per sector from Delhi to Manali and vice versa. Manali to Delhi: Like the onward journey, buses leave from Manali to Delhi between 4 and 5 p.m. Your tentative arrival at Delhi may be anywhere between 6 a.m and 10 a.m. Plan your onward journeys only post noon giving enough buffer for bus delay.
How to reach Naggar:
From Manali, Naggar is 18 km. far and there are multiple buses running in every 15 minutes or one can get off at Patlikuhal which is 5 km. far from Naggar on the right bank highway. Patlikuhal lies in the middle of Kullu Manali. You can club a taxi or travel by a local transport from Manali or Patlikuhal to approach Naggar.
Nearest Railway Station:-
Nearest Railway station is Ambala (350 kms) and Chandigarh (310 kms). Tip: Regular Volvo and Buses are available from Chandigarh to Manali in the evening. Volvo buses charge between Rs.800 to Rs.1,200 per sector from Chandigarh to Manali and vice versa.
Nearest Airport :-
Nearest Airport is Bhuntar is 60 Kms. ​Bhuntar, which is 52 km away from Manali, is the nearest airport. Taxi services are available from Bhuntar to Manali, which costs about Rs.1000‐ Rs.2,000. Bhuntar is well connected to Delhi by air. The airliners that take you to this Airport are Indian Airlines, Kingfisher airlines, MDLR Airlines and Jagson Airlines, operating flights from Delhi and Chandigarh to Kullu.
6 Nights 7 Days
Available on request
Himachal Pradesh
Tariff:
Fix Departure tariff 8,999/- excluding GST of 5%
Tariff For Customized Group Per Person
9,500/- (above 15 Participant)
10,500/- (11 – 15 Participants)
12,000/- (8 – 10 Participants)
14,500/- (4 – 7 Participants)
17,000/- (2 – 3 Participants)
Departure Dates : 10th June,15th July,15th August, 21st September 2018 
Trek Line up: 
Day 1: Reporting Manali. (2050m.)
Day 02: Manali/ Jagatsukh/ Khanool – Chhika(3000m/9000 ft; 6 to 7 hrs) Approx 8-9 kms
Day 03: Chikka – Seri (3600m/11800ft ; 6 – 7hrs) Approx 10– 11 kms
Day 04: Seri- -Tenta. (3900m/12800ft ; 6 – 7hrs) Approx 9– 10 kms
Day 05: Tenta- Chota Chandratal (4480m) -Tenta (3900m; 4 to 5 hours) Approx 5-6 kms.
Day 06: Tenta – Chhika (3000m/9000 ft; 5 to 6 hrs) Approx 8-9 kms
Day 07: Chikka – Jagatsukh - Manali. (8 to 9hrs) Approx 16– 17 kms
Detailed Itinerary:
Day 1: Reporting Manali. (2050m.)
Reporting – Acclimatization – Orientation & Briefing of the trek – Trek Preparation & window shopping
(Sufficient time would be given for visiting market and nearby places)
Day 02: Manali/ Jagatsukh/ Khanool – Chhika (3200 m/10498 ft. 6 to 7 hrs) Approx 8-9 kms
Travel by taxi till Khanool. The trek goes moderately into the woods. Trail takes you into wild forests, lush green meadows and to the spiritual place called Chhika. A figure of a snake engraved naturally on a stone near to the place, belongs to Hindu Snake God Nag Devta. It is truly a piece of art made by the Mother Nature, which really looks like a snake climbing towards the mountain. A Nag temple is also located in the vicinity of Chhika. There are also shelters to stay for the night.
Day 03: Chikka – Seri (3600m/11800ft ; 6 – 7hrs) Approx 10– 11 kms
Another mind blowing day with picturesque landscapes streams and waterfalls has to come. Today's trail is gentle which passes by the Pandu Ropa in between and keeps going moderately. Seri is an outstanding place to camp with broad landscape, streams and waterfalls in front.  At Seri one can see the huge field of pasture which makes the campsite magical by its beauty. Seri is a vast pasture ground with the waterfall in front, streams flowing by, huge rocky mountains surrounding the sides of the site. Cherish the evening lights from the high altitude valley. Spend night gazing the stars at Seri.
Day 04: Seri- -Tenta. (3900m/12800ft ; 6 – 7hrs) Approx 9– 10 kms
The day starts with moderate walking followed by a stream. Then the trail consists of steep climb through boulders and leads to moraines.  After the steep climb trail is moderate with gentler gradient. In between a stream has to be crossed and following the stream will lead to Tenta. At Tenta majestic Deo Tibba can be seen with all its glory. The campsite has a picturesque landscape that one might be amazed of it. Spend a night at campsite.  
Day 05: Tenta- Chota Chandratal (4480m) -Tenta (3900m; 4 to 5 hours) Approx 5-6 kms.
Our trekking today is steep at initial, which will take us as higher as 4500m. , so the level of oxygen in the air decreases as altitude goes above 4000m. The base camp is at 4500m. So one might caught by mountain sickness. (dizziness, sensation of vomiting, headache  etc ). After a steep climb reach at high altitude lake with emerald blue water. Spend some time watching mighty Deo Tibba and explore around the Mini Chandratal then return back to the campsite at Tenta.
Day 06: Tenta – Chhika (3000m/9000 ft; 5 to 6 hrs) Approx 8-9 kms
Retrace the way back to Chhika through beautiful meadows of Seri to boulders of Dudu Pather. Stay overnight in camps at Chhika.
Day 07: Chikka – Jagatsukh - Manali. (8 to 9hrs) Approx 16– 17 kms
Trek back to the road head via same route. The vehicle would be waiting to drive us back to Manali. After arrived at Manali, one is free to depart to their destinations.   
What is included in the tour
Transport required in the trek.
Highly advanced & certified mountaineering guide from Himalaya Destination.
Skilled Guide who has ample knowledge of the route.
Vegetarian meals on the trek (Breakfast/Lunch/Dinner)
Cooks/Helper and other requisite staff.
Porters/mules for carrying common equipments (like rations/tents/utensils)
Equipments – Tents on sharing basis / Sleeping bags / Sleeping Mats.
Basic First aid Kit.
Forest Permits and camping charges.
What is NOT included in the tour
Personal Porters for carrying trekker's backpacks.
Personal trekking equipments – like trekking poles or sleeping bag liners.
Personal insurance or cost of emergency evacuation.
Purchases of personal natures (like mineral water bottles/bottled or canned beverages/chocolates/dry fruits etc)
Food to/from the trail head.