Region: Kullu/ Parvati Valley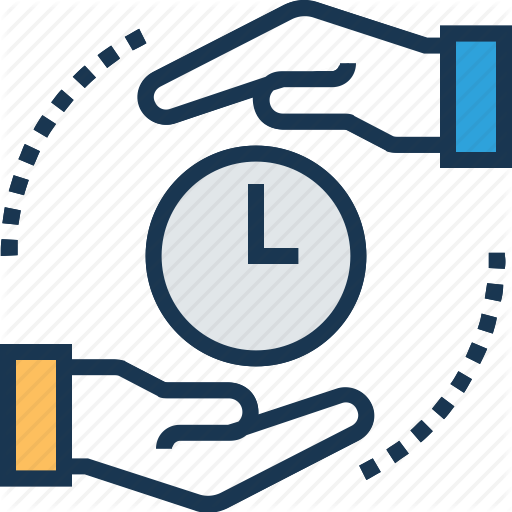 Total Duration – 7 Nights / 8 Days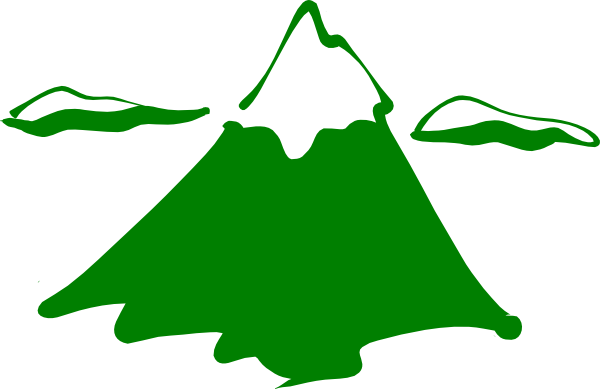 Maximum Altitude – 4200 m/ 14096 ft.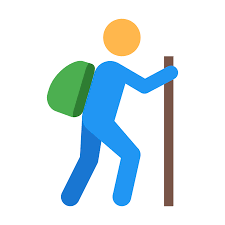 Grade – Moderately to Difficult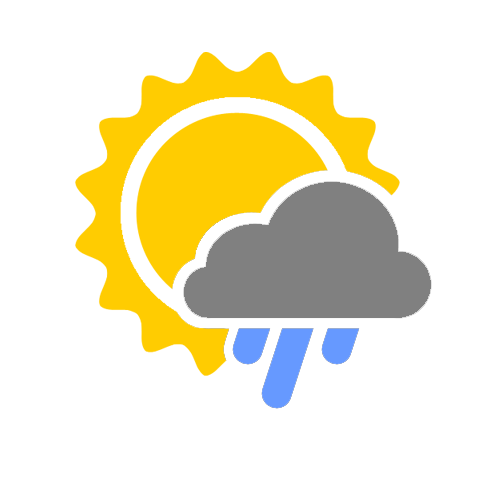 Best Season – June  to October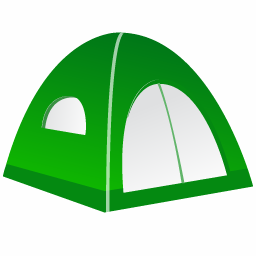 Accommodation – Hotel/Guesthouse; Organized Campsite

  Food – On trek – All meals included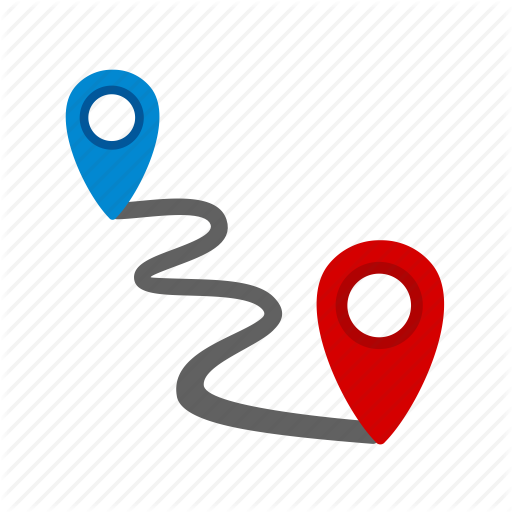 Distance – 70 km.
Dev Ropa Trek
Dev Ropa Trek is the one of the most unfrequented trek amidst the majestic Himalayan Mountains. The irregular trek to the interiors of Chandrakhani Pass will leave one speechless by seeing rich Himalayan Flora and Fauna, highland meadows and ultimately to the vast fields of Dev Ropa. The trek brings all kind of adventures that one would expect being at the Himalayas. The great isolation splurged in the deep nature for few days would impact one with pure respect towards Mother Nature.  Dev means God and Ropa is descent, meaning descent of the God. The place of Dev Ropa is as similar as the name suggests. The extensive flatlands at Dev Ropa are as big as the multiple football grounds with several tiny torrents meandering aside. The picturesque trails during the trek would feel somewhat out of words. This incredible trekking experience starts from the ancient village of Naggar. The trek takes one through picturesque locations of Naggar to the remote village of Rumsu. As trekking higher we pass some of the ancient forests of conifers, Oak, Chestnut, Birch and Walnut. The forests open up the broad vista at some points giving one a chance to capture the beautifulness of the surroundings. The forests will keep rolling along until we reach alpine meadows after Naya Tapru. The vegetation keeps shortening after every distance we cover and at a point all the foliage turns into miniature. Once we reach at Chandrakhani Pass the landscape offers a grand view of mountain ranges seen distantly. Further the trek brings spectacular sites ready to be cherished and explored. The trek is moderately tough because of the altitude rise and the steep terrain en route. It takes about 5-6 days to approach Dev Ropa, which means it is not as easy as one could imagine. Being physically fit is requisite to experience the trek without any distress. Dev ropa is a holy place visited by the co related dwellers on occasions. So being at a holy place would enlighten one with spirituality and peacefulness. We return back through the Malana Valley famous for belonging to purported ancestors of Alexander the Great. Our trek will end at Malana Dam from where we will drive back to civilization.
Things to Pack: 
Rucksack, cotton clothes, good trekking shoes, a warm jacket,warmer, woollen or monkey cap covering head and ears, UV rays protected sunglasses, raincoat, extra socks, water bottle, torch, cold cream, sunscreen, toilet soap, towel, walking Stick and medicines that you usually use.
How To Reach Manali
Distance by road:-
Manali is well connected to Delhi. Take an overnight bus from Delhi and you will reach Manali in 12 ‐ 14 hours(approx 540 KMS). Tickets can be booked online at www.redbus.in or www.hrtc.gov.in Tip : Since Delhi Manali is a long journey most Volvo private buses leave Delhi between 5 pm and 6 pm. The last govt bus leaves at 8.30 pm from ISBT Kashmere Gate. Volvo buses charge between Rs.1,000 to 1,400 per sector from Delhi to Manali and vice versa. Manali to Delhi: Like the onward journey, buses leave from Manali to Delhi between 4 and 5 p.m. Your tentative arrival at Delhi may be anywhere between 6 a.m and 10 a.m. Plan your onward journeys only post noon giving enough buffer for bus delay.
How to reach Naggar:
From Manali, Naggar is 18 km. far and there are multiple buses running in every 15 minutes or one can get off at Patlikuhal which is 5 km. far from Naggar on the right bank highway. Patlikuhal lies in between the Kullu Manali highway. You can club a taxi or travel by a local transport from Manali or Patlikuhal to approach Naggar.
Nearest Railway Station:-
Nearest Railway station is Ambala (350 kms) and Chandigarh (310 kms). Tip: Regular Volvo and Buses are available from Chandigarh to Manali in the evening. Volvo buses charge between Rs.800 to Rs.1,200 per sector from Chandigarh to Manali and vice versa.
Nearest Airport :-
Nearest Airport is Bhuntar is 60 Kms. ​Bhuntar, which is 52 km away from Manali, is the nearest airport. Taxi services are available from Bhuntar to Manali, which costs about Rs.1000‐ Rs.2,000. Bhuntar is well connected to Delhi by air. The airliners that take you to this Airport are Indian Airlines, Kingfisher airlines, MDLR Airlines and Jagson Airlines, operating flights from Delhi and Chandigarh to Kullu.
8 Nights 9 Days
Available on request
Himachal Pradesh
Fix Departure tariff 11,500/- excluding GST of 5%
Tariff For Customized Group Per Person
11,500/- (above 15 Participant)
12,500/- (11 – 15 Participants)
13,000/- (8 – 10 Participants)
15,900/- (4 – 7 Participants)
20,000/- (2 – 3 Participants)
Trek Schedule: 
Day 1: Reporting Naggar. (1800m.)
Reporting – Acclimatization – Orientation & Briefing of the trek – Trek Preparation & window shopping
(Sufficient time would be given for visiting market and nearby places)
Day 02: Manali/ Trek from Naggar (1800m) to Naya Tapru (2500m/8250ft; 6 hrs) Approx. 9km's
Day 03: Naya Tapru – Chanderkhani pass (3660m/12000ft) – Kala Pot. (3300m/11096 ft; 6 to 7 hrs)Approx 9-10 km's
Day 04: Kala Pot – Shokat (2900 m; 6 hrs) Approx 9 – 10 km's
Day 05: Shokat – Bakore. (3200m; 6 – 7hrs) Approx 10 – 11 km's
Day 06: Bakore – Dev Ropa. (4200m/14096 ft; 5 to 6 hrs) Approx 8-9 km's
Day 07: Dev Ropa – Bakore – Bogdi. (3227m; 6 – 7hrs) Approx 9 – 10 km's (13050 ft.)
Day 08: Bogdi – Witching. (3300m.)- Jari/Kasol (4– 5hrs) Approx 7 – 9 km's
Detailed Itinerary
Day 1: Reporting at Naggar. (1800m.)
Relax at our Hotel/Camp and get acclimatized to the high altitude by short walks. Enough time would be given for visiting the market and surrounding areas. Overnight in Hotel/camp.
Day 2: Naggar - Naya Tapru (2500m/8250ft; 6 hrs) Approx. 9km's
Today we will begin our trek initially driving from Naggar to Rumsu, then start trekking via steep route which will get moderate afterwards. Route will take through dense forests till beautiful meadows of Naya Tapru. Night halt will be in the tents.   
Day 3: Naya Tapru – Chanderkhani pass (3660m/12000ft) – Kala Pot. (3300m/11096 ft; 6 to 7 hrs) Approx 9-10 km's
We will begin with a steep ascent to Chanderkhani Pass (12,000 feet) where we will stop for the lunch and take in the distant views of the surrounding. After quality times spend at the top we make the descent to Kala Pot, where we will set up camp for the night. Once reached at the campsite have tea and so on the dinner. At night don't forget to gaze at the stars in the crystal clear sky. Night stay in the tents.
 
Day 04:  Kala Pot – Shokat (2900 m/9500ft; 6 hrs) Approx 9 – 10 km's
After sumptuous breakfast we will begin trekking for our next campsite at Shokat. Here you'll have a chance to meet local villagers along the way and take in the lush green meadows whilst views of Pir Panjal range keep you going. Overnight stay in the camp at Shokat.
 
Day 05:  Shokat – Bakore. (3200m/10500ft; 6 – 7hrs) Approx 10 – 11 km's
Wake up early in the morning to view a mesmerizing sunrise and start trekking towards Bakore. After almost seven hours of trekking we will reach Bakore, our last campsite before Dev Ropa. It is a beautiful campsite to hang around in tranquility. Once approached have tea, soup and so on amidst the mighty mountain ranges of the Himalaya. Glancing over these elongated peaks capped with snow and vast meadows adorned with Himalayan flora seem to be the moment that was awaited for so long.  Have your dinner and spend some time watching the stars. Spend a night in tents at Bakore.
 
Day 06: Bakore – Dev Ropa. (4200m/14096 ft; 5 to 6 hrs) Approx 8-9 km's
Today we will trek towards our most awaited destination Dev Ropa. We will reach Dev Ropa after three steep climbs and each climb will take an hour to complete. The route goes parallel along to a stream flowing from Dev Ropa. It is an exceptionally sacred place for the locals and is miraculous as the name suggests. The vast fields would surprise one at once located at such height. Once approached have refreshments and explore. Night halt in the tents.      

Day 07: Dev Ropa – Bakore – Bogdi. (3227m/10580ft; 6 – 7hrs) Approx 9 – 10 km's (13050 ft.)
Have your breakfast then start an easy descend to Bogdi campsite. Once reached have your refreshments and relax amidst the pure Nature. Overnight stay in the camp.

Day 08: Bogdi – Witching. (3300m/10820ft.)- Jari/Kasol (4– 5hrs) Approx 7– 9 km's
Today our trek starts with an easy walk, we'll be on foot for approximately four to five hours, crossing picturesque mountain meadows and villages. We will explore the untouched village of Malana including a visit to Malana Dam. After the visit we end our journey with a short drive to Jari/Kasol. Once reached at Jari/ Kasol one is free to leave to their preferred destinations. 
What is included in the tour
Transport required in the trek.
Highly advanced & certified mountaineering guide from Himalaya Destination.
Skilled Guide who has ample knowledge of the route.
Vegetarian meals on the trek (Breakfast/Lunch/Dinner)
Cooks/Helper and other requisite staff.
Porters/mules for carrying common equipments (like rations/tents/utensils)
Equipments – Tents on sharing basis / Sleeping bags / Sleeping Mats.
Basic First aid Kit.
Forest Permits and camping charges.
What is NOT included in the tour
Personal Porters for carrying trekker's backpacks.
Personal trekking equipments – like trekking poles or sleeping bag liners.
Personal insurance or cost of emergency evacuation.
Purchases of personal natures (like mineral water bottles/bottled or canned beverages/chocolates/dry fruits etc)
Food to/from the trail head.