Region - Garhwal Himalayas.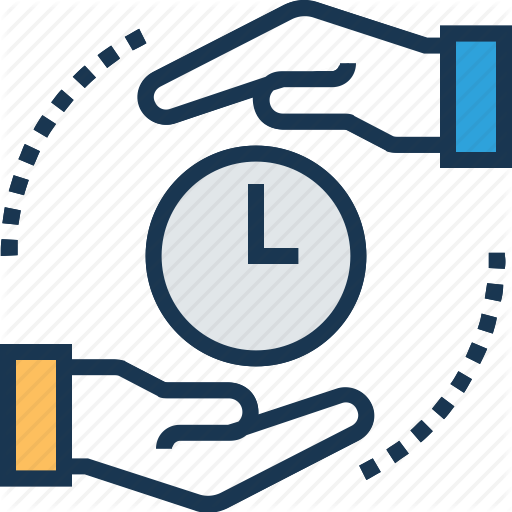 Total Duration - 7 Nights / 8 Days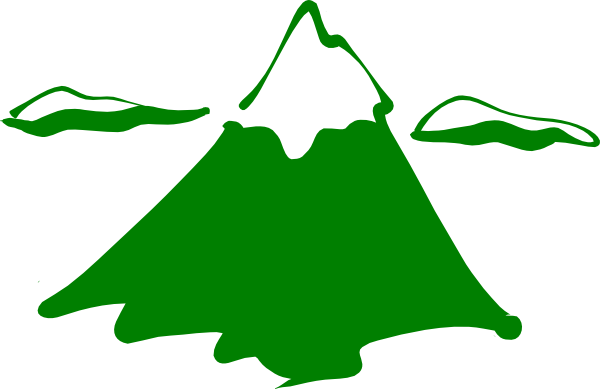 Altitude -  4450 m./14600 ft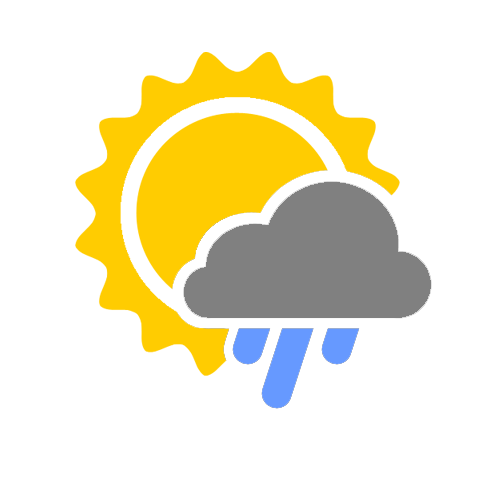 Best Season - May - June & Aug - Oct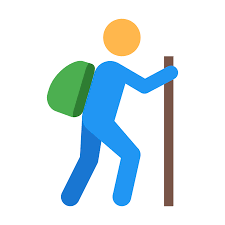 Grade - Easy to Moderate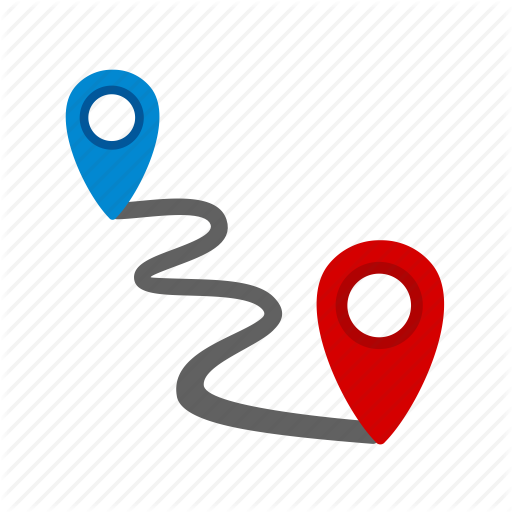 Distance - 46Km

Ganga, often worshipped as Goddess in India, a sign of purity and spirituality serves as a lifeline to millions of Indians who live along its course and depend on it for their daily needs. Gomukh, a place in Gangotri glacier located at an elevation of 3889m is the birth source to river ganga. Witnessing Ganga's birth source has always been a golden opportunity for people and the shine in their eyes while having the dip in the Gomukh is never less than a million dollars. Gomukh means mouth of a cow. Why is this place referred to mouth of a cow, I asked to a pilgrim who was standing next to me looking flawlessly at the people who were in water, The sages called it 'Gomukh', because it probably appeared like a cow's mouth in the past., he added.
The element of trek from Bhojwassa to Gomukh is amazing, the essence of panoramic view of Bhagirathi group of peaks is pure enough to energize one to follow his commitment to Gomukh glacier. I felt it's not just the religious spirit that energizes one after a dip in such chilling water, but also the natural scenic beauty that is responsible for an appraisal to such a wonderful experience!
Gaumukh-Tapovan is a moderate-difficult trek. While the Gangotri-Gaumukh trail is fairly moderate and is often used by pilgrims, the Gaumukh-Tapovan trail demands experience. One who have done a couple of high-altitude treks like Roopkund can opt for it but a beginner must never prefer it.
7 Nights 8 Days
Available on request
Uttarakhand
 Tariff - 12700 /-
(5% GST Applicable)
Includes all cost from Gangotri to Gangotri

 
Pickup - Dehradun
Drop - Dehradun
(Travelling Charges on sharing basis)
Health and Safety
For any Himalayan Trek, Ideal BMI for a trekker should be 18.5 to 24.9
To keep a check of this please calculate BMIhere
Below given Safety checks should be done to get prepared for any Himalayan Trek.

Balance : As well said a balanced mind and body gives out best in every condition and that too works in Himalayan treks as well.
Legs Strength : Body and Legs Strength is required to carry body weight as well as the backpack while trekking in uneven multi terrains. Generally, a good strength on legs works out good in any Trek. One can gain legs strength by doing simple Squats.
Muscle Flexibility : While trekking in Trans Himalayan region with a flexible body one can easily achieve full range of movement and this can be really helpful for trekkers as well as trek leads. A good flexible will be an advantage while walking on trails, climbing and river crossing etc. Flexibility can be achieved by simple stretching, yoga etc.
Cardiovascular Endurance : Cardiovascular endurance is defined as the ability of lungs and heart to transmit oxygen to the body muscles. All Himalayan treks are basically ascending descending the slopes and for this trekkers should be having a good cardiovascular endurance. Anyone planning for a Himalayan trek can attain this capacity by doing any cardio exercise like running, swimming, cycling etc.
Day 1: Dehradun to Gangotri Drive (241 kms/ 8-9 hrs)
Altitude gain from 14,33 ft. to 10,114ft.
241 Km / 8-9-hour drive.
Acclimatization Day at Gangotri, stay at Guest House / Hotel.
Day 1 involves a long drive of 241 Km which usually takes 8-9 hours to reach the destination of the day, Gangotri. This long drive will take you through many famous hill stations of Garhwal Himalaya region. First, very famous hill station along the way after 35 km of the drive is Mussoorie followed by Dhanulti and Chamba. Mussoorie situated at an altitude of 6580 ft. is an ultimate destination to local tourists and tourists across all over India, which offers a complete view of Dehradun Valley along with some good views of Shivalik ranges. There will be a short lunch break at mid-point of Mussoorie to Chamba. After covering 144 km/ 5hours of the journey from Dehradun we will reach Uttarkashi. Uttarkashi district has its own significance as a holy city situated at banks of river Bhagirathi. Riding along the roads beside the holy river and mountains has its own advantage and you will feel lost just in seeing views outside of the window. After 3-4 hours of the journey via the beautiful Harsil valley which is no doubt, famous for its Wilson Apples and Cedar forests we will reach Gangotri in the evening. Gangotri town has its own charm in the evening full of Hindu temples and pilgrims walking along the streets of the river. Today we will halt our journey and take rest in pre-booked guest house/hotels/ homestay.
Day 2: Acclimatisation Day at Gangotri
Altitude 10,114ft.
Visit the Gangotri temple, take a walk to the local market of town.
Acclimatization and preparation before trek start.
Stay at Guest House / Hotel.
Gangotri is located at an approx. height of 10,000 ft. Hence you will need to acclimatize you body accordingly. On Day 2 trekkers can take a stroll on the streets of Gangotri town. Local markets are full of saints, pilgrims and lots of foreigners, one can feel the spiritual vibes of this town mixed with fresh air and fresh water flowing all around you. Gangotri is best place to capture the colourful and live environment through your lenses, while roaming around the you can click as much pictures you want to keep memories alive from this town. One can also notice the presence of a deep gorge by a girder bridge spanning the Bhairon Ghati. Over here, it is believed that Raja Bhagirath used to worship Shiva on a slab of rock "Bhagirath Shila" situated near the temple. Submerged in the river there is a natural Shivling where, according to popular Hindu legend Goddess Ganga descended when Lord Shiva released the mighty river from the locks of his hair. After a full day roaming you can get back to your stay and prepare yourself for next day trekking.
Day 3: Gangotri to Chirbassa
Altitude gain from 10,114 ft. to 11,680 ft.
5 Km Trekking.
3-4 hours of Trekking.
Lunch and Snacks at midpoint.
Accommodation and food in tents.
On Day 3 after having a proper breakfast we will start our trek early morning from Gangotri to Chirbassa campsite. The trail starts from Gangotri bus stand and enters the pine forest. After walking approx. 2 Km you will reach forest check post. As the whole day trail goes through Gangotri National Park hence permits will be checked at check point. After getting permits checked we will start walking alongside the Bhagirathi river. One can easily spot majestic Sudarshan Parbat (21350 ft.) throughout the trail. There will be many waterfall & melting glaciers along the way adding the serenity to the surrounding views. Today?s trail comprises of gradual ascents with easy level of trekking. After 4 hours of trekking trail will pass from a makeshift bridge, cross the bridge and you will find an open valley on your right side. After few minutes of walking we will reach our campsite at Chirbassa. This campsite is one of the most beautiful campsite without any doubt with Bhagirathi river flowing flawlessly on the right side with the view of mighty Baghirathi Sisters [Bhagirathi I, II, III].
Day 4: Chirbassa to Bhojwassa
Altitude gain from 11,680 ft.to 12,441 ft.
8 Km Trekking.
4-5 hours of Trekking.
Lunch and Snacks at midpoint.
Accommodation and food in tents.
Today's trails widen up further taking you closer to Bhagirathi Sisters. The element of further trek to Bhojwassa slowly flattens out and is followed by a sudden dip to reveal Bhojwassa with a small temple and a campsite near the river. After crossing some landslide section which is an easy gradual ascent we will reach Bhojwassa campsite which is the widest section of the valley with Bhagirathi river flowing on the right side. Bhojwassa campsite is the point from where you will get first glimpse of Mt. Shivling. (6543 mt.). You will spot men made settlement on the campsite including police post and igloo shape huts which is a rest house and to stay there forest department permission is required. Bhojwassa campsite is on open campsite far from any tree line which makes the night colder. Enjoy the cold night in your cosy tents under the open sky.
Day 5: Bhojwassa to Tapovan via Gomukh
Altitude gain from 12,441 ft. to 14642 ft.
8 Km Trekking.
7 hours of Trekking.
Lunch and Snacks at midpoint.
Accommodation and food in tents.
After Bhojwassa, proceed to Gaumukh which is located at an elevation of 3890m and then to Tapovan which is located at an elevation of 4463m. Tapovan (a Sanskrit word) comes from the two root words tapas - meaning penance and more generally spiritual practice, and vana, meaning forest or thicket. So, basically Tapovan translates to ?forest of austerities? or spiritual practice. Tapovan is a high-altitude alpine meadow below Mt. Shivling, spread over 2 km in length and situated at an elevation of around 4463m. Trekkers will enjoy the view of Kriti and Meru glaciers, magnificent snow-capped peaks, flora, fauna and the mountain landscape.The trail from Gaumukh to Tapovan is often said to be the most difficult part of the trek. The trail is a combination of hard ice and boulders and can get slippery in certain sections. The climb in trail till the top of Gaumukh glacier is a 100-metre ascent. Gaumukh, the terminus or snout of the Gangotri Glacier, from where Bhagirathi River originates, is one of the primary sources of the Ganges River. Gaumukh is mentioned in the Puranas. It is said that once there was a shepherd boy searching for his lost sheep when he reached near a glacier in Gangotri, the snout of which exactly looked like the mouth of a cow, and thus it got its name 'Gaumukh'. From then many saints, holy travellers, as well as religious people went there to worship the place. After trekking 4.5 kms from Bhojwassa, one reaches Gaumukh, the snout of the Gangotri Glacier. After about 80-100 metres into the climb, look for path from where you can cross Akash Ganga and once, you find it, cross the stream and then take a break. The panoramic views from the Tapovan campsite are always astonishing. Mt Shivling is on the right and to the right of Mt Shivling is the Meru, while, on the left side of Mt. Shivling, a little behind, is Sumeru Parbat.
Day 6: Tapovan to Bhojwassa
Altitude descent from 14,642 ft. to 14,010 ft.
8 Km Trekking.
4-5 hours of Trekking.
Lunch and Snacks at midpoint.
Accommodation and food in tents.
Continuous descent through this section of the trek always produce challenge towards the trekkers. One need to descent back to Gaumukh and then follow the same trail to Bhojwassa. The trail is around 8-9 kms long and may consume 4-5 hours.
Day 7: Bhojwassa to Gangotri
Altitude descend from 12,441 ft. to 14,010 ft.
13 Km Trekking.
5-6 hours of Trekking.
Lunch and Snacks at midpoint.
Accommodation in Guest House / Hotel.
Trek down to Gangotri. Gradual descent makes it a moderate gradient trek. This trek takes far less time than to cover the ascent i.e., from Gangotri to Bhojwassa.
Day 8: Gangotri to Deharadun (241 kms/ 8-9 hrs)
Altitude descend from 3799 ft. to 1220 ft.
241 Km / 8-9-hour drive.
Stay at Guest House / Hotel.
After morning breakfast to be followed is the journey back to Dehradun which takes almost 8-9 hours and you will reach Dehradun by 5 pm.
What is included in the tour
Mountain courses certified and experienced Trek Leader.
Experienced and well behaved staff of guide, cook, helpers, porters and mule staff.
Hygienic, nutritious and tasty food on scheduled time.
Good quality equipments like tent, sleeping bag, gaiters, crampons etc.
Fully equipped medical kit and safety equipments.
All forest permits and camping charges.
What is NOT included in the tour
Personal expenses done by the trekkers while on the trek.
Food items purchased by trekkers during the trek at local canteens or during the drive.
Mules or porters to carry personal luggage.
Anything not mentioned in Inclusions.