Region: Manali, Lahoul Valley, Kargil and Ladakh.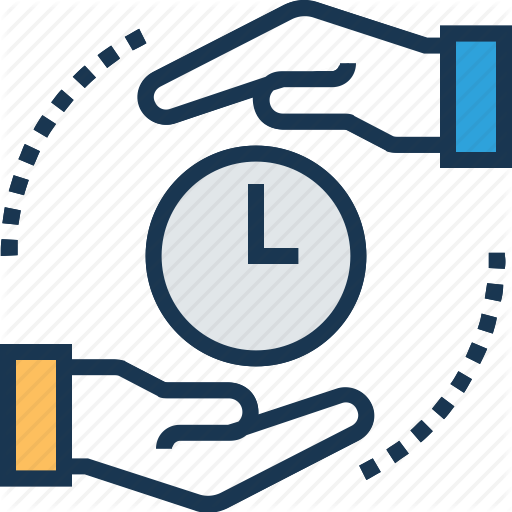 Total Duration – 09 Nights / 10 Days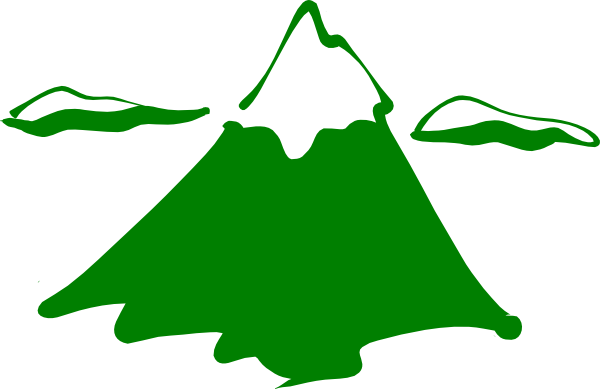 Maximum Altitude – 5500 m/ 18000 ft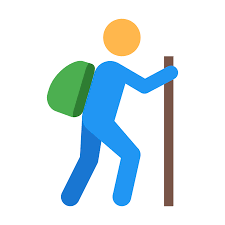 Grade – Extremely Difficult.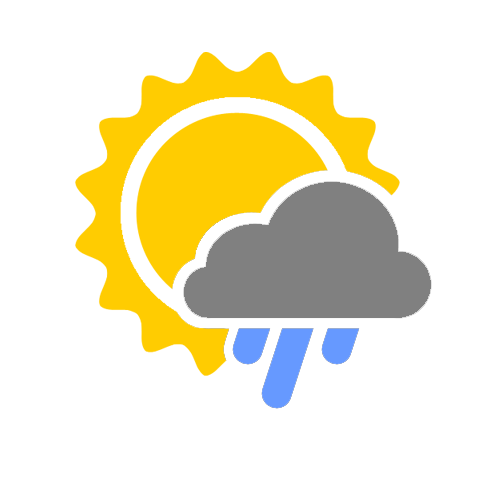 Best Season – Mid June  to September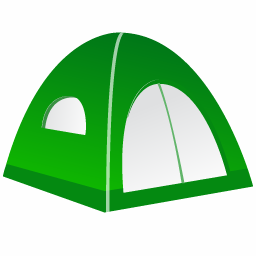 Accommodation – Hotel/Guesthouse; Organized Campsite

  Food – On trek – All meals included
Kang La pass
Kang-la Pass is a high Altitude trekking which is less frequented, magnificent and highly challenging trek from one valley to the other. Kang-la Pass was formally used by the Lahouli peoples to cross into the Zanskar and Ladakh region. So it was discovered as a travel route by the local inhabitants earlier, which later on become the strenuous trekking route for rest of the adventurous world. It is the toughest and the most difficult trek which gives one the lifetime experience reaching at the height of 5,450m. This trek can be categorized into the expedition level too, cause of its day to day covered long distances and the terrain so unpredictable. The geography of the valley is changing very fast in the interiors of the Kang-la glacier. So it is not like normal routine trekking, it demands a great effort though it is not for the neophytes. It consists of the great plains of Than Patan to endless moraines, Glaciers and dangerous crevasses. It is kind of technical in a bit, but the gravity of the trek is so hard. This trek takes one from the lush green valleys of Mayar to arid and deserted valley of Zanskar. This trek is so remote and unexplored that one could see by his own while treading on the route.
The Kang-la Pass trek starts from the little town of Udaipur to the interiors of Mayar Valley. Mayar valley owns an ancient culture, architecture and lifestyle, which is influenced by the Hinduism and Buddhism. This influence of religions can be found all across the valley. Mayar valley is a lush green valley with rich Himalayan flora and fauna. It is ideal place for studying Himalayan herbal plants and fauna. The trekking route at initial is pleasant with flat green lands, which becomes harder as the moraine slants and multiple chilling rivers encounter. The moraines are so vast and endless till the Kang-la Glacier and beyond. Climbing on the long glacier fields amidst the mighty snow capped peaks arouses an amazing feeling of devotion and love to the Nature. The Kang-La Glacier is stretched about 10-13 km on the each side of the pass with dangerous crevasses on the top and below. This part of the trek needs technical assistance by roping up the pack. The Kang-la glacier is melting so fast that the crevasses are getting broader and deeper each year. So all the safety measures are must at some point. After crossing over the pass is the downhill on glacier with crevasses then scree and keeps on slanting till the campsite. Now the trail is again flat but with less vegetation of the Himalayan Herbs such as 'Thyme'. Sun is hard and wind is dry as we enter the Zanskar valley. One might get a chance see the grazing Yaks, Marmots, Musk Deers and Ibexes. This aridness on the trail continues whole in the region. Our last point of this trek is Bardan Gompa., famous for its 180cm. high Mani Prayer Wheel. At Bardan Gompa our treks ends and drive to Leh via Kargil starts. Overall the trek is comprehensive with pleasant memories.       
How To Reach Manali
Distance by road:-
Manali is well connected to Delhi. Take an overnight bus from Delhi and you will reach Manali in 12 ‐ 14 hours(approx 540 KMS). Tickets can be booked online at www.redbus.in or www.hrtc.gov.in Tip : Since Delhi Manali is a long journey most Volvo private buses leave Delhi between 5 pm and 6 pm. The last govt bus leaves at 8.30 pm from ISBT Kashmere Gate. Volvo buses charge between Rs.1,000 to 1,400 per sector from Delhi to Manali and vice versa. Manali to Delhi: Like the onward journey, buses leave from Manali to Delhi between 4 and 5 p.m. Your tentative arrival at Delhi may be anywhere between 6 a.m and 10 a.m. Plan your onward journeys only post noon giving enough buffer for bus delay.
Nearest Railway Station:-
Nearest Railway station is Ambala (350 kms) and Chandigarh (310 kms). Tip: Regular Volvo and Buses are available from Chandigarh to Manali in the evening. Volvo buses charge between Rs.800 to Rs.1,200 per sector from Chandigarh to Manali and vice versa.
Nearest Airport :-
Nearest Airport is Bhuntar is 60 Kms. ​Bhuntar, which is 52 km away from Manali, is the nearest airport. Taxi services are available from Bhuntar to Manali, which costs about Rs.1000‐ Rs.2,000. Bhuntar is well connected to Delhi by air. The airliners that take you to this Airport are Indian Airlines, Kingfisher airlines, MDLR Airlines and Jagson Airlines, operating flights from Delhi and Chandigarh to Kullu.
Things to Pack:-
Trekking Shoes: You need good trekking shoes with good grip & ankle support. Do not carry sport shoes.
Clothing: You need to have warm clothes with three-layer jackets, fleece or down feather jacket. Carry 1 or 2 full sleeves t-shirt. For lowers carry cotton pants suitable for trek. Do no carry jeans or shorts for trekking.
Thermals: Carry top and bottom thermals.
Socks: Carry 2 - 3 pair of sports socks along with woolen socks to be worn at night.
Headlamp/Led Torch are mandatory
Sunglasses: To protect from sunlight in snow you require UV rays protected sunglasses.
Woolen Cap and Gloves are also necessary as the climate will be cold. Carry waterproof gloves as they get wet in snow.
Lunchbox & Water bottle: Every participant should carry lunch box and water bottle of their own.
Raincoat/Ponchos: At high altitudes, snowfall and rain are quite common and it's mandatory to carry a poncho so that one doesn't get wet.
Mandatory Documents:
a)Registration Form
b)Medical Certificate (signed by a registered MBBS doctor)
c)NOC form (by trekker)
9 Nights 10 Days
Available on request
Himachal Pradesh
Tariff :
Fix Departure tariff 35,000/- excluding GST of 5%
Day 1: Report Manali (2050m.)
Day 2: Drive Manali to Udaipur (2,800m)  200km. 6-7 hrs. via Rohtang pass (3,980m)
Day 3: Drive from Udaipur – Khanjer (3,685m.) (30km.) – Gumba Nala (3840m) 6-7 hr trek
Day 4: Gumba Nala -  Phalpu /Alyas (3,985m) 7-8 hr trek
Day 5: Reserve day.
Day 6: Alyas – Camp I (4,390m) 8-10 hr trek
Day 7: Camp I – Camp II Base of Kang-la (4,870m.) 9-10 hr trek
Day 8: Camp II – Kang-la Pass (5,450m.) – Camp III (4,410m.) (The other side of the pass) 10-11 hr trek
Day 9: Camp III – Bardan Gompa (3,670m) 7-8 hr trek
Day 10: Bardan Gompa – Leh via Kargil (250km. Drive)
Detailed Itinerary:
Day 1: Report Manali (2050m/6720ft)
Arrive Manali, remaining documentation, short briefing about the trek and shopping trek related items should be completed at Manali. Spend a night in the pleasant campsite near Manali.
Day 2: Drive Manali to Udaipur (2,800m/9180ft)  200km. 6-7 hrs. via Rohtang pass (3,980m/13050ft)
Today drive about 200km.from Manali to Udaipur via Rohtang Pass(3950m.) Koksar, Sissu, Tandi. The drive will take one to the lush green valleys of Manali to dry and rocky landscape of Lahoul Valley. Following the Chandra river will take us to the confluence at Tandi. Where two grand rivers of Lahoul and Spiti valley called Chandra and Bhaga join each other. From this point and ahead the river is called as 'Chandrabhaga'.  After Tandi we drive for a while then take left to the Pattan Valley. On the way many villages, crop fields and monasteries will pass. Udaipur will be reached by the evening. If time allows pay a visit to the historical Mrikula Devi temple at Udaipur. Night stay will be in the local guest house.
Day 3: Drive from Udaipur – Khanjer (3,685m/12080ft) (30km.) – Gumba Nala (3840m/12590ft) (6-7 hr trek)
Next morning drive to interiors of the Mayar Valley traversing several villages, potato fields Stupas till a small village called Khanjer. Our actual trek starts from Khanjer.  After leaving our conveyance we cross a river then climb through the steep trail passing terraced fields, village houses. The trail ahead is moderate with few ups and downs. As we tread forward the beautiful valley of flowers come to show its colours. Then climb toward a ridge top marked by a Chorten(Stupa) for wonderful views. Rest for couple of minutes then continue walking through huge meadows and cross the rivers on temporary bridges. Our camp will be pitched near a stream amidst mighty peaks and wide valley of Mayar.
Day 4: Gumba Nala -  Phalpu /Alyas (3,985m/13070ft) (7-8 hr.)
This morning we climb through grassy meadows, hop across several streams all along with rewarding views of peaks and glaciers. As we move deeper into the valley, we surely leave the flowery section behind and barren land ready to welcome. The trail between the wide valley, huge meadows and great mountains keep us fascinating all the way. There are many ideal places for camping but we will try to continue as far as we could cover the distance. The campsite at Alyas is a place of halting sheep on the journey in the mountains. At this place one can see stone huts with or without roofs made by the shepherds. Spend the night gazing the stars.  
Day 5: Reserve day
The day will be a rest day for upcoming trekking.
Day 6: Alyas – Camp I (4,390m/14400ft) (8-10 hr.)
Following morning we leave early by crossing freezing streams and start climbing on moraine, which will continue till the next campsite. The day is full of difficulties as the moraines are on the slant. These moraines are at such slope that the boulders are sliding slightly downwards and one has to be careful walking on risky terrain. The trail brings all the hardships in terms of boulders, scree and Glaciers. After a strenuous climb the camping will be done on the Glacier field. At night watching the stars shining in the dark sky will take your breath away.
Day 7: Camp I – Camp II Base of Kang-la (4,870m/15970ft) (9-10hr.)
Start an early move on moraines above the massive glacier field. Soon the moraines will disappear and the glacier field starts. Climb gently on the glacier field that crevasses can be found opened or covered, if covered then take safe route to negotiate it. To avoid any risk, being roped up is very important. The glacier has a gradual increase of gradient and takes way more time than it seems. Climbing hours on the icy field brings us to the camp at immense glacier field below the Kang-la Pass. The pass is clearly visible from this point and we can configure our route for the upcoming climb. The camp II has a very different kind of atmosphere and landscape that makes one to think about the enormity of the Himalayas. The huge snow capped peaks and endless glaciers surrounding the camp makes it perfect site to halt. At night the temperature drops off to –degrees and freezes the area. So sleep well with all your warm clothing's.
Day 8: Camp II – Kang-la Pass (5,450m/17800) – Camp III (4,410m/14460ft) On the other side of the pass (10-11hrs.)
An early start is must to cross over the Kang-la pass to avoid any weather changes at the top, that the weather conditions are unpredictable at such elevation.  Climbing in bad weather will turmoil the trek as the crevasses wait ahead and will be invisible at such situation. So the weather holds a significant role to cross over the pass. The climbing continues on the glacier field with gradual to steep gradient for hours. Multiple crevasses of big or small width and depth start to obstacle the route. The climbing towards pass is a strenuous job which needs enough stamina, endurance and will power to conquer Kang-la. The pack will be roped up while crossing over the crevasses and the Pass. We climb zigzag on way around some crevasses. After hours of tiring climb we reach at the top of the Kang-la at 5,450m. From the pass one can see the route left aback and the astonishing vista of snow capped peaks and glistening Glaciers. Now we descend down along the right side of the valley to the stream below the pass. At this point route is moderate but turns into downhill glacier field with moraines and crevasses above it. Soon some vegetation starts to show up of herbal Himalayan plants. The camp III is achieved by the evening after a long tough day. Camp III is located near Tema river on a small meadow surrounded by the rocky mountains. This place is a decent site to halt a night. Watch colourful sunsets painting the sky and the bright morning light with cool breezes blowing aside.
Day 9: Camp III – Bardan Gompa (3,670m/12040ft) (7-8hr.)
Start following the Tema river through rocks and scree. The day's trek is less difficult than the previous trails. Trailing amidst meadows of wild flowers enchants one in middle of the pure nature. Since entered in the Zanskar valley the landscape gets arid and desolate geographically. This rocky terrain continues till we have a glance of a rough road. We follow a rough road track for 2km. to Bardan Gompa. This monastery is set on the top of riverside cliff and is famous for its 180cm. high mani prayer wheel. We set our camp at Bardan for the night halt.
Day 10: Bardan Gompa – Leh via Kargil (250km.)
Drive to Leh 250km. passing through the Kargil valley. Spend the night at Leh city in a hotel. 
What is included in the tour
Transport required in the trek
Highly advanced & certified mountaineering guide from Himalaya Destination
Skilled Guide who has ample knowledge of the route.
Vegetarian meals on the trek (Breakfast/Lunch/Dinner)
Cooks/Helper and other requisite staff.
Porters/mules for carrying common equipments (like rations/tents/utensils/)
Equipments – Tents on sharing basis / Sleeping bags / Sleeping Mats
Basic First aid Kit.
Forest Permits and camping charges.
What is NOT included in the tour
Personal Porters for carrying trekker's backpacks
Personal trekking equipments – like trekking poles or sleeping bag liners
Personal insurance or cost of emergency evacuation
Purchases of personal natures (like mineral water bottles/bottled or canned beverages/chocolates/dry fruits etc)
Food to/from the trail head.