Region: Uttrakhand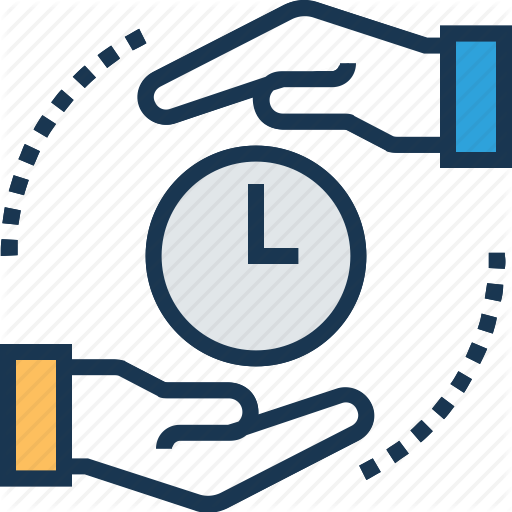 Duration : 7Night / 8Days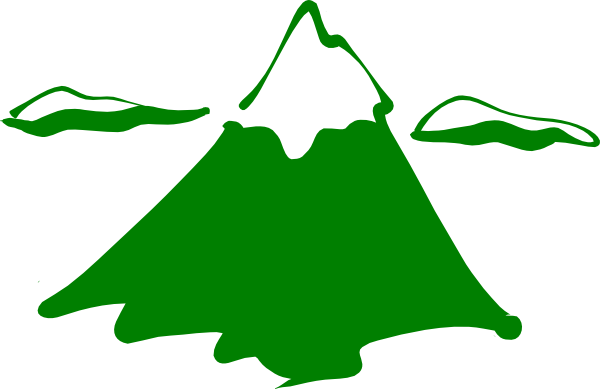 Altitude:15250 ft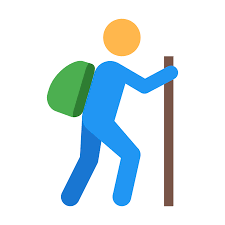 Grade: Difficult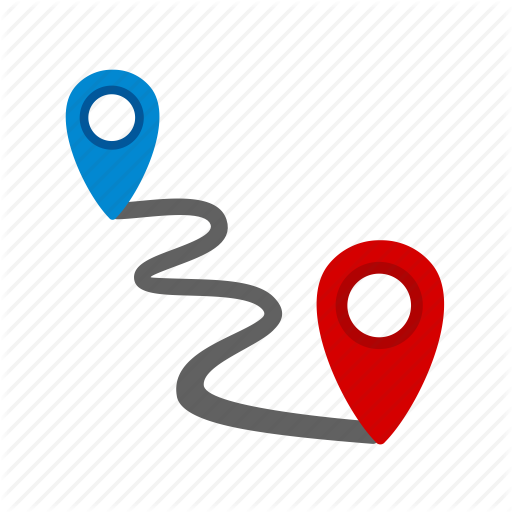 Distance - 52 km

Stretching across the two Himalayan states of India, Rupin pass trek is a high altitude trek that features a brilliant spectacle of natural diversity and the wilderness of nature. This trek is highly popular among the Indian as well as foreign trekkers and those planning this arduous journey this summer season could expect a great expedition ahead. The journey begins from Dhaula in Uttarakhand and concludes at Sangla in Himachal Pradesh and would require you to cross the state border for entering Himachal near Kinnaur.
You will start trekking from greener landscapes and as the journey proceeds, these greener tracts would give way to snow patches, followed by the vast snow fields as you head towards Rupin Pass. The trek would become more and more difficult and the weather equally challenging with every progress that you make. Hence, acclimatization, adequate hydration and snow-trekking tools would always come handy.
The Natural Diversity
About 80% of your journey would be in Himanchal and you would get to know about the diversity as well intermingling of the local cultures of the two states.  Rocks, snow bridges, waterfalls, streams, habitations, forests, religious sites, lofty peaks - its all there for you to explore and admire. While trekking 5-6 hours on an average while advancing 10 kms each day could be severely demanding, the gifts of nature would always be rewarding. With opulence of the Himalayas in full display, the nature teaches us how the travails of life are proportionately rewarded.     
The Scenic Beauty
The Rupin Pass lies at an elevation of about 4600 meters. As the trek begins, you can stop by the temple of Pokhu Devta, revered and worshiped by the people of these hills. The lofty peaks of the Himalayas would offer fabulous scenery and walking through the woods rife with conifers and Rhododendron trees would be a magnificent experience. What makes this trek quite special is the wilderness and extravagance of nature in the form of waterfalls, snow bridges and snow fields. It would an experience of a lifetime to stand on the snow bridge with Rupin flowing down below you after falling from a waterfall in front of you. The gushing waters of this river and its tributaries would mark much of this journey.   
7 Nights 8 Days
Available on request
Uttarakhand
Tariff : 13,800/-
(5% GST Applicable)
Includes all cost from Dhaula to Sangla

Pickup - Dehradun
Drop - Shimla
(Travelling Charges on sharing basis)
 
Level of Difficulty
As for the level of difficulty, the trail  entails  steep climbs at several occasions but the route is also interspersed with easy walks.The trek is ideal not only for those who are fit enough for this task, but also for those looking for a challenging course.You would be crossing bridges, encountering waterfalls, climbing a gully, making your way through forests and trudge on the snowy tracts. At times, there may be no clear-cut tracks which would require you to tread on slippery mud and hard snow. Perhaps the most challenging section is the steep ascent from Upper waterfall to Rati Peri and while passing through the gully at over 15,000 ft.
How to get There
The camp camp for the Rupin Pass Trek would be Dhaula, a small village in Uttarakhand. You may reach there from Dehradun by a 10-11 hours'drive through the hilly tracts. There several trains from New Delhi to Dehradun each day and Nanda Devi Express will land you there early in the morning.
Day 1: Dehradun to Dhaula
Pick up at 6:30 am from Dehradun Railway Station.
Drive to Dhaula (5,500 ft); 10-11 hours.
Accommodation, and food in tents at Dhaula.
Day 1 would involve a 10-11 hour's drive from Dehradun to Dhaula, the base camp for the trek. You can reach Dehradun by boarding an overnight train from New Delhi Railway station. Trains like Nanda Devi Express and Jan Shatabdi ply daily on this route. Transport from Dehradun would be arranged by us at an additional cost and you could expect to reach Dhaula by the evening. Dhaula, at over 5,100 ft, is a small village in Uttarakhand and a night-long rest here would prepare you for the ultimate voyage.
The journey to Dhaula would introduce you to the clean waters of the river Yamuna that flows through the Himalayan ranges. You would also get to see a mythical village that reveres Kaurawas from the Maharbharata. Similarly, the meadows of the valleys garlanded marigold flowers would make for a pleasant sightseeing.
Day 2: Dhaula to Sewa
Altitude gain from 5,500 ft. to 6,300 ft.
11 km Trekking
6 hours of Trekking
Lunch and Snacks at mid point
Accommodation and food in Tents
Day 2 is all about an easy trek that would require you to tread on various topographic features. It would be an 9 kms trail that ends at Sewa, your next camping site. So once you leave the Dhaula village a cattle shelter would fall on your way after which a climb of 200 mts. would take you to relatively level tracks. You'll get to see the Rupin river flowing past as you proceed ahead.
This leg of your journey would take you across apple and apricot trees and offer some mesmerising spectacle of Rupin as it falls from a high cliff. Given the moderate level of trekking, it would be a great pleasure to enjoy the soothing weather and relish some snacks with tea as you approach towards Sewa. You may also stop by the famous Kinnaur Temple at Sewa before you end your day with a night stay at a campsite here. This section of trek takes about six hours and will take you to an altitude at about 6,300 ft.  
Day 3: Sewa to Jhaka
Altitude gain from 6,300 ft. to 8,700 ft. 
9 km Trekking
7 hours of Trekking
Snacks & Lunch at mid point
Accommodation and food in Tents
Given the risks and difficulties involved in the trek from Sewa to Jhaka, you'll need to have some morning warm-up as our trainers would instruct you about the nature of this trail. Some parts of this trek are prone to landslides and the topography varies frequently to check your endurance.
Passing through the potato and barley fields, you'll be entering a thick forest. As you cross this forest, streams of rivulets would require you to hop and walk as you descent down the forest. This would take you to a bridge that roughly marks the border between the two Himalayan states of Himanchal Pradesh and Uttarakhand. Another fifteen minutes of descent and you will reach a riverside at Haldi Khad. From the other end of this river, the trail begins to rise till you reach Gosangu. Dodra village is another half an hour climb from here and you'll luckily get to tread on level tracts which are variably interspersed in this segment of your Rupin Pass Trek.
Taking a road that heads to Kwar, you will come across a wooden and iron bridge. Take any of the left trails from here that connect Jiskun Village. The trail would be quite challenging as it involves narrow tracks on the extreme edge of the cliff. It would be a pleasing sight and at the same time a harrowing thrill as you peep over the edge to watch Rupin taking its course. Jhaka Village, at about 8,700ft, is about an hour's trek from Jiskun. After leaving Jiskun, you would pass through a forest rife with deodar and walnut trees before you reach Jhaka.
Day 4: Jhaka to Saruwas Thatch
Altitude gain from 8,700 ft. to 11,150 ft.
6 km Trekking
5 hours of Trekking
Camp in Udaknal by Lunch
Accommodation and food in Tents
Jhaka Village happens to be the last village of your Rupin Pass trek. So you may spend some time here to admire the classic scenery and replenish your supplies as you proceed further. With last signs of inhabitation, it will be all about nature and its beauty as it unfolds itself while testing your endurance. In this segment of the trek, you will come across several small rivers which are tributaries of Rupin. Nevertheless, the trail is well-defined with changing landscapes make your journey more interesting.
On leaving Jhaka, you enter a splendid fir forest rife with conifers including the golden-leaved maple. With snow now beginning to grace your path, you'll get a snow bridge to cross the Rupin river. The snow bridge will led you to a wooden bridge and from here you stay left to the Rupin and tread on boulders and occasionally get to hop overflowing streams. Some more walk and the trek will take you into a forest with multi-colored Rhododendron trees. From here, it's just a few kilometres for your final stop of the day at Saruwas Thatch. You would unwind yourself at this campsite and also get to see a U-shaped valley with Rupin waterfall at a distant sight.
Day 5: Saruwas Thatch to Dhanderas thatch
Altitude gain from 11,150 ft to 11,700 ft;
5 km Trekking
4 hours of Trekking
Camp in Dhanderas thatch by Lunch
Accommodation and food in Tents
The trail from Saruwas Thatch to Danderas Thatch is almost 5kms and takes 4 hours of adventure-filled journey along snow bridges, gorges, meadows, waterfalls and rugged terrain. The day begins with an even walk on the snow patches as silver birch trees lead you to a dense forest. After ascending through the woods, you'll reach near a U-shaped valley with numerous waterfalls thumping the earth with its gushing waters. You would climb down to this valley while crossing meadows. Lined up next is a snow bridge and a wooden bridge as you take to the left of Rupin to walk over boulders along this river.
Another snow bridge - a mightier one –and an eventual climb would take you past some of the mesmerizing settings of the Himalayas. You would also get a chance to see the alpine topography of Dhauladar Range from here. On reaching Dhanderas, you would be pitching a camp and have a rest for the day.
Day 6: Dhanderas thatch to Upper Waterfall camp or Rati Pheri camp
Altitude gain from 11,700 ft to 13,100 ft;
3 Km Trekking
2 hours of Trekking
Camp in Upper Waterfall camp by Lunch
Accommodation and food in Tents
Day 6 would require you to ascend 1,400 ft and this moderate trek would again feature several numerous rivulets and waterfalls. And given the weather conditions, acclimatisation at Dhanderas Thatch is quite important for one to proceed ahead. So after having your breakfast, you would be climbing to the top of a waterfall for some acclimatisation. The course will also test your skills for trekking on snow so that you be able to avoid any grave error and be able to fend for yourself through this rigorous journey.
En route to the top of the waterfall from its base, you'll also learn to use ice axe, trekking pole and to slide on snow. These snow trekking techniques would come to your rescue when you would be required to cut your way to a vast snow bridge. Standing in the middle of the snow bridge, it would be a spell-binding experience to watch Rupin disappear below your feet after falling down through the waterfall above you. On reaching the top of the waterfall, you will find a wide meadow which will be your campsite for the day. Here you could witness various streams flowing down the alpine mountains merge together to form the river Rupin.
Day 7: Upper Waterfall camp to Ronti Gad, crossing the Rupin pass via Rati Pheri
Altitude gain from 13,100 ft to 15,380 ft
10 km Trekking
10-11 hours of Trekking
Breakfast , Lunch at mid-point
Accommodation and food in Tents
This will the longest and perhaps the most challenging segment of the Rupin Pass trail. From 13,100 ft, you will gain an elevation of 15,400 ft which would be followed by a steep descent to 13,100 feet. As the water sources are limited, it would be important to refill your bottles at Rati Pheri campsite.
From Upper waterfall, it begins with an hour of steep climbing that would lead you to Rati Pheri Campsite. At this site, you would be able to see only the stretches of snow all over the place. It is through these snowy tracts that you would be trekking to reach Rupin Pass gully. But crossing the boundless snow fields with a glimpse of Rupin Pass at a great distance may prove to be quite challenging as well as tantalizing thing to do. Given the absence of well-defined tracks, walking on snow may require you to take due precautions as slips and slides are quite common here. Sense of direction is equally important. From Rupin pass, it would be a gentle walk followed by a climb down to Rukti Gad.
Day 8: Ronti Gad to Sangla
Altitude gain from 13,100 ft  to 8,600 ft;
12 Km Trekking
6 hours of Trekking
Snacks & Lunch at mid-point
Accommodation and food in Guest House
The final day of your trek would be a thorough descent to Sangla that would have you descend from 13,100 ft to 8,600ft in a matter of six hours. This shows how challenging this climbdown may prove to be, especially for your knees and toes. As for the scenery and the natural beauty, you would get to see the views of Kinner Kailash range and Sangla Kanda Lake.
The trail starts with a climb down of about 1,500 ft that takes you to Ronti Gad, a narrow valley. This would be followed by a trek to Rukti Gad. With Rupin Pass now totally out of the views, the sight of Sangla Kanda Lake and Kinner Kailash Range would offer a great spectacle of the Himalayas. You will also get to see the villages surrounding the Lake Sangla Kanda and you may take a halt at any of these villages while you proceed ahead on your trek.
From Sangla Kanda, a number of trails lead to Sangla, the end-point for the Rupin Pass Trail. This would require you to pass through Blue Pines forests where half an hour of sharp descend would be followed by a short climb to take you to Sangla via Baspa Village. Private vehicles ply routinely from Sangla to Shimla which is a little over 7 hours' drive via NH5.  
What is included in the tour
Mountain courses certified and experienced Trek Leader.
Experienced and well behaved staff of guide, cook, helpers, porters and mule staff.
Hygienic, nutritious and tasty food on scheduled time.
Good quality equipments like tent, sleeping bag, gaiters, crampons etc.
Fully equipped medical kit and safety equipments.
All forest permits and camping charges.
What is NOT included in the tour
Personal expenses done by the trekkers while on the trek.
Food items purchased by trekkers during the trek at local canteens or during the drive.
Mules or porters to carry personal luggage.
Anything not mentioned in Inclusions.