Region: Nepal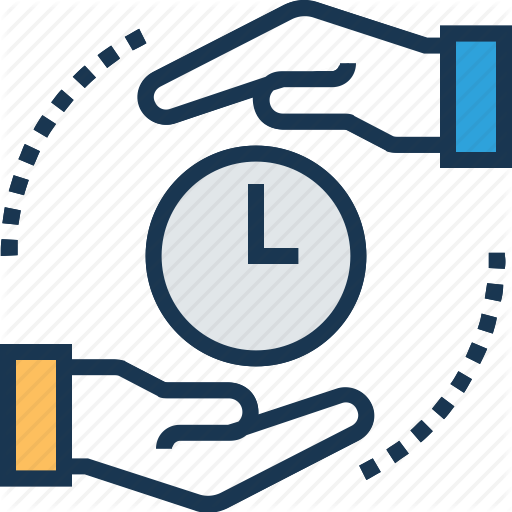 Total Duration – 14 Nights / 15 Days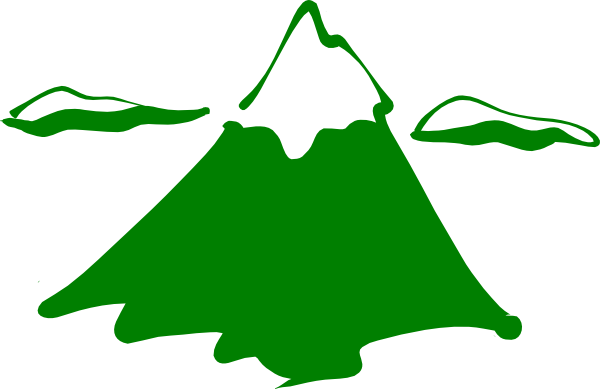 Maximum Altitude – 5440 m/ 17800 ft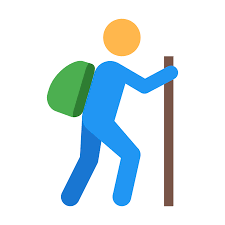 Grade – Challenging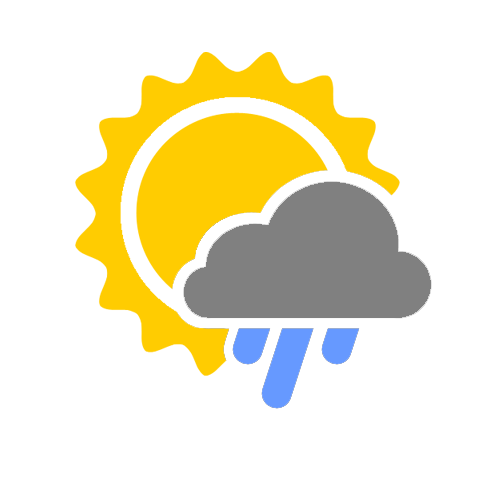 Best Season – February to May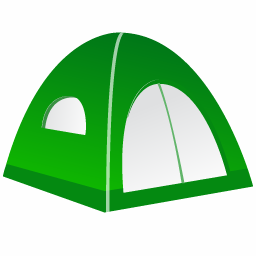 Accommodation – Hotel/Guesthouse; Organized Campsite
14 Nights 15 Days
Available on request
Mount Everest
Tariff:
41,000 /- (FOR 12 to 15 Persons)
Rates are excluding GST of 5%
Departure : April, May, June 2020.
Note that the cost would vary for customized group according to their requirements
---
NOTE: Food during the stay will not be provided.
Porters are available on request which one has to pay separately.
Refreshments during the trek would be provided from us.
Sharing of room or tent would be triple sharing.
Tariff Inclusions
Tentative Schedule:
Day 1: Arrive at Kathmandu.

Upon arrival our representative will meet you and take you to the hotel and issue your first permit. In the evening you can visit the Thamel Street, it is a very popular place. It has lot of restaurants, casinos and plenty of shops to buy trekking gears and accessories.

Day 2: Kathmandu to Lukla (2, 860 m / 9,383 ft, 35 minutes flight), then trek to Phakding (2, 652 m / 8, 700 ft): 3 hours.
After breakfast we will proceed to the Tribhuvan Domestic Airport, Kathmandu. We will take a flight to Lukla. The total flying time is of 35 minutes. The experience of flying in this route will be one of your best. The flight will be passing through valleys and presenting some breathtaking views of the mountain ranges and the Nepali villages atop. Once you arrive in Lukla, our representatives will receive you. Immediately we will start our trekking and trek to Phakding. It is at an altitude level of 2652m. It is a simple trek for 3 hours. The trail will pass via many small villages and green mountains. Overnight stay in a Tea House / Mountain Lodge.

Day 3: Phakding to Namche Bazaar (3, 440 m / 11, 286 ft): 6-7 hours.

Today we will trek for Namche Bazaar. Namche is at an altitude level of 3, 440m. The route is surrounded by huge green mountain ranges. The Dudh Koshi river flows along the side till Namche. We will stop at Monjo for the lunch, as that is the last point to get food before Namche. The route between Monjo and Namche is a gradually inclining trail amidst thick green forest. You will be able to get a glimpse of Everest and Lhotse just before Namche, though not very clear. Total trekking will be 6 to 7 hours with moderate difficulty level and a portion after Monjo will be strenuous. Overnight stay in a Tea House / Mountain Lodge.

Day 4: Acclimatization at Namche, Short Hiking.

This is a day for acclimatization and we will be resting in Namche Bazaar. It is a place that has everything one can wish for. Coffee shops, Bars, Restaurants and many more things to do. You can go to the Namche museum, this a little above Namche Bazaar, just about 20 minutes trek. You can get a clear view of Everest and Lhotse from this place. You can visit the Namche Bazaar (Market) and Namche Monastery. Overnight stay in a Tea House / Mountain Lodge.

Day 5: Namche to Tengboche (3, 860 m / 12, 664 ft) : 6-7 hours.

Tengboche is a small valley at an altitude level of 3, 860m. It is one of the most beautiful places of our entire trekking route. The Tengboche Monastery is a famous and beautiful place, worth visiting. The trek time will be about 6 - 7 hours with moderate difficulty level. Overnight stay in a Tea House / Mountain Lodge.
Day 6: Tengboche to Dingboche (4,410 m / 14, 468 ft) : 5 – 6 hours

Today we will start our trek and go towards the Pangboche village; we will get some nice views of Mount Ama Dablam. We are likely to have our lunch at Pangboche. We will then trek towards Pheriche and proceed to the Imja Valley. We will be able to see the Lobuche River and will pass through it and take steep hike to Dingboche. The trek will be about 5 to 6 hours while it will be moderate for most part, there will be about 2 steep inclines. Overnight stay in a Tea House / Mountain Lodge.

Day 7: Acclimatization day at Dingboche.

Today will be an acclimatization day. We can take a small hike to get a view of worlds three top mountain peaks, Mount Lhotse, Mount Makalu and Mount Cho Yu. Besides these, you will see plenty of peaks and mountain ranges. Overnight stay in a Tea House / Mountain Lodge.

Day 8: Dingboche to Dughla/Thukla (4,620 m / 15, 157 ft) : 3 hours.

Today's trek to Dughla (4, 620m) will be our shortest trek in this trip. The distance between Dingboche and Dughla is less in comparison to rest of the days. The flat trail till Dughla will offer some of the best views of this trekking expedition. On our right, we can see a magnificent view of mount Pumori (7, 138m) and a glacial lake. We will cross the Dhudkoshi River just before our Tea House; in fact the source of this river is just 1KM from this place. You can see the wall of Khumbu glacier from this place. Overnight in a Tea House / Mountain Lodge.

Day 9: Dhugla/Thukla to Lobuche (4,940 m / 16, 207 ft) : 3.5 hours.

Today we will start our trekking towards Lobuche which is situated beside the Khumbu glacier. Initial part of the trek will be tough as we will hike to Dughla Pass/ Thukla Pass. It is a short and steep hike from Dhughla/Thukla. The pass is full of mountaineers' memorials. You can find many famous mountaineers memorials who lost their lives in different expeditions. We usually spend some time at the pass and then proceed to Lobuche. Dhugla / Thukla Pass to Lobuche trail is almost flat. Overnight in a Tea House / Mountain Lodge.

Day 10: Lobuche to Gorakshep (5, 164 m / 16, 942 ft) and visit Everest Base Camp (5,364 m / 17,598 ft): 7 – 8 hours.
Today's trekking trail will have a lot of ups and downs till Gorakshep. Most of the ups and down trails are on the Khumbu glacier moraines. Once we reach Gorakshep, we will have a light lunch and proceed to Everest Base Camp, which is situated at the beginning of the Khumbu glacier. The trail goes along side of the Khumbu glacier. You will get to sight some extra ordinary views of Mt. Pumori on your right and Mt. Nuptse on your left. The Khumbu icefall is clearly visible from base camp. This portion of the trek brings us up-close to these gigantic mountains and it feels like heaven. We need to hike on the Khumbu glacier for a small distance to reach at Everest Base Camp. It is situated on the glacier close to Khumbu ice fall which is very clearly visible. We will spend some time at the base camp and return to Gorakshep on the same trail. Overnight in a Tea House / Mountain Lodge.

Day 11: Hike to Kala Patthar (5, 644 m / 18, 519 ft) and trek down to Pheriche ( 4, 371 m / 14, 340 ft) : 7 – 8 hours. Today we will start our trek early in the morning to Kala Patthar. The hike to the summit of Kala Patthar is one of the most difficult and yet rewarding part of this trekking expedition of yours. You will be able to see the most beautiful and gigantic view of Mount Everest. After the Kala Pathar hike, you will discover why Everest is the highest peak on our planet. In fact Kala Patthar is the only place from where you can get views of almost the entire high peak mountains of the Khumbu Range. It will take about 3 hours to reach Kala Patthar from Gorakshep. We can't spend much time on the top as it's a windy place. After Kala Patthar it will be all descending from now on and the trek becomes very simple, though you have to be careful about the decline. We will need another 4 hours to reach Pheriche. It is a flat valley on the bank of Dhudhkoshi River. Overnight in a Tea House / Mountain Lodge. 
Day 12: Pheriche to Namche Bazaar.
Today's trek will be a moderate trek till Namche Bazaar. We have a little hike before Tengboche and after Phungi Thanga.
Day 13: Namche Bazaar to Lukla.
Today is the last day of our trekking in Khumbu. The trek is of moderate difficulty level as we return to Lukla on the very same trail. The last hike to Lukla will appear endless as we will be in a hurry to reach Lukla, however the trail is not tough at all.
Day 14: Lukla to Kathmandu
Today we will proceed to the Airport and catch our flight to Kathmandu and enjoy the valley views throughout the 35 minutes flying time. This is a complete leisure day and overnight stay at hotel.
Day 15: Departure
Please check out by 12 noon to catch your flight. We will drop you at the Airport.
What is included in the tour
Local transport during Trek
Highly Advanced and qualified Guide from Himalaya Destinations
11 Nights of Stay in Tea House or Mountain Lodge.
2 Nights Guest house stay in Kathmandu
Domestic airport transfers for Lukla.
Domestic flights (Kathmandu- Lukla -Kathmandu)
Trekking permit for Sagarmatha National Park Permit and TIMS
Basic First aid Kit with portal oxygen.
Khumbu Region entry permit (For Booking done after 1st February)
All government and local taxes. and other permission charges as required.
Please Note: For single trekker we provide porter cum guide.
Porter to carry upto 10 kg of weight per person
Sharing of room or tent would be triple sharing.
2 Nights Guest house stay in Kathmandu
What is NOT included in the tour
GST 5%.
Personal trekking equipments – like trekking poles or sleeping bag liners.
Personal insurance or cost of emergency evacuation
Purchases of personal natures (like mineral water bottles/bottled or canned beverages/chocolates/dry fruits etc)
Food during the trek.
Camp Cleaning charges. 200(per person) (Charges according to the cleanliness maintained.)