Region – Kullu and Spiti Valley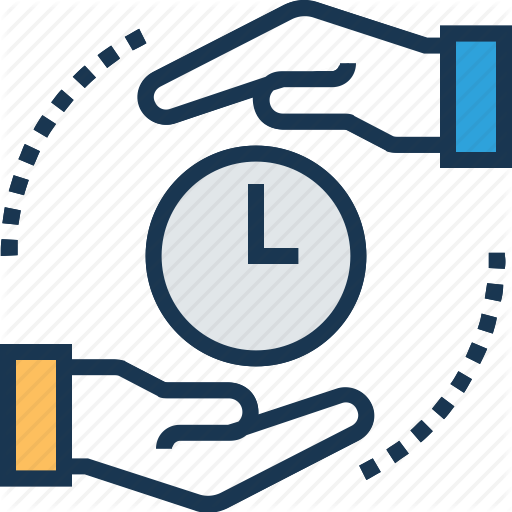 Total Duration – 3 Nights / 4 Days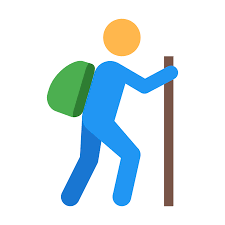 Grade – Moderately difficult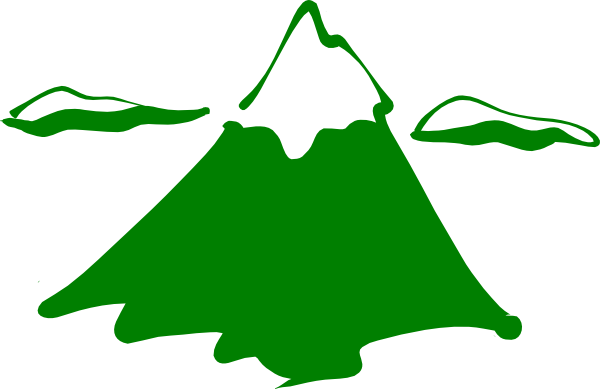 Maximum Altitude – 4227 m/ 14600 ft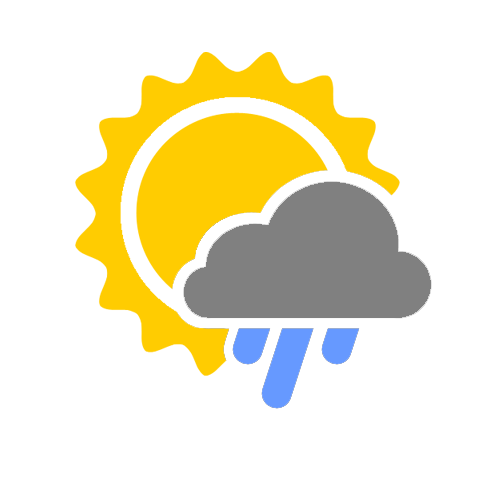 Best Season – Mid June to October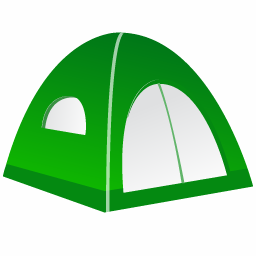 Accommodation – Hotel/Guesthouse; Organized Campsite

  Food – On trek – All meals included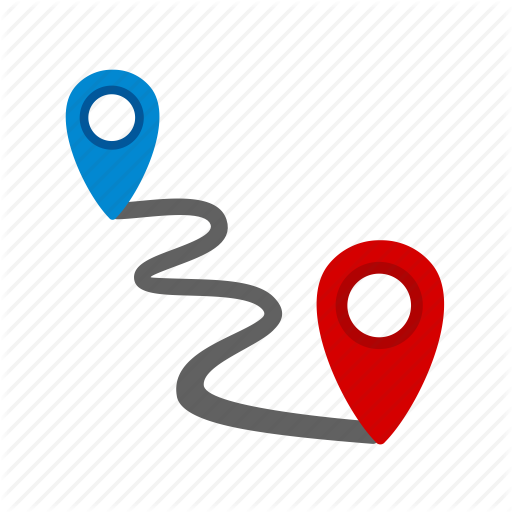 Distance – 45 KM.
---
Hampta Pass Trek
Hampta is the eastern most pass on the Pir Panjal range which divides the valleys of Lahoul, Spiti and Kullu. This trek route is the shortest line between the Chandra and Beas rivers, and it was the favored route to approach the correlated valleys even before the road over the Rohtang Pass was constructed. Hampta Pass trek is surrounded by magnificent Himalayan peaks, Deo Tibba, Indra Asan and Indra Kila. Hampta Pass is a popular destination for trekkers & campers accessible on foot from Sethan about 3/4 days. This is one of the most beautiful and feasible trek for all trekkers which leads through the alpine meadows of flowers, Conifer forests, oak, Rhododendron trees to the harshest places at the top with freezing wind blowing fiercely. On the Hampta pass at 4227 m. one can comprehend the aridness and ruthless weather conditions faced to conquer the Pass. The trek is done from the month of May end to October.
First reach Manali, drive to Prini. Trek starts through Prini village, ascending to Jobdi nala via taxi. The road offers extensive view of the Kullu valley. Easy walk of two hour to the campsite just after the road head. The trail begins by flat from Jobri nala to Chhika walking through the forest of Mapple, Silver Fir, Pine and Oak, paved by the grass and stone and fields of the wild flowers. One can have à cup of tea in a small teahouse on the way, which will refresh you. A gentle ascending walk of an hour ends at the first days camp site- Chhika(3500m.). A pleasant meadow between high bluffs, just above the tree line: common to see a couple of Gujjar encampments there. Stay at beautiful campsite in Chhika. As we start on the following day, after an hour we once have to cross the river than hiking through zigzag uphill on snow and moraines brings you to the Balu ka Gera camp site after full day trek. Balu ka ghera offers magnificent evening and twilight views that one cannot forget. High altitude valley often have great lights in the evening and mornings. Next day the trail begins to ascend towards the mighty Hampta pass from Balu ka Gera. As we go higher to 4000m. the oxygen level starts to decrease and weather can cause any situation. The trail comes steep incline till the pass on ice, snow, along glacial lakes and rocky valley. After the incline and reaching over the Hampta pass (4227m.), one can enjoy the view of magnificent Himalayan peaks, Deo Tibba, Indra Asan, Indra Kila. The view of the north Lahoul and Spiti is Amazing. 2000 feet straight below is the Hampta stream, emerging from the Hampta glacier to the east and flowing north wards to the Chandra valley. After spending quality time at the pass we climb back via same route to the campsite at Balu ka Gera. As we reach the camp one can have a hot cup of tea at his lounge. We will halt a night in the tents at Balu Ka gera. Next morning wake up early and have breakfast, then start trekking down towards road head. We will trek the same route via Juara Nala, Chhika and then by vehicle till Manali. as approached at Manali one can leave to their preferred destinations. 
How To Reach
Distance by road:-
Manali is well connected to Delhi. Take an overnight bus from Delhi and you will reach Manali in 12 ‐ 14 hours(approx 540 KMS). Tickets can be booked online at www.redbus.in or www.hrtc.gov.in Tip : Since Delhi Manali is a long journey most Volvo private buses leave Delhi between 5 pm and 6 pm. The last govt bus leaves at 8.30 pm from ISBT Kashmere Gate. Volvo buses charge between Rs.1,000 to 1,400 per sector from Delhi to Manali and vice versa. Manali to Delhi: Like the onward journey, buses leave from Manali to Delhi between 4 and 5 p.m. Your tentative arrival at Delhi may be anywhere between 6 a.m and 10 a.m. Plan your onward journeys only post noon giving enough buffer for bus delay.
Nearest Railway Station:-
Nearest Railway station is Ambala (350 kms) and Chandigarh (310 kms). Tip: Regular Volvo and Buses are available from Chandigarh to Manali in the evening. Volvo buses charge between Rs.800 to Rs.1,200 per sector from Chandigarh to Manali and vice versa.
Nearest Airport :-
Nearest Airport is Bhuntar, which is 52 km away from Manali, is the nearest airport. Taxi services are available from Bhuntar to Manali, which costs about Rs.1000 ‐ Rs.2,000. Bhuntar is well connected to Delhi by air. Check the operating flights to Kullu as due to weather conditions flights gets cancelled.
Thing To Pack:-
Trekking Shoes: You need good trekking shoes with good grip & ankle support. Do not carry sport shoes.
Clothing: You need to have warm clothes with three-layer jackets, fleece or down feather jacket. Carry 1 or 2 full sleeves t-shirt. For lowers carry cotton pants suitable for trek. Do no carry jeans or shorts for trekking.
Thermals: Carry top and bottom thermals.
Socks: Carry 2 - 3 pair of sports socks along with woollen socks to be worn at night.
Headlamp/Led Torch are mandatory
Sunglasses: To protect from sunlight in snow you require UV rays protected sunglasses.
Woollen Cap and Gloves are also necessary as the climate will be cold. Carry waterproof gloves as they get wet in snow.
Lunchbox & Water bottle: Every participant should carry lunch box and water bottle of their own.
Raincoat/Ponchos: At high altitudes, snowfall and rain are quite common and it's mandatory to carry a poncho so that one doesn't get wet.
Mandatory Documents:
a)Registration Form
b)Medical Certificate (signed by a registered MBBS doctor)
c)NOC form (by trekker)
3 Nights 4 Days
Available on request
Himachal Pradesh
Fix Departure tariff 7,000/- excluding GST of 5%
Rates are excluding GST of 5%
Note that the cost would vary for customized group according to their requirements
Trek Line Up:
Day 1:  Drive from Manali (2050m.) - Jobri (9,800ft.) and trek to Chhika (10,100 ft).
Day 2: Trek from Chhika to Balu ka Gera (5 hrs easy ascent)
Day 3:  Trek from Balu ka Gera to Hampta Pass (14,100 ft) Pass and Return.
Day 4 : Trek from Balu Ka Gera to Jobri and drive back to Manali
Detailed Itinerary:
Day 1:  Drive from Manali (2050m.) - Jobri (9,800ft.) and trek to Chhika (10,100 ft).
Manali serves as the basecamp for various trek and Hampta Pass is one of them. We will meet at Manali Bus stand on Mall Road and then drive to Jobri via Allain Duhangan Power Project road which takes around 1 hour to reach the starting point of the trek Jobri. There is a small shop where you can have quick refreshment after quick briefing session and round of introduction we start the trek towards Chikka our first campsite on Hampta Pass Circular Trek. Chhika is a beautiful campsite beside the Rani River in the open Valley with great views. Overnight camp at Chhika.
Day 2: Trek from Chhika to Balu ka Gera (5 hrs easy ascent)
We will start our day with morning exercise and healthy breakfast today we will be trekking from Chikka Camping to Balu Ka Gera. After 3 hours of gradual ascent you reach Juara Nala which is fun part of Hampta Pass trek where you experience the thrill of river crossing. After thrilling river crossing we enjoy the spectacular views of Indrasan Peak and valley down below.
Day 3:  Trek from Balu ka Gera to Hampta Pass (14,100 ft) Pass and Return .
After river crossing today is the most spectacular part of the Hampta Pass Circular trek as we start our day early. We will only carry the necessary stuff in a small daypack like Jackets, Packed Lunch, Poncho & Water Bottle. After trekking for around an hour you reach upper Balu ka gera from where the ascent to Hampta Pass Summit starts. Depending upon the snow condition you might have to wear your crampons. This entire route of Hampta Pass trek in June is covered under snow and you have to be very careful while trekking in snow. It will take around 4 to 5 hours to reach Hampta Pass Summit after spending some time we return back to our camp as weather can turn bad anytime at those altitudes.
Day 4 : Trek from Balu Ka Gera to Jobri and drive back to Manali
Today is all downhill trek following the same Hampta Pass Circular trek river crossing at Juara Nala then Chhika and finally our trek starting and ending Point at Jobri where our vehicles will be waiting for us to drive back to Manali. Our Hampta Pass Circular Trek comes to an end with beautiful mosaic of memories.
.  
---
What is included in the tour
Accommodation in tents which is on sharing basis. Separate for male and female. For twin sharing extra charges will be applicable.

Transport required in the trek by  local bus/local transport.

Highly advanced & certified mountaineering guide from Himalaya Destination

Skilled Guide who has ample knowledge of the route.

Cloak room to keep extra luggage.

Vegetarian meals on the trek (Breakfast/Lunch/Dinner). We provide nutritious veg/jain food on all days of the trek.

Cooks/Helper and other requisite staff.

Porters/mules for carrying common equipment (like rations/tents/utensils/)

High quality tents and sleeping bags in all the camps. Sleeping bags can withstand temperature as low as -10 ºC.

First aid kit, oxygen cylinders, oximeter, medicines etc. will be with guide/trek leader and at camp site as well to deal with emergencies

All trekking, Forest Permits and camping charges are included.
What is NOT included in the tour
GST 5%

Personal Porters for carrying trekker's backpacks

Personal insurance or cost of emergency evacuation

Purchases of personal natures (like mineral water bottles/bottled or canned everages/chocolates/dry fruits etc.)

Food to/from the trail head and at the 1st basecamp.