Region - Garhwal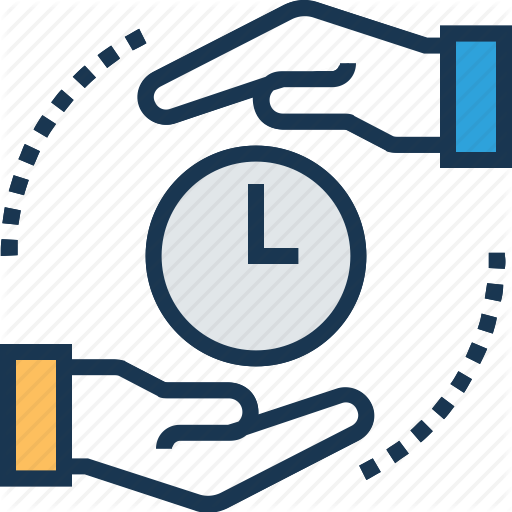 Duration:  6 Nights / 7 days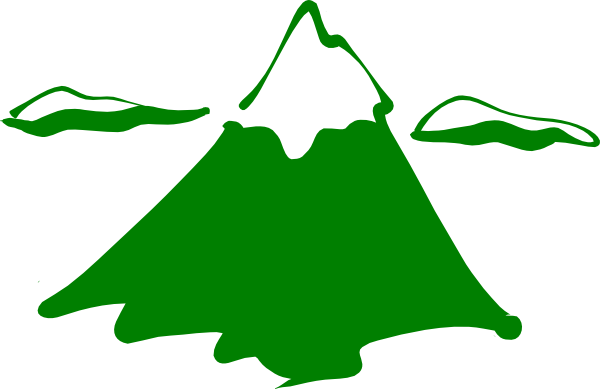 Altitude:  3560 m/11700 ft.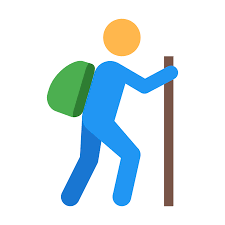 Grade: Moderate to Difficult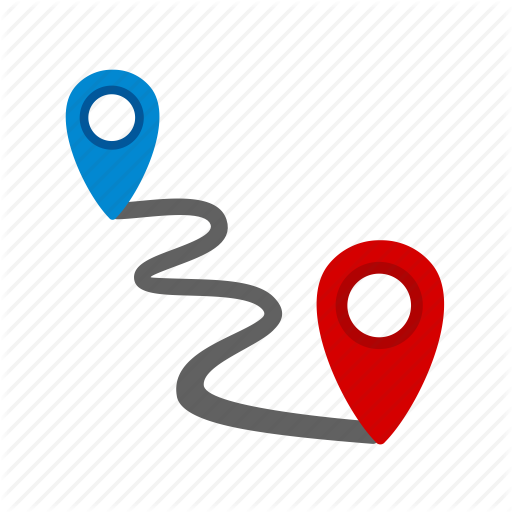 Distance: 47Km.
The mountains of Garhwal come with dramatic formations and diverse geographic regions. Streams of crystal-clear rivers formed by the melting of glaciers, lush green meadows, hamlets, pine forests and rugged terrain form the varied topography of this region. But it is perhaps the mythological aspect of the Har Ki Doon trek that makes this onerous journey more special. It would be a heavenly experience to trek along the 'Valley of Gods', and follow the track once beaten by Pandavas on their way to the heavens. So how closer you come to heavens is quite impossible to say, but the panorama of the gorgeous settings amid the snow-clad peaks would be no less than a divine experience.
About Har Ki Doon
Har ki Doon is a cradle-shaped valley in the Garhwal region of the Himalayas. The valley is clad with snow from October through March and one would hardly find anything other than alpine vegetation growing in this region. Since this course is comparatively less vigorous, it would be a great way to begin your trekking experience with Har ki Doon trek this season. The extravagance of nature in the form of a rich variety of flora and fauna is worth capturing and a high definition camera would always come handy for this purpose.
Getting There
The best way to reach Dehradun is by taking an overnight train or a deluxe bus from New Delhi. The way from Dehradun to Sankri is about 210 km and takes around 11 hrs of journey. This journey would take you through Mussoorie, a scintillating hill station. It would take about 12 hours to reach Sankri and you may relax here to brace yourself for the main trek that begins the next day. At Sankri, a village of around 250 houses, you'd find local people and trekkers preparing themselves at the base camp.
The Legend
As the age-old story goes, the Pandavas from the Mahabharata once took this route on their way to heaven through Swargarohini, a masiff of four peaks, three of which are clearly visible from several points along your route. It is from here that it derives its title, ' the Valley of Gods'.
The Trek
Har Ki Doon offers the right course for an ideal trek. Many reckon this 7 day trek as the simplest one for the first time trekkers. The trekking phase begins from Takula, which is about 12 kms away from Sankri, the beginning point. An expansive meadow, Takula would sway your imagination amid the pastures that are filled with wild, fragrant flowers that may stimulate you for the exhilarating trek. Trekking from Takula to Har ki Doon via Osla would is the most serious part of your journey. The gifts of nature that await you all along your journey are equally sensual.
Views
The entire route would have some mesmerizing views for the trekkers to behold. The distinct spectacle of Swargarohini and Bandarpunch massifs is like having a firsthand experience of the wrath of nature where wilderness becomes synonymous with beauty. You would be able to see the I, II and III peaks of Swargarohini massif while its fourth would lay hidden. Similarly, Bandarpunch has three peaks with its Kalanag or Black peak standing at an imposing height of 6,387m. Apart from these peaks, there are forests and meadows interspersed with inhabited areas where you may get to know about local cultures.
Facilities
It would be important to acquaint yourself about the basic facilities that you may need for this trek. These include hygienic food, camping, transport and porters who could carry your luggage. On our part, we would be scheduling your travel as per your budget and requirements. A team of highly trained people would be there to assist as well as guide you through your way. And before you are set on the trekking segment of this journey, they would brief you on do's and don't so that you may fend for yourself in case of an emergency.
6 Nights 7 Days
Available on request
Uttarakhand
 Tariff -  8700 /-
(5% GST Applicable)
Includes all cost from Sankri to Sankri
 
Pickup - Dehradun
Drop - Dehradun
(Travelling Charges on sharing basis)
Health and Safety
For any Himalayan Trek, Ideal BMI for a trekker should be 18.5 to 24.9
To keep a check of this please calculate BMI here
Below given Safety checks should be done to get prepared for any Himalayan Trek.

Balance : As well said a balanced mind and body gives out best in every condition and that too works in Himalayan treks as well.
Legs Strength : Body and Legs Strength is required to carry body weight as well as the backpack while trekking in uneven multi terrains. Generally, a good strength on legs works out good in any Trek. One can gain legs strength by doing simple Squats.
Muscle Flexibility : While trekking in Trans Himalayan region with a flexible body one can easily achieve full range of movement and this can be really helpful for trekkers as well as trek leads. A good flexible will be an advantage while walking on trails, climbing and river crossing etc. Flexibility can be achieved by simple stretching, yoga etc.
Cardiovascular Endurance : Cardiovascular endurance is defined as the ability of lungs and heart to transmit oxygen to the body muscles. All Himalayan treks are basically ascending descending the slopes and for this trekkers should be having a good cardiovascular endurance. Anyone planning for a Himalayan trek can attain this capacity by doing any cardio exercise like running, swimming, cycling etc.
Itinerary
Day 1: Drive to Sankri from Dehradun
Hire a shared cab or bus from Dehradun
210 Km Journey
10-11 hours drive along the mountains to Sankri.
Accommodation, and food in Guest House in Sankri Village.
Day one is all about a hill drive along the mountains of the Himalayas. These are several modes of transport for reaching Dehradun from New Delhi. Running seven days a week, Nanda Devi Express leaves New Delhi railway station just before midnight and arrives at Dehradun at about 6 in the morning. This overnight journey would be quite comfortable as compared to a bus ride. To reach Sankri - the base camp - before dusk is quite important so that you may have ample time to relax and prepare yourself for the trek. So if you board a local cab at 7 am in the morning, you could expect to reach Sankri anytime between 6-7 in the evening. En route, you would pass local settlements at Nainbagh, Naugaon, Purola and Mori Naitwar.
It would be important to equip yourself as per the requirements. The essentials include a pair of trek pants, basic medications, sunglasses, cap, woolen clothes, etc.(download checklist for trek essentials item from the section below). On reaching Sankri, a village at about 1950 meters, you could unwind yourself and leave extra luggage at the base camp here before you begin the main journey from the next day. Glance past the ridges along this village to get some spellbinding distant views of the peaks of Swargarohini.
Day 2: Drive to Taluka from Sankri and trek to Chilurgad
6,397 ft to 8,645 ft.
12 Km Drive and 10 Km Trek
7 to 8 Hours duration.
Camping in Chilurgad by 3 PM.
Accommodation and food in Tents.
The second day of the trek involves a 12 km drive to Taluka followed by a 10km trek to Chilurgad. The initial phase begins with an hour-long drive to Taluka. Since the route happens to be landslide prone, it may remain closed during rainy season. So you may opt for a trail that takes you past about a little less than a dozen mountain curves. You would come across streams of clear water bouncing down the hills and wildflowers, bamboo and deodar trees gracing your way. Taluka is an inhabited village with concrete houses and a government guest house.
If weather permits, you could better drive to Taluka so that there would be ample time for the 13 km trek to Puani Garaat. After an initial trek to a valley along River Supin, you follow a path that would be interspersed with forests and bridges. Another hour of the trek and you reach a bridge on a tributary of Supin river. You?ll find a camping ground as you cross this bridge. After some more climbing, walking and crossing a few more bridges, you?d reach Gangaad, a hamlet with few inhabitants. Green vegetation, wild orchids and majestic views of the impressive peaks would highlight, and at the same time, soothe this arduous trek.
Day 3: Trek from Chilurgad to Simantra
8,645 ft to 8,986 ft.
9 Km Trek.
5 to 6 Hours duration.
Camping in Simantra by lunch.
Accommodation and food in Tents.
The first leg of this day begins with a short trek along the river that takes you to Osla, a small village. At about 8500 ft, this village has a temple dedicated to Lord Shiva. You may have a short stop here in this village as you proceed further. As you begin your trek, you would find steep terrain as well as level grounds. You would have to cross two streams, with the second one having a wooden bridge for trekkers to walk over it. Subsequently, as you proceed ahead of a mountain bend, a series of grasslands would follow. Some of these have been used for cultivation at some point in time. With incline increasing gradually, you would find several boulders and tracts of grass.
After crossing two more meadows, just below the valley over Supin, you?ll find a wooden bridge that leads you to the grasslands of Dev Thach, Bali Pass, and Ruinsara Taal. But on your trek to Har Ki Doon, you need not take this route. Walking past the wheat fields, you move to the inhabited areas as your trail ascends over the confluence of Ruinsara and Supin. Now in this section of your Har ki Doon trek, you?ll find areas providing some of the majestic views of Kalanag and Bandarpoonch mountain peaks. By the evening, you would reach your campsite Simantra at about 8950 ft.
Day 4: Trek from Simantra to Har Ki Dun and return
8,986 ft to 11,760 ft.
5 Km Trek and exploring around to Har ki Dun and 5km back to Simantra
Jaundar Glacier or Maninda Taal are within reach treks from Har Ki Dun .
6-7 Hours duration.
Camping in Simantra.
Accommodation and food in Tents.
Jaundhar Glacier or Maninda Taal are within reach treks from Har Ki Dun. 6-7 Hours duration. Camping in Simantra. Accommodation and food in Tents. The journey from Simantra is 5kms where you?d gain an elevation of over 2,500ft. On your right, you come across the pastures of Dev Thach, just where the two rivers meet. From this point, the valley bifurcates into two with Bali pass on the right and Har ki Doon to your left. On your way to the camping site, you could now have a glance at the peak of Har ki Doon. The grasslands and pine forests would give way to a small waterfall, and from this point onwards, a steep climbing for minutes would lead you to level land, with patches of snow becoming more and more prominent all along your path.
Some more climbing would take you to a forest stretch with a gradual incline. Along the way, you?ll find some forest guest house huts just above a small ridge. Once you reach Har ki Doon after crossing a wooden bridge, you?d see the valley dividing into two by a rivulet. The one to the left would lead you to Jaundhar Glacier, in case you decide to undertake this arduous trek. On your way, the scenic beauty of the Himalayas will keep charging you for this literally uphill task. This would include the proximate views of Swargarohini peaks and Jaundhar Glacier. Explore Har ki Dun for an hour depends upon the time you are reaching there and then return back to Simantra campsite.
Day 5: Trek from Simantra to Chilurgad
11,760 ft to 8,280 ft.
9 Km Trek.
5 to 6 Hours duration
Camping in Chilurgad by 3 PM.
Accommodation and food in Tents.
Beginning from Simantra camp, this downhill trek would involve descending about 3500 ft in 6-7 hrs. So better start early in the day as this 9km expedition would require you to take several stops. The mesmerizing beauty of the Himalayas would always be encouraging and you would find several vantage points to capture the eternal charm of the snow-clad peaks. The path to Chilurgad would pass through Kalkatiyadhar and Osla.
Day 6: Trek from Chiluragad to Taluka and drive to Sankri
8,280 ft to Taluka at 8690 ft and Sankri at 6,400 ft.
10 Km Trek, 12 Km Drive.
10 Hours duration
Stay in Sankri.
Accommodation in Guesthouse as per the availability.
This section of your journey involves a 10 km downhill trek to Taluka followed by a 12 km drive to Sankri. As you climb down the mountains, you would find many bridges and level grounds to cross. Given the less strenuous affair as compared to the uphill trek, you would have a great deal of time and energy to admire the natural diversity in the form of various types of trees, birds, shrubs and other creatures. On your drive back to Sankri, you are well bound to be consumed by the exhaustion of this expedition. So have a rest soon as you reach there to rejuvenate yourself for the last leg of your journey.
Day 7: Drive from Sankri To Dehradun
210 Kms, 10 to 11 hours Drive.
Try to leave early from Sankri to reach Dehradun on time.
Hire a shared cab,public transport from Sankri to Dehradun.Bus will start early at around 7 a.m and board around 7 p.m at Dehradun. Transportation is low on Sankri. We preffered for cab booking while book trek with us, and come with your booked seats and enjoy the rest travel.
What is included in the tour
Mountain courses certified and experienced Trek Leader.
Experienced and well behaved staff of guide, cook, helpers, porters and mule staff.
Hygienic, nutritious and tasty food on scheduled time.
Good quality equipments like tent, sleeping bag, gaiters, crampons etc.
Fully equipped medical kit and safety equipments.
All forest permits and camping charges.
What is NOT included in the tour
Personal expenses done by the trekkers while on the trek.
Food items purchased by trekkers during the trek at local canteens or during the drive.
Mules or porters to carry personal luggage.
Anything not mentioned in Inclusions.