Region - Garhwal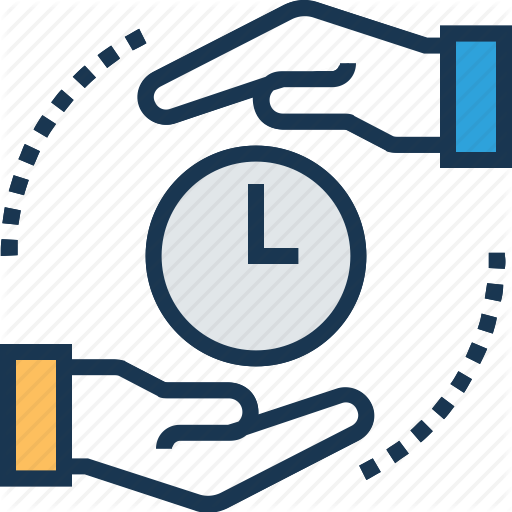 Duration - 5Nights / 6Days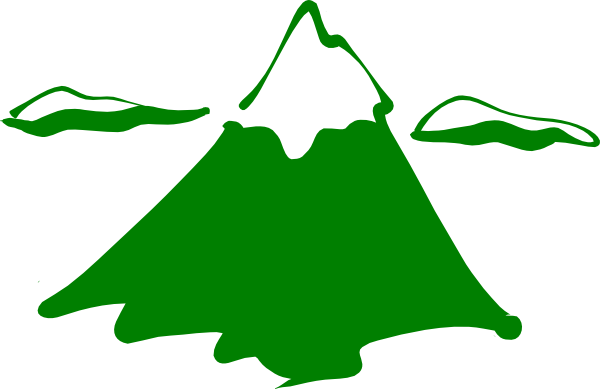 Altitude - 12500 ft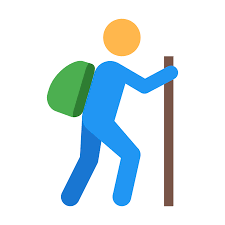 Grade - Moderate to Difficult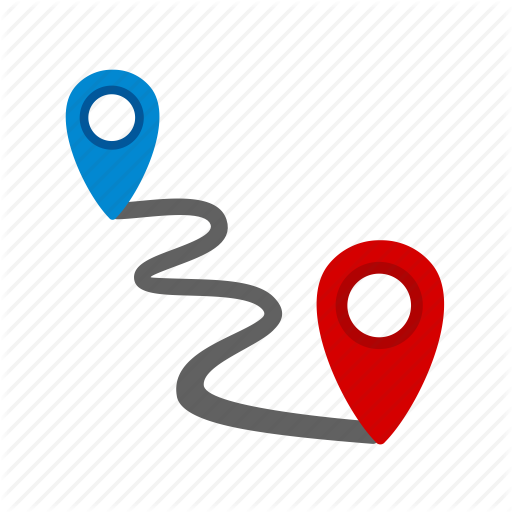 Distance - 20 km

Kedarkantha Trek is one classic gem of winter treks in Garhwal Himalayas that never stops to attract trekkers with mesmerising views along the climb up to its summit point, lying at the altitude of 12,500 feet. Kedarkantha has been all time favourite trek of many travel enthusiastic and trekkers as this trek takes hardly 6 days round trip from Delhi and almost demands no prior experience of trekking, those who are willing to explore this trek. It takes you far away from the hush of city air into the remote villages of Garhwal in just one night and next day you find yourself in towns of Garhwal Region awkwardly peaceful, unspoilt with time, surrounded by panoramic view of high snow capped peaks. This trek is easily accessible any time of the year and gives trekkers a different serene experience in different seasons. In winters this treks achieves its spectacular beauty, for what it is famous for. The trek passes through the Govind national park and gives you ample time to soak in the vast beauty of this reserved area. This trek starts with narrow trails starting from Sankri and entering into dense forest meadows which sometimes gives you ghetto feelings. Going further and crossing broad Oak tree forest it leaves you out to moor area of forest near to a glacial mountain lake "JUDA KA TALAB" situated at the altitude of 9,220 feet, surrounded by giants pine and oak trees standing tall in so organised way that it makes it prettiest camping site. Next camping site of Kedarkantha Base Camp is just situated at a very gentle slope giving you a perfect sunrise and sunset view along with giant peaks rising just in front of your campsite. After base camp towards the summit, it's just a roller coaster ride for trekkers as the trail start to elevate quickly and partially visible grasslands and forest starts turning into a white blanket of snow covered highlands in every direction. At the end the summit leaves you at the highest point of rocky snow covered summit from where trekkers are rewarded with astonishing 360 degree bird'seye views of DhaulaDhar ranges and peaks like the Swargarohini and Banderpooch.
5 Nights 6 Days
Available on request
Uttarakhand
Tariff -  7,499 /- Dehradun to Dehradun
 (5% GST Applicable)
Pickup - Dehradun
Drop - Dehradun

Health and Safety
For any Himalayan Trek, Ideal BMI for a trekker should be 18.5 to 24.9
To keep a check of this please calculate BMI here
Below given Safety checks should be done to get prepared for any Himalayan Trek.

Balance : As well said a balanced mind and body gives out best in every condition and that too works in Himalayan treks as well.
Legs Strength : Body and Legs Strength is required to carry body weight as well as the backpack while trekking in uneven multi terrains. Generally, a good strength on legs works out good in any Trek. One can gain legs strength by doing simple Squats.
Muscle Flexibility : While trekking in Trans Himalayan region with a flexible body one can easily achieve full range of movement and this can be really helpful for trekkers as well as trek leads. A good flexible will be an advantage while walking on trails, climbing and river crossing etc. Flexibility can be achieved by simple stretching, yoga etc.
Cardiovascular Endurance : Cardiovascular endurance is defined as the ability of lungs and heart to transmit oxygen to the body muscles. All Himalayan treks are basically ascending descending the slopes and for this trekkers should be having a good cardiovascular endurance. Anyone planning for a Himalayan trek can attain this capacity by doing any cardio exercise like running, swimming, cycling etc.
Day 1: Arrival at Sankri From Dehradun
Early start from Dehradun.
Altitude 6,400 feet.
210 km drive
10 hours of Travelling, Expected arrival time at Sankri – 5:00 pm.
Accommodation and food in Guest House.
The drive from Dehradun to Sankri is an enchanting hill drive of 10-11 hour stretching over approx 210 Km ride via Musoorie, Damta, Naugaon, Purola, Mori and Naitwar. A pick up will be arranged at Dehradun and the pick-up points and timmings will be coordinated by email prior your bookings of the trek. The booking exclude the lunch for the day and the transportation from Dehradun to Sankri. And from Sankri, we will be taking care of your fooding and lodging.
Day 2: Start from Sankri to Juda ka Talab
Altitude Gain From 6,400 feet to 9,100 feet.
4 kms Trekking
5 hours of Trekking
Camping at Juda Ka Talab
Accommodation & Food in tents.
Your second day will start with chilled morning, locals doing their daily works, mules passing by and lots Himalayan Bhutia dogs trying to get friendly with you. Post breakfast trek starts from the local Sankri road entering into the local trails and then dissolving into the forest of broad leaves trees. The path goes through Saud village and which is a gentle climb. A lot of locals mostly women and children will be seen on the way carrying wood and dried leaves for their cattle. Walking trails of this day will be steep sometimes and sometimes it will be levelled grounds with green and dense forests running along with you. End of the day we will be setting our campsites which is located near to Juda Ka Talab and is a closed camping site surrounded by tall pine and oak trees and mountain slopes. We will be reaching the campsites by afternoon and stay in camps enjoying the serenity scattered around this place with evening sunset and glittering sunrise in the morning.
Day 3: Juda ka Talab to Kedarkantha Base Camp
Altitude Gain From 9,100 feet to 11,250 feet.
4 kms Trekking
2.5 hours of Trekking
Camping at Kedarkantha Base Camp
Accommodation & Food in tents.
We start post breakfast from JUDA KA TALAB and trek through the pine and oak trees to reach the open highlands below the summit. As you move forward into forest suddenly at the end forest trails you start to see a wide meadow stretching in front of mighty Dhauladhar Ranges. This camping site has excellent picturesque views and is the main highlight of the trek. There are green pastures nearby and the views towards Himachal which are are unending. You can roam around this place easily and can soak all the fresh tidings of nature's gift .We camp here for the night.
Day 4: Kedarkantha base to Kedarkantha peak then descend to Hargaon
Altitude gain from 11,250 feet to 12,500 feet, then descend to 8,900 feet
6 kms Trekking
7 hours of Trekking
Reach the summit and then return to the base camp for lunch.
After lunch, descend down to Hargaon.
Reach Hargaon by evening.
Accommodation & Food in tents.
It's a long day today as we are climbing on steep slopes from the west ridge of the mountain and then after reaching the summit, we return back to the basecamp and post lunch we wiil move to Hargaon campsite. We will start early in the morning post breakfast and try to reach the top of the ridge by noon. As we move forward slowly dense forest trails surrounding by Pine trees start to disappear slowly. It's a rigorous and tiring uphill climb of over 2 hours but the scenic views around you will keep your adrenaline rush high just to know how's the view from the top. At some point of this walk you will be awestruck by the 360-degree view and once everyone reaches the top, believe us its a win -win situation for everyone. Panoramic views of mighty Himalayas range mixed with dark blue and white clouds scattered like a painting sketched by nature just for you. After spending some time on the top we head back to our campsite, have lunch at a middle point of downwards at the basecamp and head towards Hargaon. Stay for the night will be in tents.
Day 5: Hargaon camp to Sankri
Altitude: 8,900 feet to 6,400 feet.
6 kms trek, approx 4 hours
Descend 2500 feet through dense pine forests.
Today we will be heading towards Sankri from where it all started approximately 6 kms long trail counting about 4 hours. After breakfast, we will descend through a more marked well paved route, laden with stones. A trail further the trail leads to a ridge from where you get a splendid view of Har ki Dun valley. And by evening reach Sankri. Small hand made goods, wooden toys and wooden home décor items can be bought here . Local delicacies can be tasted here for a memorabe experience. Overnight stay at the hotel
Day 6: Sankri to Dehradun
210 km drive, approx 10 hours.
Travel Back From Sankri to Dehradun
You will be dropped at Dehradun station in a pre-booked vehicle or cab.
We will be arranging a vehicle for your drop to Dehradun.
What is included in the tour
Mountain courses certified and experienced Trek Leader.
Experienced and well behaved staff of guide, cook, helpers, porters and mule staff.
Hygienic, nutritious and tasty food on scheduled time.
Good quality equipments like tent, sleeping bag, gaiters, crampons etc.
Fully equipped medical kit and safety equipments.
All forest permits and camping charges.
The travelling charges from Dehradun to Sankri and Sankri to Dehradun is on sharing basis and is included in the pricing mentioned on website.
What is NOT included in the tour
Personal expenses done by the trekkers while on the trek.
Food items purchased by trekkers during the trek at local canteens or during the drive.
Mules or porters to carry personal luggage.
Anything not mentioned in Inclusions.