Region: Leh Laddakh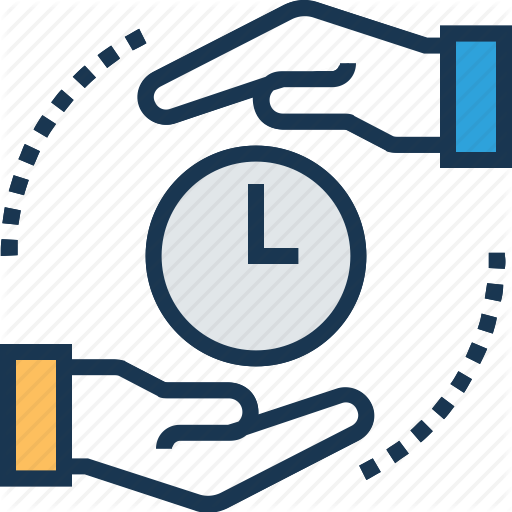 Total Duration – 6 Nights / 7 Days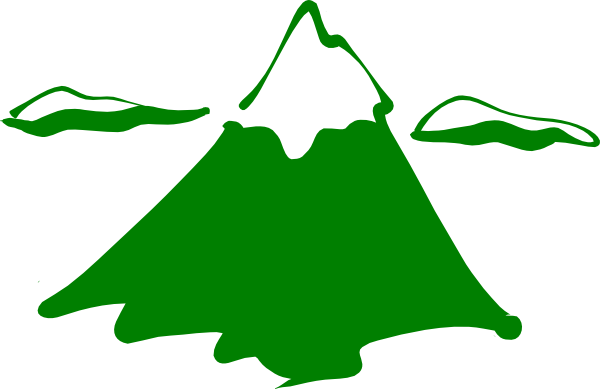 Maximum Altitude – 5100 m/ 17000 ft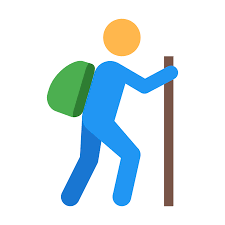 Grade – Moderate.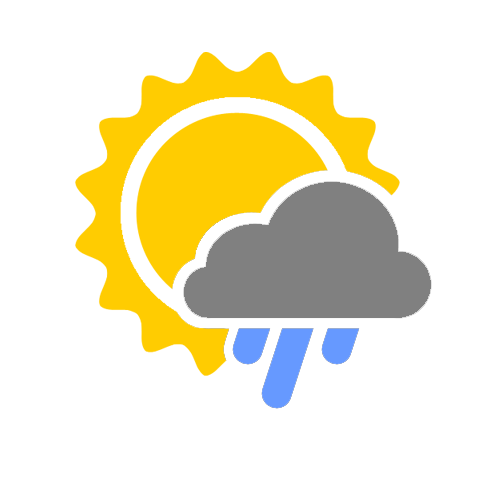 Best Season – May  to October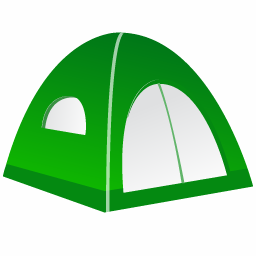 Accommodation – Hotel/Guesthouse; Organized Campsite

 Food – On trek – All meals included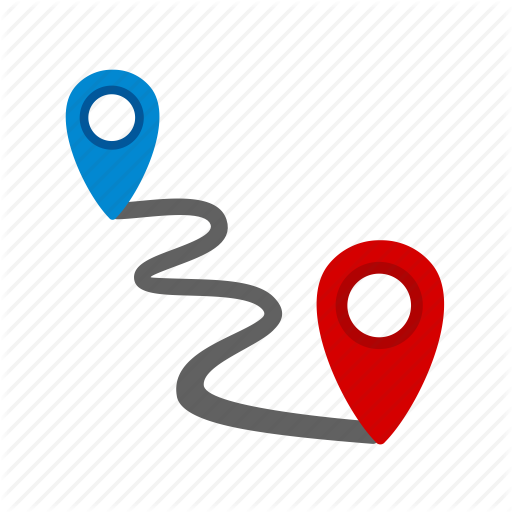 Distance – 64 KM.
Markha Valley Trek
Markha Valley trek is a wonderful introductory trip to the remote and magical Buddhist kingdom of Ladakh. The trek takes one into the most hinterlands of cold deserts of India. Markha valley trek is also called as the 'Tea house Trek'. These tea houses will keep popping up on the trek and will help rejuvenate the strength of a tired trekker by taking a sip of hot cup of tea.  This superb trek takes one through the deserts of Markha and Indus with numerous streams en route.  It is a journey to the land of fluttering flags, Stupas, Mane wheels and unusual gullies. There are 2 prime high passes Ganda La and Kongmaru La to cross which offer a distant view of Zanskar range. Trek goes through the Hemis National park where one can see the rich treasured fauna, mountain sheep, rabbits and snow Leopard. The trek begins at Stok, passes through beautiful mountain villages; colorful Buddhist monasteries, and the high altitude pastures of Nimaling (home to the legendary snow leopard and Himalayan blue sheep) – from which the views of the Kanz Yatze Peak are magnificent. It is a non repetitive trailing into the insight of Ladakh concealing the incredible beauties behind the spectacular mountain ranges. It is a moderate trek with few sheer climbs which can be done by anyone.   
Things to Pack: 
Rucksack, cotton clothes, good trekking shoes, a warm jacket,warmer, woollen or monkey cap covering head and ears, UV rays protected sunglasses, raincoat, extra socks, water bottle, torch, cold cream, sunscreen, toilet soap, towel, walking Stick and medicines that you usually use.
How to Reach LEH modest
Flight is easiest mode of transport. Delhi is center destination. From Delhi there are flights till Leh which fly once daily. Jet Airways, Air India & Go Air offers flight services between New Delhi & Leh.
It is very much preferred to make your bookings well in advance as there are surge in pricing after a period of time. Due to snow-capped mountains it's highly impossible to take road transport. So much preferred is flight.
6 Nights 7 Days
Available on request
Jammu and Kashmir
Tariff:
Fix Departure tariff 17,999/- excluding GST of 5%
Tariff For Customized Group Per Person
17,999/- (above 15 Participant)
20,500/- (11 – 15 Participants)
22,000/- (8 – 10 Participants)
27,500/- (4 – 7 Participants)
35,000/- (2 – 3 Participants)
Departure Dates:-
9th June, 11th August,13th September, 14th October  2019
Trek Line up: 
Day 1: Arrival at Leh. (3500m/11480ft) 
Day 2: Leh - Chilling (3195m/10480ft.) - Skiu (3366m/11040ft.)  (6-7hr.)
Day 3: Skiu - Markha (3760m/12330ft.) (5-7hr.)
Day 4:  Markha - Hankar (4030m/13220ft.) (4-5hr.)
Day 5: Hankar - Tachungtse (4376m/14350ft.) - Nimaling (4841m/15880ft.) (5-7hr.)
Day 6: Nimaling - Chogdo (3905m/12800ft.) - Leh (3500m/11480ft.)
Day 7: Depart Leh.
Detailed Itinerary:
Day 1: Arrival at Leh. (3500m/11480ft.) 
Reporting – Acclimatization – Orientation & Briefing of the trek – Trek Preparation & window shopping
(Sufficient time would be given for visiting market and nearby places)
Meet at Leh and check into the hotel. This day is reserved for relaxation and acclimatization as it is vital for a healthy trip ahead. Today, you will be reaching Leh. All of a sudden when you take in the cool dry air of Ladakh, your body won't conform to the new changed environment, that too in only couple of hours ! We will be meeting in the afternoon for briefing and orientation. 
Overnight will be spent in hotel.
Day 2: Leh - Chilling (3195m/10480ft.) - Skiu (3366m/11040ft.)  (6-7hr.)
Today we start early morning to drive till Chilling. The bridge to cross the river is broken by the recent flood and hence you get to cross the river in an interesting rope trolley. I bet if have not done it before, adventure begins right away!
All your trek stuffs and equipment are transferred in the similar fashion. Once you cross the river, the horses are loaded and then we are set to start our trek to Markha Valley. Today, we camp at Skiu. A 3 - 4 hour easy trek on flat trail with occasional short ascends and descends.
The trek route is very interesting and the landscape is very fascinating and unique. Sudden appearance of few green patches on the otherwise barren, creamy mountain adds a unique contrast to the scenery. Sightings of wild animals and locals settlings enhance the delight of the day. Our campsite is defined and we after some 2-3 hours reach our campsite.
Day 3: Skiu - Markha (3760m/12330ft.) (5-7hr.)
Waking up to a wonderful morning in Skiu, today we trek to the village of Markha. An easy trek with almost a flat walks on most part of the trail, with occasional short ascents and descends like yesterday's. You will be having 5 - 6 hrs of walking today.
The views throughout are breathtaking. Watch out for the different and unique rockscapes and structures of the mountains formed by wind and water erosion. With our previous experiences, we tried to tickle our imagination with the illusions created by these unique structures and strongly supported our conclusions of what they looked like -  'trunks of elephant', 'doorway to a very old tomb', 'dinosaurs', etc. It's an interesting game to play which keeps us engaged with the mountains continuously and it goes unrealized when we reach our campsite.
Markha is a very beautiful campsite. The campsite is designated on a flat meadow with a stream flowing by. Do take time out in the evening to visit an old monastery nearby.
Day 4:  Markha - Hankar (4030m/13220ft.) (4-5hr.)
The trek to Hankar from Markha is a short one, and we have kept it so to enable you to spend some good time in this prosperous valley of Greens with snow covered peak of Kang Yatse hovering over it from the top. You will be having 4 - 5 hrs of trek for today.
Its just an beautiful place to be in, and just passing by will not do justice to it. Spend a night here, talk to the local herders and farmers. Know more about them. All of these makes your journey memorable, not just the photos.
Day 5: Hankar - Tachungtse (4376m/14350ft.) - Nimaling (4841m/15880ft.) (5-7hr.)
After spending a peaceful night in the village of Hankar, today we will head to the high altitude pasture land of Nimaling. The terrain changes immediately after crossing Hankar with no mentionable greens to be seen further en route. The route is jaw-dropping with unique structures of the mountains and the rocks. Here its very easy to spot blue sheep and ibex, snow leopards too !!
A walk of some 2 - 3 hours brings us to small grassy plains which is the designated campsite of Thochungtse. After taking some rest here, we head towards Nimaling. We will be having 5 - 6 hrs of trek today.
After crossing Tachungtse, we climb a mountain hump straight ahead of us. At that altitude, it does take some time, but once done, enjoy up-close views of Kang Yatse. A huge massif overwhelms us with its presence. We reach a small lake where we rest and watch the reflection of Kang Yatse on the water surface. It's from here, the route splits and one goes to Kang Yatse base camp and the other one descends to Nimaling - a vast plateau encircled by tall mountains all over.
Day 6: Nimaling - Chogdo (3905m/12800ft.) - Leh (3500m/11480ft.)
Today you will be walking towards Chogdo from Nimaling. The walk is of 4 - 5 hrs. Then you drive back to Leh. Overnight stay in hotel at Leh.
Day 7: Depart Leh
Today, you will be leaving Leh and flying to your destination. 
What is included in the tour
Transport required in the trek.
Highly advanced & certified mountaineering guide from Himalaya Destination.
Skilled Guide who has ample knowledge of the route.
Vegetarian meals on the trek (Breakfast/Lunch/Dinner)
Cooks/Helper and other requisite staff.
Porters/mules for carrying common equipments (like rations/tents/utensils)
Equipments – Tents on sharing basis / Sleeping bags / Sleeping Mats or guest house.
Basic First aid Kit.
Forest Permits and camping charges.
What is NOT included in the tour
Personal Porters for carrying trekker's backpacks.
Personal trekking equipments – like trekking poles or sleeping bag liners.
Personal insurance or cost of emergency evacuation.
Purchases of personal natures (like mineral water bottles/bottled or canned beverages/chocolates/dry fruits etc)
Food to/from the trail head.
Food in hotel/guesthouse won't be included i.e for 1st and last day.