Region – Parvati and Spiti Valley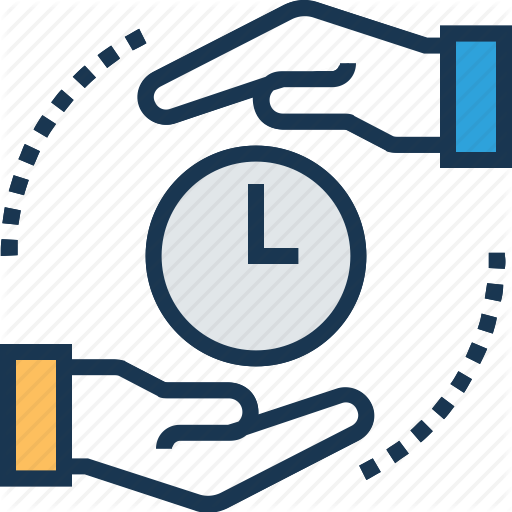 Total Duration – 10 Nights / 11 Days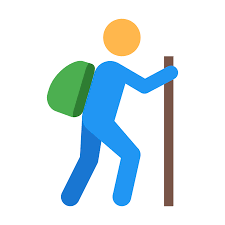 Grade – Extremely Difficult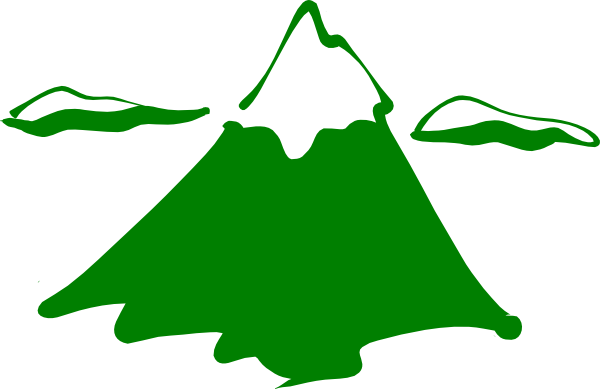 Maximum Altitude – 5319 m/ 17451 ft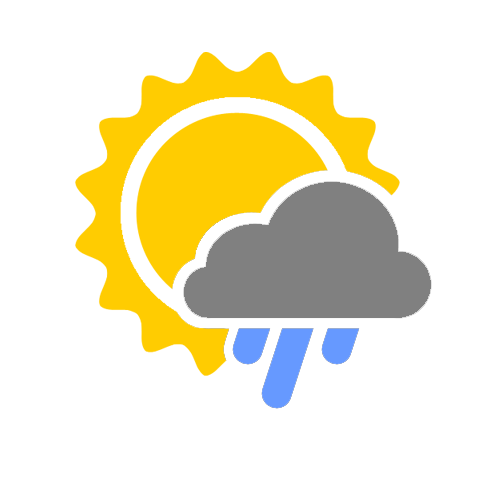 Best Season – Mid June to October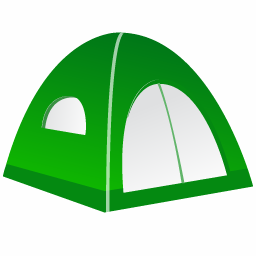 Accommodation – Hotel/Guesthouse; Organized Campsite

 Food – On trek – All meals included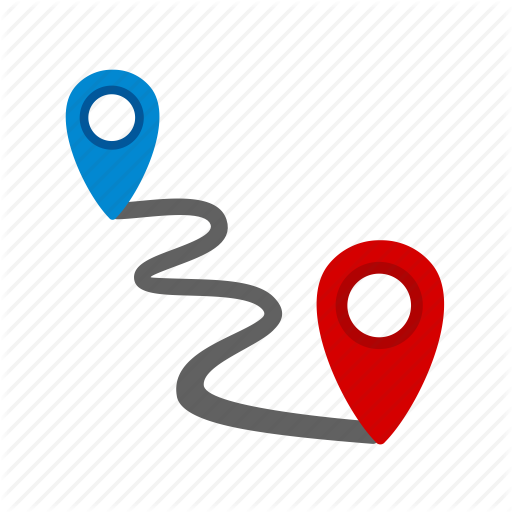 Distance – 78 KM.
---
Pin Parvati Pass Trek
Have you ever looked at a river, a stream or a waterfall and wondered where did all this fierce flowing water come from? Have you ever wished to see its origin? If you have ever pondered over these questions, you are at the right place. 
Rated as one of the most coveted treks by experienced trekkers, Pin Parvati Pass is challenging, brutal and absolutely mesmerizing. This pass links Parvati Valley in Kullu with Pin Valley of Spiti. It is a 1 kilometer walk to a height of 5300 m. that comes with its share of beauty and challenge. The trek takes you to and across many glaciers, specifically the origin of the Parvati and Pin rivers. 
This trans Himalayan trek takes you to the natural hot water spring at Kheerganga, alpine meadows, many waterfalls pouring down from monstrous mountains, pilgrim Mantalai lake, glaciers, finally the dry and magnificent Spiti. 
The trek involves steep slopes, gradual climbs, barren mountains, monstrous weather and high altitude. Continuous rain and snowfall makes the walk more difficult than it may seem. Rock climbing, snow trekking, waterfall crossings and wading through water bare foot is a common occurrence. One would require utmost stamina and fitness to complete the trail. 
Pin Parvati trek is the most beautiful and adventurous, because of its high Pin Parvati Pass which separates the Pin and Parvati valleys. Trek that takes one from the parvati valley in kullu to the pin valley in Spiti across the 5319-meter. One needs to be extremely fit and very well prepared for this trek as there is absolutely no habitation along its entire length. 
Trek commences from Gwacha, a tiny hamlet high up the parvati valley, past manikaran. From there the route follows the Parvati river upstream for three days with night halt at Kheer Ganga (Hot water spring). Pandupul (Steeped in the Pandava mythology) and Mantalai. One passes through amazing forest of Betula (Bhojpatra) and walnut, make a few risky river crossings on wire suspended baskets. Only person you may meet en route are the migratory gujjars and gaddis. On the way, one will pass rich fauna and flora with flowers and spices as well as fossil rich rocks. Treeline is crossed just before pandupul. Mantalai is a huge glacial lake at 4116 meters. It is the source of the Parvati. It is an awesome sight with glaciers flowing down to it from all sides. From here it is another two days of hard climbing to the Pin Parvati Pass. The saddle of the pass is covered with a permanent ice-field and must be crossed with great care as it is criss-crossed with crevasses. Fifth campsite is far below the pass, on the banks of the infant Pin river at 4200 meters. It takes four more days to reach the first village Mudh on the Pin side. The entire stretch from the pass to Mudh is in the Pin Valley National Park, which provides a haven for many rare species- snow Leopard, Spiti wolf, Ibex and Bhural. So be prepared to enter the land of the ibex and Snow leopard. A road has now reached Mudh, 12 kms. Beyond which is sagnam/Mikkim(3600meters) a twin village located at the confluence of the pin and the paraiho. From here it is a spectacular drive of 35Kms. To Kaza, and then on to Manali over the Kunzum and Rohtang Passes.
How To Reach Manali
Distance by road:-
Manali is well connected to Delhi. Take an overnight bus from Delhi and you will reach Manali in 12 ‐ 14 hours(approx 540 KMS). Tickets can be booked online at www.redbus.in or www.hrtc.gov.in Tip : Since Delhi Manali is a long journey most Volvo private buses leave Delhi between 5 pm and 6 pm. The last govt bus leaves at 8.30 pm from ISBT Kashmere Gate. Volvo buses charge between Rs.1,000 to 1,400 per sector from Delhi to Manali and vice versa. Manali to Delhi: Like the onward journey, buses leave from Manali to Delhi between 4 and 5 p.m. Your tentative arrival at Delhi may be anywhere between 6 a.m and 10 a.m. Plan your onward journeys only post noon giving enough buffer for bus delay.
Nearest Railway Station:-
Nearest Railway station is Ambala (350 kms) and Chandigarh (310 kms). Tip: Regular Volvo and Buses are available from Chandigarh to Manali in the evening. Volvo buses charge between Rs.800 to Rs.1,200 per sector from Chandigarh to Manali and vice versa.
Nearest Airport :-
Nearest Airport is Bhuntar is 60 Kms. ​Bhuntar, which is 52 km away from Manali, is the nearest airport. Taxi services are available from Bhuntar to Manali, which costs about Rs.1000‐ Rs.2,000. Bhuntar is well connected to Delhi by air. The airliners that take you to this Airport are Indian Airlines, Kingfisher airlines, MDLR Airlines and Jagson Airlines, operating flights from Delhi and Chandigarh to Kullu.
Things To Pack :-
Trekking Shoes: You need good trekking shoes with good grip & ankle support. Do not carry sport shoes.
Clothing: You need to have warm clothes with three-layer jackets, fleece or down feather jacket. Carry 1 or 2 full sleeves t-shirt. For lowers carry cotton pants suitable for trek. Do no carry jeans or shorts for trekking.
Thermals: Carry top and bottom thermals.
Socks: Carry 2 - 3 pair of sports socks along with woolen socks to be worn at night.
Headlamp/Led Torch are mandatory
Sunglasses: To protect from sunlight in snow you require UV rays protected sunglasses.
Woolen Cap and Gloves are also necessary as the climate will be cold. Carry waterproof gloves as they get wet in snow.
Lunchbox & Water bottle: Every participant should carry lunch box and water bottle of their own.
Raincoat/Ponchos: At high altitudes, snowfall and rain are quite common and it's mandatory to carry a poncho so that one doesn't get wet.
Mandatory Documents:
a)Registration Form
b)Medical Certificate (signed by a registered MBBS doctor)
c)NOC form (by trekker)
10 Nights 11 Days
Available on request
Himachal Pradesh
Fix Departure tariff 30,000/- excluding GST of 5%
Rates are excluding GST of 5%
Note that the cost would vary for customized group according to their requirements.
 
Day 01:  Reporting Manali.(2050m)
Reporting – Acclimatization – Orientation & Briefing of the trek – Trek Preparation & window shopping
(Sufficient time would be given for visiting market and nearby places)
Day 02:  Trek from Manali - Manikaran - Barshani (2100m) to Khirganga (2960m/8960ft; 6 hrs) (approx. 13kms)
Day 03: Khirganga – Tundabhuj (3200m/9696 ft; 6 to 7 hrs) Approx 16-17 kms
Day 04: Tundabhuj – Pandu Pul (3700 m/ 12100ft ; 8 – 9hrs) Approx 15 – 16 kms
Day 05: Pandupul – Mantlai (4200 m/ 14000ft ; 7 – 8 hrs) Approx 12 – 13 kms
Day 06: Mantlai – Base of Pin Parvati Pass (4800 m/ 16000ft ; 8 – 9hrs) Approx 9 – 10 kms.
Day 07: Base of Pin Parvati Pass –  Pin Parvati Pass (5319m)- Pin Valley Camp (4810 m/ 16000ft ; 9 – 10hrs) Approx. 20 – 21 kms.
Day 08: Pin Valley Camp – Tia (Cheen Patt) (3900 m/ 13000ft ; 8 – 9hrs) Approx 14 – 15 kms.
Day 9: Tia (Cheen Patt) – Mud (3600 m/ 11500ft ; 8 – 9hrs) Approx 11 – 13 kms.
Day 10: Mud to Kaza – Manali:
Drive from Kaza to Manali over the Kunzum La (4550 Mts. Rohtang Pass(13052 m) After reaching Manali group will check out.
Day 11:  Reserve day for trek.
Detailed Itinerary:
Day 1- Reporting at Manali (2050m.)
Delhi is well connected from all the cities in India. You can fly to Delhi or Bhuntar directly. Many overnight buses run between Delhi and Manali. 20 kms before Manali is Pathlikul in Naggar district. Get down here and take a cab to Larankelo which is the base camp.
The day is dedicated for orientation and acclimatization. You can go around for sightseeing and have a relaxed day.
Day 2– Trek from Barshaini (2100m) to Khirganga (2960m/8960ft; 6 hrs, approx. 13km's).
We will drive from the base camp to Barshani. The 60 kms drive will take you through Kasol and Manikaran, passing through the sharp curves and rough roads along Parvati river. Barsheini village welcomes you with refreshing view of Parvati river surrounded by strikingly glorious rocky hills. As you start the trek, you are taken into well-defined trails amidst thick forest cover. The 13 km. trek will take approximately 6 hours. After walking for approximately 3 hours you will cross the mighty Parvati river pulley bridge. You can rest at the fall, take as many pictures as you want, fill your bottles from the nearby streams and admire the forces of nature. If you reach early, you can witness the sunset at Kheerganga. At the campsite, you will find enough shops and cafes to enjoy hot chocolate, maggi and momos etc. 5 mins walk to the peak and you can chill at the natural hot water spring overlooking the 360 degree view, whilst listening to the music played in the cafes.
Day3 -Kheerganga – Tundabhuj (3200m/9696 ft; 6-7 hrs, approx 16-17 km's).
The wake-up alarm is hot morning coffee. After a sumptuous breakfast, we will head to our next destination,Tundabhuj. The trail is well defined and easy. The gradual ascent will prepare you for the next few days to come. The initial journey is amidst alpine meadows and the sound of flowing streams. The next half of the trek is on green pastures of land and silver birch trees. You will have to cross the makeshift bridges built across the river followed by a series of ascent and descent.
The campsite at Tundabuj is one of the best camps throughout the trek with a chain of waterfalls that pour down from the opposite mountains. By the end of the day, you will be at 9696 ft. and it might start to get chilly. Tundabhuj is fresh and peaceful halt, a welcome change from all the modern civilization. The campsite is surrounded by the waterfalls on one side and snow caped mountains on the other. It is a sight to behold.
Day 4 - TundaBhuj - Pandu Pul (3700m/12,100ft. : 8-9hrs, approx. 12-15 km's)
The trail continues through a landscape strewn with waterfalls, lakes and meadows till Thakur Kuan.The first hour into the trek is beautiful meadows and flowers. Then comes the most challenging part of the journey. As the meadows become thinner, you will come across a river crossing. If the bridge to the other side of the Parvati river is broken, you will have an adventurous rock climb. With secure gears and rope, you will ascend a rock at an inclination of 80 degrees and cross the brim of a waterfall. Parvati Valley finally reveals itself once you reach the high point. The area has plenty of flowers and in monsoon the entire stretch of land will be in full bloom of yellow and purple.
After multiple stream crossings and rock climbing, you will reach the river crossing section.The last 10 minutes to this spot has a series of boulders and loose sand. Once you have passed this section you will see a gigantic rock jammed on top of a tributary of Parvati acting as a natural bridge. Climb this Rock and come down to reach to the other side. This rock section can be tricky and slippery in rains. Ahead waits another rock bridge crossing. This place is known as "Pandu-Pul". Climb up the hill for about 20 minutes till you reach plain ground leading to Odi-Thach. Notice Mt. Kullu Eiger (5664 Meters) in front of you at the right side along with some unnamed peaks and glaciers surrounding the valley.
We will camp here for the night. This campsite is just below the last ridge visible from Odi-Thach. It is also at a close proximity to the river. The adrenaline rush due to the adventure activities of the day is inexplicable.
Day 5 - Pandupul – Mantlai (4200m/14000ft ; 7-8 hrs, approx 12-13 km's)
Today's trek is a gradual walk through the boulders and plateaus alongside Parvati River. The route towards Mantalai is all along through the green valley. You will have to cross a rocky elevation after an hour into the trek, followed by which you will see the marshy land along the river basin. Continue walking on the extreme left side of the valley until you spot the second moraine ridge. This climb will take about 30 to 45 minutes. The ridge has been formed due to landslides and the river is gushing below. In a few minutes of walk ahead you will reach Mantalai.
As you walk along the moraine, you get a glimpse of the Mantalai Lake. At the bank of the river is a temple, where all of Parvati's tributaries come together. The sound of the river that was roaring all long now becomes still and quiet. We will camp here for the night.
Day 6 - Mantalai – Base of Pin Parvati Pass (4800m/16000ft ; 8-9hrs, approx. 9-10 km's)
Slush, streams and loose rocks will be the guest of honor today. The walk will be challenging as the terrain gets difficult with a high gain in altitude. After an hour into the walk, you will come to an icy cold river crossing. This has to be achieved by forming a human chain and on bare feet. After the crossing comes the steep climb from where one can view the splendid glaciers and the origin of the Parvati river. You will also see many endangered species of plants and flowers, especially "Losars" and the "Bramhakamals".
The last 1 km before reaching the base camp is called a moraine (glacial debris), and it is approximately at 50 degrees' inclination. It will take you approx. 90 mins to complete this last stretch. At this altitude, you must make a conscious effort to breath. At the end of the day you will be at 16,200 ft, at the edge of a glacier. The campsite will be on a plateau. You will have to pull out your warm clothes as the night might get chilly.
Day 7 - Base of Pin Parvati Pass – – Pin Parvati Pass(5300m)- Pin Valley Camp (4810 m/ 16000ft ; 9 – 10hrs, approx 20 – 21 km's).
If lucky, you might witness snowfall. The amount of snow at the campsite depends on the season of the trek. At a mere 3 km distance is the pass, but it will be a long walk due to the altitude and weather conditions. You need to take good amount of rest at this altitude and acclimatize. Make conscious effort to breathe, drink plenty of fluids and be energized. If the entire stretch has fresh snow, you have to be cautious and place our foot exactly where the guide has walked. The walk to the pass will take 3 hours to complete.You are now at the pass; the view is spectacular. At the top, one can see a splendid view of the snowy mountains of Hampta region on one side and the Pin valley of Spiti on the other.Once at the pass, all your exhaustion will slip away and a sense of accomplishment will dawn in.
The walk down from the pass is easy and complete descent. If there is snow you can slide through it as well. After walking for about 6 hours you will reach the Pin Valley base campsite. At this camp you have entered Spiti valley.
Day 8  - Pin Valley Camp – Tia (CheenPatt) (3900m/13000ft ; 8-9hrs, approx 14-15 km's)
Once you cross the pass, you enter the mighty Spiti valley. Spiti will be a welcome change in all her vigor. Spiti region is generally dry with less rainfall and snowfall. The walk from here will be fast and easy. You are expected to walk almost 15 km. on a rocky terrain. The trail is well made as it is used by many shepherds. You will notice many grazing goats and sheep and their shepherd tents. Spiti valley owns a different landscape of brown and green texture, covered on both the sides by magnificent mountains . The campsite at Tia marks the end of the muddy trails, from here starts the road which is currently abandoned due to landslides.
Day 9: Tia (CheenPatt) – Mud (3600 m/ 11500ft ; 8-9hrs, approx 11-13 km's).
The walk on the road from Tia can be completed in lesser time with good speed. Mud is a small and the first village you will see. There are plenty of cafes here to quench your thirst and tang of the taste buds. Here is where your trek on foot ends.
Day 10: Mud - Kaza - Kunzum La (4550m.) - Rohtang Pass - (13052 ft.) - Manali
We will start from Kaza early morning to avoid traffic. The route will take you through Kumzum La pass, Chandratal junction, across Key monastery and Rohtang Pass. You can stop at these places for a bit before commencing the journey. The group will checkout at Manali.
Day 11: Reserve day for trek.
The day is reserved for acclimatization.
What is included in the tour
Local transport during Trek
Highly Advanced and qualified Guide from Himalaya Destinations
Skilled Local Guide who has ample knowledge of the route
Vegetarian meals on the trek (Breakfast/Lunch/Dinner)
Cooks/Helper and other requisite staff.
Porters/mules for carrying common equipments (like rations/tents/utensils/)
Equipment's – Tents on sharing basis / Sleeping bags.
While on trek all meals will be provided. Meals will be freshly prepared and will be a mix of Indian, Chinese & Continental.
Basic First aid Kit with portal oxygen.
Forest Permits and camping charges.
What is NOT included in the tour
Personal Porters for carrying trekker's backpacks
Personal trekking equipments – like trekking poles or sleeping bag liners
Personal insurance or cost of emergency evacuation
Purchases of personal natures (like mineral water bottles/bottled or canned beverages/chocolates/dry fruits etc)
Food to/from the trailhead.