Region – Kullu Manali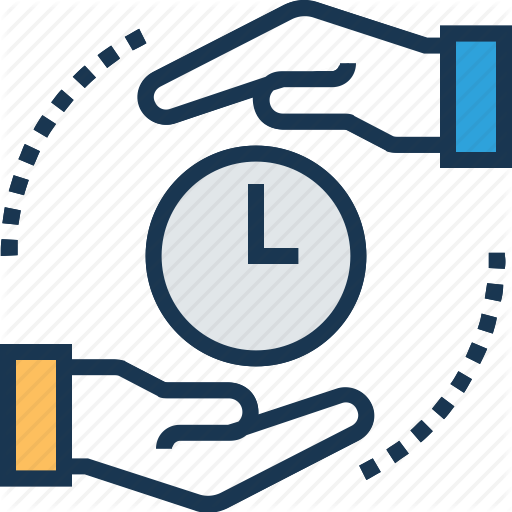 Total Duration – 3 Nights / 4 Days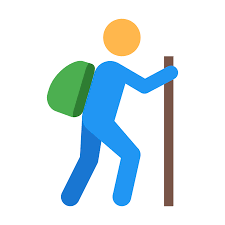 Grade – Moderate.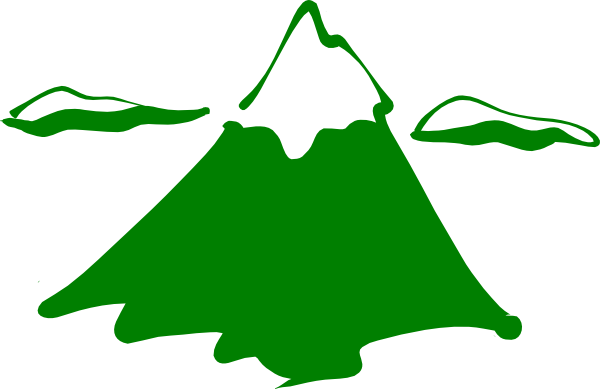 Maximum Altitude –  3000m/9840ft.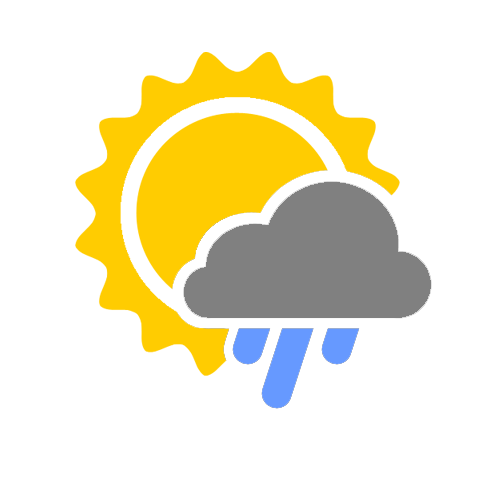 Best Season – December to March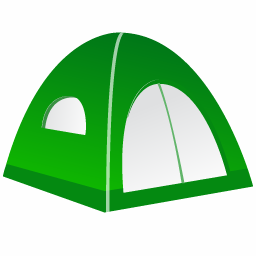 Accommodation – Hotel/Guesthouse; Organized Campsite

  Food – On trek – All meals included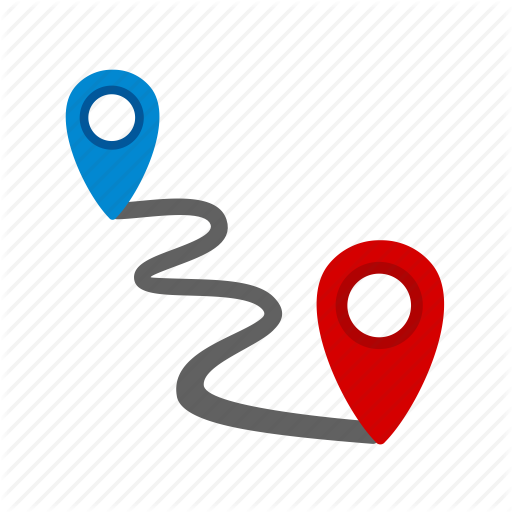 Distance – 20km.
Hampta is the most spontaneous trek of sights from start to end concluding a complete Himalayan trek. Hampta offers outstanding scenery taking one from loud city bustle to the hush of the lucid valley. The valley is so pure with natural landscapes of forests meadows rocky cliffs meandering streams, a rare pack seen in one. Although this trek is done in summers at great amount but could be done in winters too. In winter the Hampta valley receives immense snowfall, which remains for months winning an ideal route for the winter trek. In winter the trek is done till lower sites because of heavy snow making it difficult to move forward, but it depends on the trekkers enthusiasm how high or far they can approach. As one comes across this much loved trek will be splendid by the vistas of this magnificent valley and will never forget to frequent again. The approach is easy and moderate through wild forests towering high into the sky to remote village of Sethan and forward. The amount of snow is so great that one will find his feet sinking into the snow making it a bit demanding as he walks on the deep white sheet.  Never the less one will get familiar to tackle the snow after minutes of stride. The trail comes with a moderate approach till the last point of hike followed by magnificent panorama all the way long. Once approached at stunning village of Sethan you will be lodged into the village house and served with hot cup of tea amongst mighty Himalayan Peaks. Following day tread on the great snowy trail through submerged vegetation with only tall trees standing besides. One can play in snow or do some snow activities such as snow slides, skiing, snowboarding or simply play with the feathery substance. So get ready to join in an easy yet amazing trek in Hampta Valley on a perfect weekend.
3 Nights 4 Days
Available on request
Himachal Pradesh
Fix Departure tariff 5,500/- excluding GST of 5%
Rates are excluding GST of 5%
Note that the cost would vary for customized group according to their requirements
Day 1:  Arrive Naggar (1800m.)
Arrive Naggar at the Hotel Journey Casa; here you will spend the day at leisure. One can explore the ancient village of Naggar or can take an acclimatization hike in the backdrops of the town. Naggar is rich in cultural heritage holding up multiple Gods and Goddesses temples, an art gallery of the great painter Nicholas Roerich and Naggar Castle built by the rulers of the region. But the ultimate location of the town surrounded by spectacular mountain ranges, beautiful valleys is the real site of interest.
After exploring the village life & ancient structures reach back to the hotel and complete any remaining packing for the upcoming trek days. Have your delicious dinner and sleep well.
Day 2: Drive to Prini. Trek from Prini to Sethan Village(2700m/8850ft). (3hrs- 4hrs)
Wake up early, freshen up and fill up your belly as you would get energy to sustain yourself for the next couple of hours. Get your backpack and we will drive from our Hotel to the Prini Village. From here our trek commences on a mixed terrain of tortuous road and dense wild forest taking you to the oblivion. Although it is time to relax and lose yourself into the calm vibes of the valley. Finally we will reach the isolated yet an amazing village of Sethan.
Sethan village is located at an altitude of 8858ft. with some jaw dropping vistas around. It is a place of tranquility far away from cities hustle and bustle.  From Sethan, one can see the towering Dhauladhar ranges surrounding the village, and the river Beas flowing right next to it – perhaps a few thousand feet down.
Settle in your cozy guesthouse. Walk around the village return back and have dinner.
Day 3: Trek from Sethan village towards Chhika(3200m/10500ft) in Hampta Valley and Return. (4hrs-5hrs)
After breakfast, we will leave early. Today our trek will be on snow through beautiful forests toward Chika. In winters, it becomes practically impossible to move beyond this Buddhist town, but the avid trekkers explore even further. So we will trek on a snow trail till the time allows and the point it is doable. Walking on the snow through lush forests will remind one with the fairy tales heard in our childhood. The mesmerizing vistas will leave one spellbound. The winter treks done in the valley offer true encounter with the Mother Nature which are truly fulfilling.  Enjoy the snowy trail and indulge in some snow activities.
Before time runs out, we will trek back from the same route and reach campsite/Home stay. Enjoy the dinner while sitting around the warmth of the bonfire gazing crystal clear sky.
Day 4: Trek back to Manali and Depart.
After breakfast, we will depart from Sethan Village and trek back to Prini. From there, you will be left at the roadhead and any extra luggage will be handed over to you.  And in no time, it will be time to bid adieu to this wonderful trip.
What is included in the tour
Local transport during Trek
Highly Advanced and qualified Guide from Himalaya Destinations
Skilled Local Guide who has ample knowledge of the route
Vegetarian meals on the trek (Breakfast/Lunch/Dinner)
Cooks/Helper and other requisite staff.
Rooms will be provided on multiple occupancy basis with Mattress / Sleeping bags.
While on trek all meals will be provided. Meals will be freshly prepared and will be a mix of Indian, Chinese & Continental.
Basic First aid Kit with portal oxygen.
What is NOT included in the tour
Personal Porters for carrying trekker's backpacks
Personal trekking equipments – like trekking poles or sleeping bag liners
Personal insurance or cost of emergency evacuation
Purchases of personal natures (like mineral water bottles/bottled or canned beverages/chocolates/dry fruits etc)
Food to/from the trailhead.
G.S.T 5%
Trekking Shoes: You need good trekking shoes with good grip & ankle support. Do not carry sport shoes.
Clothing: You need to have warm clothes with three-layer jackets, fleece or down feather jacket. Carry 1 or 2 full sleeves t-shirt. For lowers carry cotton pants suitable for trek. Do no carry jeans or shorts for trekking.
Thermals: Carry top and bottom thermals.
Socks: Carry 2 - 3 pair of sports socks along with woolen socks to be worn at night.
Headlamp/Led Torch are mandatory
Sunglasses: To protect from sunlight in snow you require UV rays protected sunglasses

Woolen Cap and Gloves are also necessary as the climate will be cold. Carry waterproof gloves as they get wet in snow.

Lunchbox & Water bottle: Every participant should carry lunch box and water bottle of their own.

Raincoat/Ponchos: At high altitudes, snowfall and rain are quite common and it's mandatory to carry a poncho so that one doesn't get wet.

Mandatory Documents:

a)Registration Form

b)Medical Certificate (signed by a registered MBBS doctor)

c)NOC form (by trekker)