Region: Manali / Lahaul Valley/Ladakh
​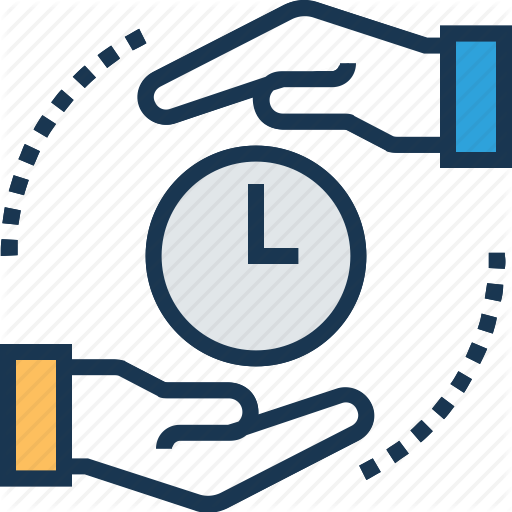 Total Duration – 10 Nights / 11 Days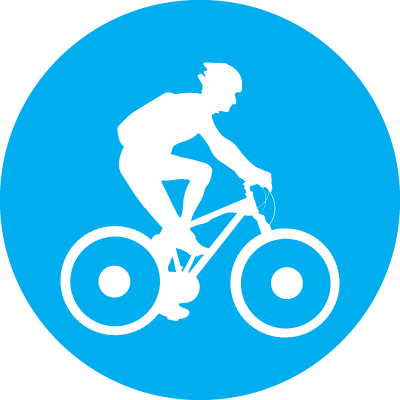 Style Of Trip – Cycling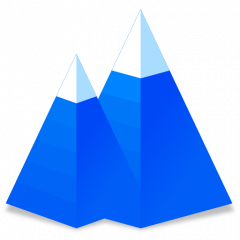 Maximum Altitude –  5350m /17582 feet.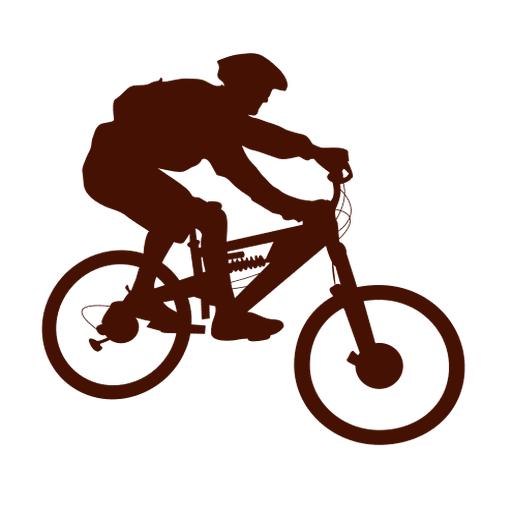 Grade – Difficult.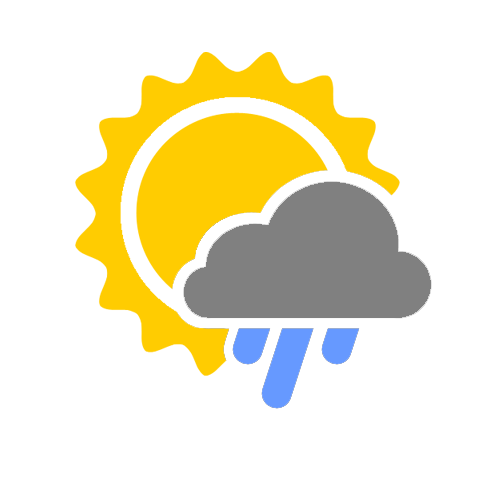 Best Season – June  to September.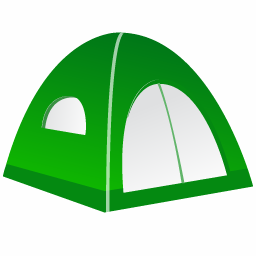 Accommodation – Hotel/Guesthouse; Organized Campsite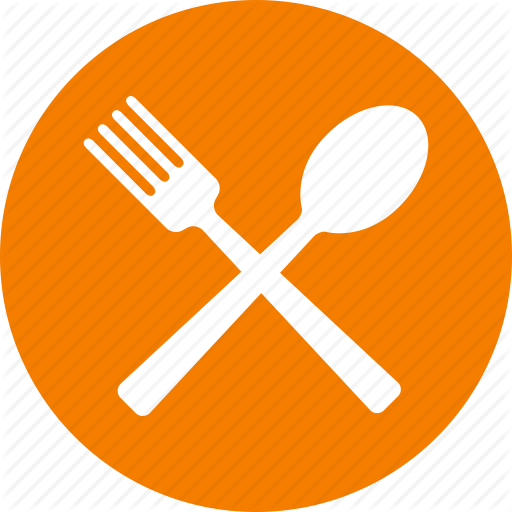 Food – On trek – All meals included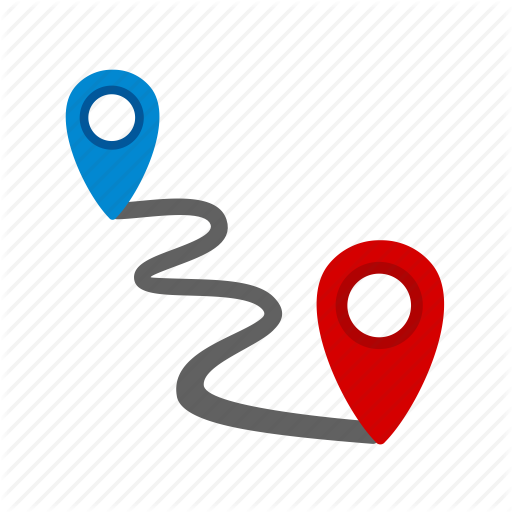 Distance – 470Km

 
Cycling is widely regarded as the mean of being fit. It is so joyful to ride the bike long distances, instead of driving by a vehicle. If you are a cycling enthusiast and are looking for a new challenge in cycling, come across to the Manali-Leh route, the highest motorable road in the world. It is an adventure filled cycling trip in picturesque settings, where there cannot be a better route than this one. Cycling 500 km over high altitude mountains, crossing some of the highest passes in the world, is no mean challenge, especially because the roads are reasonable and are non-existent at some places. One has to be prepared physically and mentally to complete this journey. And so, with physical fitness, mental resolve and a truckload of excitement start your journey from Manali. The overnight bus journey from Delhi to Manali is comfortable, safe and takes 14 hours to reach the destination.  One has to get off at Patlikuhl a few km. further from Kullu and take taxi or bus to the camp at Larankelo, about 8 km. from Patlikuhal. At the camp you will meet the rest of the group, consisting people of varying ages and the organizers. Moreover, the times that we were to face together invariably brings out the best in people. The experience you will get during these ten days goes beyond anything words can explain. If there are the daunting challenges of continuous up slopes, biting cold winds, and uncertain weather, there are also the joys of riding miles of down slopes, getting the first glimpse of the destination and the spell bounding beauty of the mountains.  The route takes you through vast grounds of Sarchu and the plateaus of the endless More plains to nomads villages on the way. You might get a chance to see wild animals like Blue sheep, Ibex, Yaks, Marmots, wild horses etc. As we reach Rumtse the landscape turns to a bit greenish side which feels like awesome after days of seeing arid nature. Every morning you will wake up wondering what challenges the day would bring and every night you will go to sleep with the satisfaction of having lived up to another challenge. It would be more appropriate to say that each day will amble away as we pedal through it and yet in no time we find ourselves in Leh. Then to the highest motor able pass at Khardung-la at the height of 5600m. by cycle, demands a great stamina to excel at the top and less oxygen makes it more difficult to ride. But at the end once you reach the pass all the fatigue vanishes by conquering it. The feeling throughout the expedition is outstanding and one should do it once in a life for sure. The expedition ends at Leh, here on one can leave to their preferred destinations. 
10 Nights 11 Days
Available on request
Himachal Pradesh
Fix Departure tariff 31,999/- excluding GST of 5%
Tariff For Customized Group Per Person
28,999/- (above 15 participants)
34,999/- (above 10 participants)
42,999/- (6-10 participants)
70,999/- (2-3 participants)
Day 1 Arrive at Naggar 1800m.
Arrive Naggar where you would be greeted by our representative and transferred to our Camp site. Naggar is an ancient village of Kullu District just before 18 KM of Manali. Today, we would spend the day in Naggar itself to acclimatize to the high altitude. This is absolutely necessary and is most important for the days ahead.
Day 2 Manali-Marhi  (3360m/11023ft) (36 km.)
We will drive to Manali, cycles and all, early in the morning. From there we will cycle about 36 km to Marhi- a continuous climb that took us from 6700 ft to 11000 ft. The ride, though strenuous, will take one through some exquisite locations. The mountain side, which is thickly covered in vegetation- trees and shrubs alike, is a treat for any nature lover. As we climb higher, human settlements become fewer and farther apart. The last one before Marhi, Gulaba, is about 20 km away. Marhi itself is just a cluster of dhabas and camping sites which acts as a comfortable stop over for road travelers. We will camp a night under a clear sky.
Day 3 Marhi to Sissu (3120m/10235ft) via Rohtang La (3970m/13050ft) (50 km.)
The 16 km climb to Rohtang La is more fun than hard work. There's a temple of Rishi Vyas which marks the origin of the Beas River slightly before Rohtang which is a popular stop over for tourists. The first few km's. of the climb down from Rohtang is both exhilarating and unsettling at the same time. Rohtang pass is an uphill area covered with snow at height of around 13052ft. above sea level, very chilling and pleasant atmosphere. The speed is exhilarating but the steep falls on one side and the hairpin bends are sometimes unsettling. But all that is for the first few km's, after that the road vanishes and a rough track starts which doesn't allows any great speed. Continuous downward of around 17 km's from Rohtang pass till Sissu village. This continues up to Koksar from where the roads suddenly show up again and there's a rolling terrain alongside the Chandra River up to Sissu. Night halt in the home stay at Sissu.
Day 4 Sissu to Jispa (3190m/10480ft) (53 km.)
We will leave Sissu after tea and breakfast.  The ride, with towering mountains on one side and the serene flow of the river on the other, gives a calming effect. A gradual route from Sissu to around 8-10 km, after where we climb for around 20 km or so later it stretches to jispa. It is advisable to drink lots of water at high altitudes and you need not always depend on the support vehicle for refilling your bottles. The highway is frequently intersected by fresh water streams that are blissfully cool and refreshing. Keylong, which falls halfway between Sissu and Jispa, serves as an excellent place for having lunch- a meal that usually consists of chapattis rolled with vegetables and a boiled egg and potato as accompaniments. After Keylong, the mountainside starts dropping subtle hints that you are moving towards a desert. The vegetation becomes noticeably thinner and one gets the impression that brown and green are competing each other to become the dominant colour. One has to be careful as some of the more errant stones might come rolling down onto the road. After a few km's of uphill and a few more of rolling terrain, we reach Jispa. Located at the banks of Bhaga River, Jispa is as peaceful as a permanent human settlement can be. It has a monastery which boasts of Dalai Lama's visit to it.
Day 5 Jispa-Zing Zing Bar (4260m/14000ft) (60 km)
We will wake up early in the morning. With Jispa, we leave behind some other things as well- settled civilization, vegetation cover, and mobile signals. Route is a slight upward climb after jispa till 8-10 kms. Climbing on the short rough road will lead us to the Deepak Taal, a nice place to refresh in Patseo which has a board claiming that on a bright sunny day, the lake mirrors its surroundings. After Patseo, there is rolling terrain up to Zing Zing Bar. Gradual increase in altitude and a bit start of altitude prone area, leading forward to a gradual slope till zing zing bar. We will climb steadily and reach the day's destination. As approached at halt have yourself welcomed with a hot cup of soup. Night stay will be in the Dhaba. 
Day 6 ZZ Bar to Brandy Nallah via Baralacha La (4840m/15900ft) (68 km.) 
The16km climb to Baralacha La is pretty gradual. What really slows one down is the low amount of oxygen (the simple task of bending to tie your shoelace can leave you breathless). Climb at your own pace as it is never advisable to strain the body at such heights. The desert starts too evident, the brown colour wins the battle and greenery is nonexistent for all practical purposes. One sees a new variety of vegetation- small red plants that looked like they were oddly coloured sand. Baralacha La, at the height of 15900 ft, is cold, made more so by the ceaseless winds. Climb down after clicking a few pictures and have lunch at a dhaba which is located at the banks of a river. After lunch, there is a stretch of rolling terrain up to Sarchu which marks the border between Himachal Pradesh and Jammu and Kashmir. There is no change in the surroundings, the mountains are as barren and as high as they had been earlier. It is another 20 km to Brandy Nullah where we will camp for the night.
Day 7 Brandy Nallah-Nakee La (4730m/15547ft) - Lachulung La (5060m/16616ft)- Pang (4600m/15100ft) (56 km.)
This is perhaps the most difficult day with Ghata Loops (a series of 21 hairpin bends covering a distance of 7 km), Nakee la, and Lachung la, all in the same day. So you have to be well prepared for the day of multiple challenges. After about 2 km of rolling terrain, 7 km of Gata Loops and 10 km afterwards- to Nakee La began. The roads are blessedly paved and it makes the climb easier. As you climb higher, the loops below are visible and they look deceptively flat. They are not very difficult, nor are the 10 km climb. We reach at  Nakee la, take pictures and climb down to Whiskey Nallah and start the second climb to Lachulung la. It is a 7 km tiring climb to Lachlung la. After Lachulung la, the road practically vanishes and the 25 km. climb down to Pang is a bumpy ride. This ride will take you through valleys surrounded by towering, completely barren mountains. There is hardly any wildlife visible and any sound made by the passing trucks reverberates ominously. This ride seems intriguing and exciting to some and plain eerie to others. Night stay in a Dhaba at Pang.
Day 8 Pang to Debring (4830m/15862ft) via More Plains (52 km.)
With a mere 5 km climb followed by about 40 km of plains, the ride this day is supposed to be a cakewalk. The climb is over soon and with a new thrill, we start riding on the More Plains. We might encounter blue sheep, yak, and a variety of other wildlife en route. The route today is on a vast Plateau which gives an enthralling ride unless weather remains in favor. Riding through the vast mountains and the brown colored landscape amidst the serene, isolated regions reminds of a prehistoric moment away from modern world. After a pleasant ride we reach at Debring where we will stay at a Dhaba for the night. 
Day 9 Debring to Rumtse (4260m/14000ft) via Tanglang la (5350m/17582ft) (46 km)
It is a 20 km climb and one of the most difficult- not because of the steepness, but because of the altitude and low amount of oxygen in the air. Again, we will all spread out, riding at your own paces, taking breaks whenever felt exhausted. The support vehicle will keep moving to and fro, ensuring that all are okay. 
 There are no loops today, instead, there are bends, and it is impossible to see what lay beyond the next bend. So it comes as a surprise when on rounding a bend, you will see the prayer flags while approached near to the pass. These flags are characteristic of the passes and can be seen at every top of the pass.  Tanglang La which, at the height of 17580 ft.,consists the gradual route to approach but with the less oxygen conditions. Once reached at the top one can see a temple at TangLang La. It is impossible to see what deity resides inside because it too is covered with prayer flags yet one can respect the deity by bending down on knees and pray. After clicking pictures with the board claiming that we are on the second highest pass in the world (the snow had entirely vanished), we begin our journey down. The downhill and excellent roads ensured that we have reached Rumtse in no time at all. Here in Rumtse we will stay at a home stay. 
Day 10 Rumtse to Leh (3500m/11482ft) (76 km.)
We will start our journey to Leh after taking healthy breakfast. As we climb down from Rumtse, vegetation starts appearing again. A little way before Upshi, there is a board announcing the first view of Indus River. As we enter Upshi, there is a bridge across the Indus from where you could see the river flowing. The ride after Upshi is a mix of ups and downs where downs are blissfully more abundant. We will cross many settlements of varying sizes and stop at Thiksey for lunch. Another 20 km ride and we are in Leh. We will reach the guest house and have lunch. In the evening one can visit the Leh city. Night stay will be in the Guest House. 
Day 11 Check out after breakfast.
In the morning check out after breakfast.
What is included in the tour
Highly advanced & Skilled Mountain biking guide from Himalaya Destination, who has ample knowledge of the route.
Logistics vehicle to carry all our equipment.
Backup vehicle will be provided.
Mechanic for any basic problems.
Puncture kit and other Basic tools for Mountain bike.
Vegetarian meals on the trek (Breakfast/Lunch/Dinner)
Cooks/Helper and other requisite staff.
Equipments – Tents on sharing basis / Sleeping bags / Sleeping Mats
Basic medical aid will be carried along in the route such as oxygen cylinders, basic first aid kit, pulse oxymeter, bp monitor, etc.
Tented accommodation will be on three or four sharing basis, home stay will be in group as per availability,in hotel stay it will be on triple sharing basis.
Forest Permits, wild life fees and camping charges.
Completions Certificate.
Himalaya Destination Jersey.
Any expense not specified in the inclusion list
Solo Travelers: you do not have to pay extra charge for traveling alone. We will arrange for you to share accommodation with another traveler of the same gender and if we can not match you up we will provide a single room at no extra charge.
What is NOT included in the tour
Mountain Bikes and Helmet.
Any expenses of personal nature, tips, phone etc.
Personal insurance or cost of emergency evacuation.
Purchases of personal natures (like mineral water bottles/bottled or canned beverages/chocolates/dry fruits etc)
Food to/from the trail head.
Any damage in cycle or change of parts required, will be charged extra.
Rent for cycles would be from Rs. 500/- per day to Rs.800/- per day depends of brand of cycle.
Rent for cycles/ bike  would fetch cost up to cycles/ bikes returning to Manali. 
Food at Leh hotel borne by the participants, accommodation provided by Himalaya Destination.
Please Carry Extra tubes, Extra spares for cycles, Mechanic for the same will be from our side .
Permit fee for Khardungla