Region - Leh-Ladakh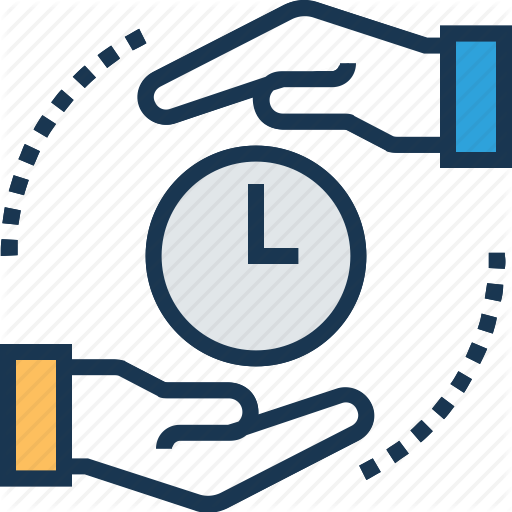 Total Duration – 8 Nights / 9 Days (Ex Leh)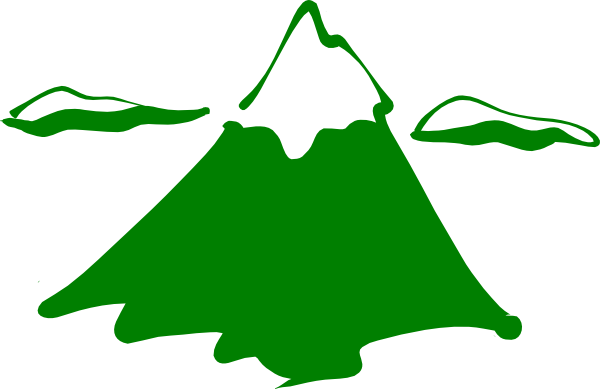 Maximum Altitude – 3500 m./ 11,400 ft.
​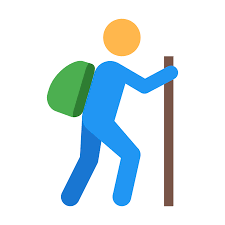 Grade –  Moderate to Challenging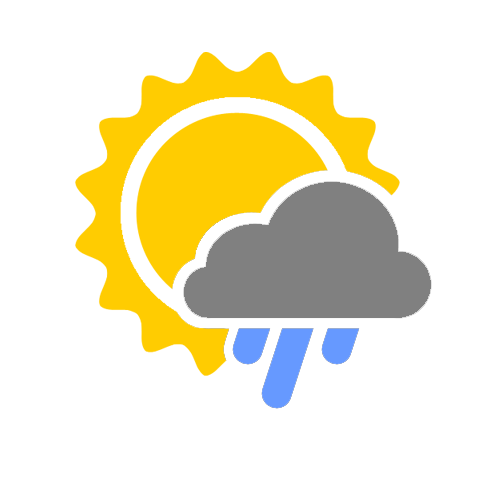 Best Season – January to February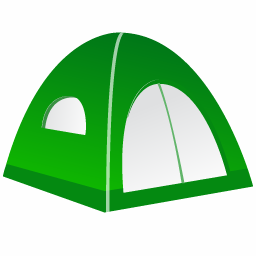 Accommodation – Hotel/Guesthouse in Leh; Organized Campsite

  Food – On trek – All meals included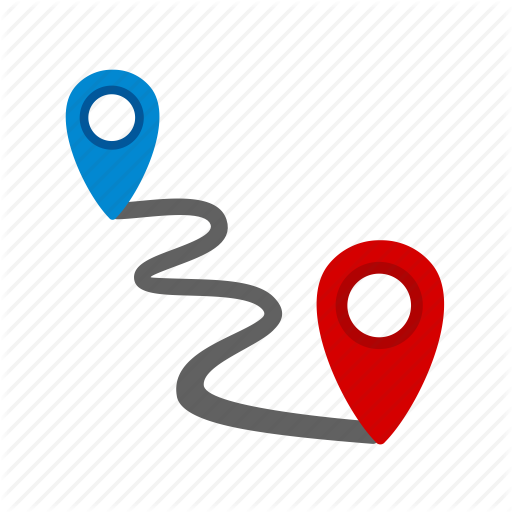 Distance – 55 Km.
---
Things to Pack:
Rucksack 60 ltr, cotton clothes, good trekking shoes and Gum Boot, a warm jacket, warmer, woolen or monkey cap covering head and ears, UV rays protected sunglasses, extra socks (2 pair, cotton or 2 pair, woolen), water bottle(Thermal Flask), torch(with extra batteries), cold cream, sunscreen, toilet soap, towel, walking Stick medicines that you usually use.
Rates are excluding GST of 5%
Note that the cost would vary for customized group according to their requirements.
The Chadar Frozen River Trek
The Chadar is a winter trail trek, in Zanskar region of Ladakh, in Jammu and Kashmir. In the local language Chadar means blanket, an ice sheet wrapping the River into solid. Temperature decrease creates a solidifying passage on the icy Zanskar river. The Chadar Trek is done on the Frozen Zanskar River which provides an access trail to the Zanskar Valley and is used by locals and tourists during the winter seasons an ideal route of transportation. The walls both side of the riversides rise vertical cliffs up to 600m. high and at some places the Zanskar river is only 5m wide. During the summer this river becomes a perfect location for river rafting expedition and during the winters it transforms into an ice sheet where the Chadar trek is performed. For many years Chadar trek attracts tourist from all over the world and it is one of the most exciting and challenging trek. The trek is approximately 105 km. on feet, an average trekker completes a distance of 15-17 km everyday. At first one have to reach Leh, then Leh to Chilling 3-4 hours drive. Chilling is the last motor able place. From Chilling to Tilat Do is an hour trek. Following day Tilat do to Gyalpo is about 9-10km. and takes 4-5 hours to reach Gyalpo.

The other day group has to walk for 5-6 hours from Gyalpo to Tibb Cave. Tibb cave to Nyerek is 9 hours walk. The trek is performed on ice sheet all the way and gives most exciting feel to someone who does the chadar trek. From nyerek we go back to tibb cave and then to Gyalpo, to Tilat do. Tilat do to chilling and take vehicle to reach leh. So one can try to do the chadar trek but have to wait till winter has come and river frozen's . The best time to do the Chadar trek is January to February, when the temperature drops down to -30 to -35 degrees which makes the Zanskar Lake look like a mesmerizing crystal lake. The zanskar locals used the frozen river as for transportation of food material and to reach the nearest town or to their villages. But later this route become an adventurous trek route to those who like to push their limits. Every year many of the people come and experience the toughest and the most adventurous Chadar trek.
CHADDAR OVER THE TURQUOISE ZANSKAR IS A FABLED DREAM – Hear Chadar trek story from one our participant.
---
How to Reach LEH
Flight is easiest mode of transport. Delhi is center destination. From Delhi there are flights till Leh which fly once daily. Jet Airways, Air India & Go Air offers flight services between New Delhi & Leh.
It is very much preferred to make your bookings well in advance as there are surge in pricing after a period of time. Due to snow-capped mountains it's highly impossible to take road transport. So much preferred is flight.
---
Trek Preparation
Chadar Trek is one of the most thrilling & glamorous trek in the world. This trek is done in -15°C and -30°C, which is one of the most challenging aspects of the trek. You need to be prepared mentally as well as physically to survive in an adverse atmosphere.
Your fitness is important although trek is not that arduous. You need to cope up the situations, so be strong to handle such extreme weather conditions at this high altitude trek. 3-4 kms of jogging or equivalent workout to this is required. Increase your stamina by doing it every day for 1-2 months. You have to increase your daily walk distance to make sure you do not strain yourself during trek. Additionally you can train yourself by avoiding hot water, warm clothes & blankets in your own city for couple of months before the trek. Plan the trek well in advance and start building your stamina, strength and lung capacity.
Acclimatization is important for every Himalayan Trek, though you will get a day for it and the process will go on during the initial days of trek. Try and get acquainted with nature as much as you can. Avoid using heaters while halting in Leh. Drink lot of Liquids (warm water, soup, tea) during trekking days. Embrace the climate & don't just jump inside blankets. Soon the climate will become bearable & it would be fun.
8 Nights 9 Days
Available on request
Jammu and Kashmir
20,000/- + 5% GST (DISCOUNTED PRICE)
Departure Dates: OPENING SOON
Rates are excluding GST of 5%
**NOTICE: According to Government of Jammu & Kashmir, Office of District Magistrate, Leh it has been decided to impose fees & restrictions on number of tourist undertaking the Chadar trek. It was decided unanimously that for the ensuing season fees (Wildlife + Environment + Forest fees + ALTOA fees) for foreign trekkers Rs. 8500 - 9000 / trip & for domestic trekkers Rs. 6,750 - 7,500/ (as per Jan 2022) trip shall be enforced. Along with the same there is a Govt accidental Insurance fees which is also payable (Not defined). So please participant you need to pay this separately on your reporting day.
Customized Treks for
When winter arrives in Jammu & Kashmir, Zanskar gets cut off from the rest of the state. The Pensi La, which is the usual route from Ladakh to Zanskar gets snowed out, making vehicular traffic impossible at this time of the year. For years now, the Frozen Zanskar river has been the only way for the people of Zanskar to make contact with the outside world in winter. It used to be a busy trade route back in the day. The Zanskari used to visit Leh to trade butter, cheese and animal hide for household items such as food grains and clothes. Though the Zanskaris are self sufficient these days, there are still a lot of the locals who still use this route, keeping the tradition alive. The frozen Zanskar river thus got its name – the Chadar, a magnificent white sheet of ice and snow which flows through some of the most rugged rock faces. And this setting makes it one of the most stunning treks in the world.
Day 1 & 2: Reporting day at Leh (3500m./11,400ft.)

Altitude 11,500 ft. Keep your woolen cap and gloves handy at Airport.
Orientation & Briefing of the trek at 12:00 noon (Mandatory) 
Check in Hotel (10:00 am)
Bring a copy of ID proof and 2 photographs. If Foreigner, a copy of passport and visa.
Network is available (only post-paid)
ATM is available.
Visit of any very high altitude place or pass is not advisable.
Consumption of alcohol and smoking is strictly prohibited.
Spend the day in the room itself to acclimatize. (Sufficient time would be given for visiting market and nearby places)  Spend the day in the room itself to acclimatize to the high altitude. This is absolutely necessary and is most important for the days ahead. Overnight in the hotel
Situated at an altitude of 3500m, the day will be spent soaking in the sights and sounds of Leh while at the same time, getting the body acclimatized to the oxygen levels. The Shanti Stupa and Leh market square will give you a good feel of the surroundings and the people. Get outside to stay acquainted with the temperature. Explore market and get your any missing stuff from the market

Day 3: Acclimatization / Medical Checkup Day

Medical Checkup Day/Acclimatization Day. You can go around for sightseeing, but going at high altitude pass is not recommended. You need to perform your medical checkup in LEH as per new Govt regulations. You need to be physically fit for this trek.

Day 4: Departing from Leh

Leh – Chilling – Bakula – Gyalpo (Drive/3-4 hrs & Trek/2 hr)
11,500ft to 10,390ft. Stay in tent.
We start off from Leh and head out towards the start point of our trek at Gyalpo. En route, we will pass Gurudwara Pathar Sahib, Magnetic Hill and the confluence of the Zanskar and Indus rivers just before Nimu. Once past Chilling, we arrive at Bakula. You will commence 2 hour trek till Gyalpo. We take our first baby steps on the frozen river, so be prepared for some slips and falls! Walking in gumboots too will take a while, so be patient as it's only your first day for long trek. We start off along the left bank, past the cascading waters of the Zanskar river and frozen waterfalls until we set up camp at Gyalpo. Our camp site is on a piece of flat land high above, giving you a stunning view of bend of the river.

Day 5: Gyalpo – Tibb Cave (Trek 8 - 9 km / 4-6 hours)

10,390ft to 10,760ft. Stay in tent.
Rising early would have its perks as the sun comes out from behind the mountains and lights up the valley. It will also help your body get used to the cold. Aching bones, if any, will be sorted by some scrumptious breakfast as the Zanskar comes to life with the rising sun. A relatively easy day of walking past higher waterfalls will get you to Tibb Cave, which lies at the intersection of two valleys. An evening walk down any one of them can make for good exploration.

Day 6: Tibb Cave – Nyerak (Trek 12 - 13 km. / 6-7 hours)

10,760ft to 11,100ft. Stay in tent.
It's the most eagerly awaited day, especially because en route Nyerak – the first village of Zanskar – is a stunning frozen waterfall. While the ones you have seen so far are from high up, this one is also several feet in length which makes it one of the most picturesque sights on the trek. Just ahead of it is Nyerak, and while we camp by the river, a short walk early next morning will take you back to civilization for the first time in almost a week. At Nyerak, you can treat yourself to some goodies from the local shop and interact with the residents there, who are more than happy to indulge in a good conversation.

Day 7: Nyerak – Tibb Cave (Trek 12-13 km. / 6-7 hours)

11,100ft to 10,760ft. Stay in tent.
After four days of walking on ice, you will now be an expert. So feel free to look around and soak in the surroundings. There's a good chance of spotting Ibex and Bharal a Blue Sheep on the high slopes, and if you're lucky, even a snow leopard walking along the ridge. Also look out for birds such as Lammergeirs and Choughs sailing high above the valley. It's the longest day of the trek through narrow gorges, which means climbing up a short distance by the bank of the river in places where a solid walking surface is unavailable.

Day 8:  Tibb Cave – Gyalpo – Bakula – Leh (Trek 11-12 km. / 6-7 hours)

10,760ft to 10,500ft. Stay in Guest house.
Way back is tiring at the same time very interesting. After 5 days in this chilling region you get use to this environment. Snap shots of your favorite place, lying on the bed of ice, sharing your experience are the memories of trek.
We make our way back along the same way that we came, giving you the opportunity to soak in the sights that you probably missed. Trekkers along the way are sure to check with you on the route ahead, so be prepared to play guide and share your experiences.

Day 9: Checkout 10.00am from Leh. Fly to your desired destination.
---
What is included in the tour
Local transport during Trek.
Highly Advanced and qualified Guides from Himalaya Destinations.
Skilled Local Guide who has ample knowledge of the route.
Vegetarian meals on the trek (Breakfast/Lunch/Dinner).
Cooks/Helper and other requisite staff.
Porters/mules for carrying common Equipments (like rations/tents/utensils/)
Equipment's – Tents on sharing basis / Sleeping bags / Sleeping Mattress
While on trek all meals will be provided. Meals will be freshly prepared and will be a mix of Indian, Chinese & Continental.
Basic First aid Kit with portal oxygen.
Forest Permits and camping charges.
What is NOT included in the tour
GST 5%
Food in hotel/guesthouse won't be included.
Personal Porters for carrying trekker's backpacks.
Personal trekking Equipments – like trekking poles or sleeping bag, liners.
Personal insurance or cost of emergency evacuation.
Medical Charges at Leh hospital payable by client.
Purchases of personal natures (like mineral water bottles/bottled or canned beverages/chocolates/dry fruits etc)
Food to/from the trailhead.